#my_Tennessee campaign asks for images of what best represents Tennessee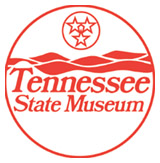 Nashville, TN – The Tennessee State Museum is inviting Tennesseans to participate in the #my_Tennessee campaign by posting photos and images from across the state that best represent Tennessee such as historic places, landscapes, local landmarks, etc.
Tennesseans are asked to post their images on Instagram, Twitter and the Tennessee State Museum's Facebook page with the #my_Tennessee.
The campaign will run through January 31st, and the images posted will be used as part of the planning process in designing and building a new state museum, which is scheduled to break ground in spring 2016.
About the New Tennessee State Museum
Tennessee Governor Bill Haslam proposed and the Tennessee General Assembly approved $120 million in the FY-2015-16 budget to build a new home for the Tennessee State Museum on the Bicentennial Mall to maximize the state's rich history by creating a state-of-the-art educational asset and tourist attraction for the state. The governor also announced that $40 million would be raised in private funds for the project.
The Tennessee State Museum was established by law in 1937 "to bring together the various collections of articles, specimens, and relics now owned by the State under one divisional head," and "to provide for a transfer of exhibits wherever they may be."
Today, the Tennessee State Museum is housed in the James K. Polk building in downtown Nashville, where it has been for nearly 35 years.
A 130,000 square foot facility is planned to be built on the northwest corner of the Bicentennial Mall at the corner of Rosa Parks Boulevard and Jefferson Street to tell Tennessee's story in a way that the museum is unable to do in its current and outdated location by showcasing one-of-a-kind artifacts, art and historical documents in an interactive and engaging way.