Topic: Brad Crowe

Clarksville TN – Just after 12:00pm Saturday, May 23rd, 2015, Clarksville Police Department District Three Patrol Officer Brad Crowe was dispatched to the Victoria's Secret store in Governors Square Mall at 2801 Wilma Rudolph Boulevard to investigate an E911 report of intimidation and shoplifting.
A store manager told the officer that three black females had gotten into a confrontation with her, cursing her, throwing a dress, and threatening to hit her.
«Read the rest of this article»

Clarksville, TN – On November 15th, 2012, around 12:30pm, Clarksville Police responded to a call of a possible deceased horse in a wash area off of 2379 Whitfield Road. The horse had been seen by a passer-by laying in the same spot for two days.
When officers arrived, they found the horse alive, laying on its side unable to stand. The ground was compacted around the horse where it appeared as though the horse had made repeated attempts to get up.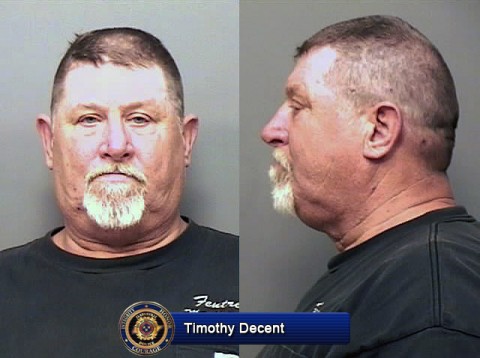 «Read the rest of this article»

Clarksville, TN – On 5/23/2011 around 6:48am, a 2001 VW, driven by a 16 old female. was traveling south on Ted Crozier Blvd. The 16 year old was making a left turn off of Ted Crozier Blvd heading toward Dunlop Lane when she collided with the driver side of a 2007 Crown Victoria patrol car, driven by Officer Brad Crowe, which was traveling northbound on Ted Crozier Blvd.
«Read the rest of this article»
Two Arrested – Danny Martin and Marquis Tanner

Clarksville, TN – On May 6th, 2011, around 9:45am, two burglars got a surprise after they kicked in the door of a Kim Drive residence.  The homeowner had a handgun and fired at the two burglars after they entered her house.
A 27 year old female was home alone and heard the doorbell ring, accompanied shortly thereafter by a loud bang at the front door. After she heard the loud bang, the woman grabbed her 40 caliber handgun, made her way toward the front door, and yelled "I've got a gun".
«Read the rest of this article»

Clarksville, TN – On September 22nd, 2010, around 11:19am, two men dressed as women robbed Legends Bank at the 1800 Block of Tiny Town Road. Two men entered the stored wearing wigs and sunglasses; one was thin and the other was heavyset.
The heavyset man approached the counter and displayed a handgun while the other man stood by. The men were given money and left the bank. There were four employees inside of the bank at the time of the robbery; none were injured. There were no customers inside the store when the robbery occurred. 
«Read the rest of this article»