Clarksville, TN – On 5/23/2011 around 6:48am, a 2001 VW, driven by a 16 old female. was traveling south on Ted Crozier Blvd. The 16 year old was making a left turn off of Ted Crozier Blvd heading toward Dunlop Lane when she collided with the driver side of a 2007 Crown Victoria patrol car, driven by Officer Brad Crowe, which was traveling northbound on Ted Crozier Blvd.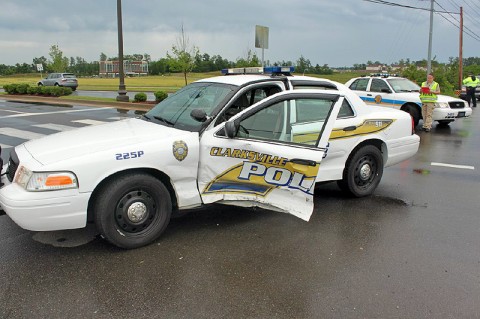 Officer Crowe and the 16 year old were both taken by personal vehicles to be checked at the hospital.
The 16 year old was cited for Failure To Yield. The lead investigator is Officer Melissa Spielhagen.
Photos