Clarksville TN – Just after 12:00pm Saturday, May 23rd, 2015, Clarksville Police Department District Three Patrol Officer Brad Crowe was dispatched to the Victoria's Secret store in Governors Square Mall at 2801 Wilma Rudolph Boulevard to investigate an E911 report of intimidation and shoplifting.
A store manager told the officer that three black females had gotten into a confrontation with her, cursing her, throwing a dress, and threatening to hit her.
A store employee spotted the suspects walking toward the front entrance of the mall and pointed them out.
Officer Crowe confronted the three women near their vehicle, a red Dodge Charger.
When he attempted to arrest one woman, her sister reportedly tackled the officer and a struggle ensued. The third woman, who was the driver, remained in the car.
The women eventually escaped in the Charger after inflicting minor injuries on the officer and attempting to grab his taser.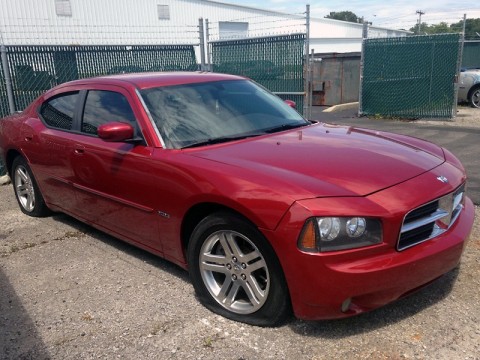 After a vehicle pursuit of about seven miles, District One officers successfully employed spike strips near the intersection of 101st Airborne Division Parkway and Peachers Mill Road. The vehicle traveled less than one hundred yards after all four tires of the suspect vehicle were shredded by stop sticks and spike strips.
Cierra Foxx, 28, her sister, Victoria Foxx, 26, and Sherika Jones, 29, were all arrested and charged with numerous crimes. All three women have Nashville addresses. The officer's handcuffs were found inside the suspect vehicle.
Cierra Foxx
Name: Cierra Foxx
Date of Birth: 12/ 22/ 86
Gender: F
Race: B
Address: 1620 Herman Street, Nashville, TN
Arresting Officer: John Bushnell
Charged With: Shoplifting – Theft of Property; Conspiracy; Resisting Stop, Frisk, Halt, Search; Simple Possession
Booked Into: Montgomery County Jail
Bond: $18,000.00
Victoria Foxx
Name: Victoria Foxx
Date of Birth: 2/ 21/ 89
Gender: F
Race: B
Address: 1620 Herman, Street, Nashville, TN
Arresting Officer: John Bushnell
Charged With: Theft of Property, Conspiracy, Simple Possession
Booked Into: Montgomery County Jail
Bond: $15,000.00
Sherika Jones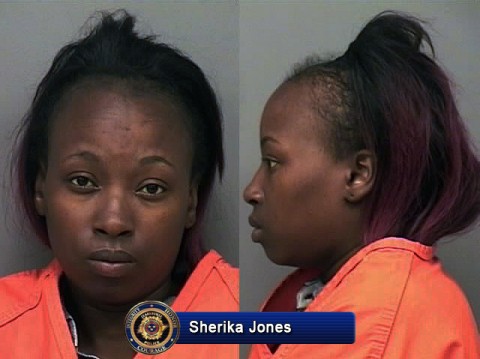 Name: Sherika Jones
Date of Birth: 1/14/86
Gender: F
Race: B
Address: 3268 Rainwood Drive, Nashville, TN
Arresting Officer: Dennis Honholt
Charged With: Aggravated Assault – Officer (ID Weapon), Theft of Property, Evading Arrest in Vehicle (Felony), conspiracy, Driving on revoked or suspended license
Booked Into: Montgomery County Jail
Bond: $65,000.00