Topic: Simple Possession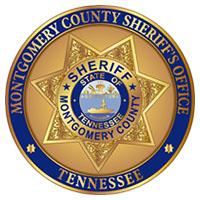 Clarksville, TN – Investigators with the Montgomery County Sheriff's Office (MCSO) have filed additional felony charges against Andrew Timmerman.
During a search of Timmerman's vehicle investigators found 14 pounds of edibles, two pounds of gummies, 18 THC vape pen refills, marijuana, drug paraphernalia, baggies, a scale, and prescription drugs.
Timmerman was charged with four counts of schedule VI drug possession with intent to distribute, unlawful drug paraphernalia, three counts of possession without a prescription, and simple possession.
«Read the rest of this article»

Clarksville, TN – On Thursday, December 5th, 2019, around 2:45pm, while Clarksville Police officers were investigating a vehicle burglary in which a woman's wallet, jean jacket, and pink blanket were taken from an unlocked car, the victim received a notification that her credit card had just been used inside of the mall.
Officers Minetos and Mann immediately went to the store, explained the situation, and with management's assistance were able to gather a good description and the direction where the suspect headed.
«Read the rest of this article»

Clarksville, TN – Around 2:00pm, Thursday, December 5th, 2019, Clarksville Police officers were called to a bank at the 2500 block of Wilma Rudolph Boulevard after a woman unsuccessfully attempted to cash a fraudulent check.
Officer Villalpando arrived and located a woman matching the description of the suspect and a foot pursuit ensued across Wilma Rudolph Boulevard. The suspect identified as Tashina Gray, age 25, of Nashville was quickly caught.
«Read the rest of this article»

Clarksville, TN – Clarksville Police arrested Derreyon Kendrick, age 18, again, who was already out on bond for an Aggravated Burglary, Aggravated Robbery, and Possession of a Firearm During Commission of a Felony in connection with a home invasion committed in July 2019.
During an investigation into several vehicle burglaries occurring November 21st-22nd, to unlocked vehicles in the Vista Lane area, officers located Derreyon Kendrick in the immediate vicinity and found him in possession of stolen property taken from the burglaries, including a handgun.
«Read the rest of this article»

Clarksville, TN – Clarksville Police have been charged three men after equipment, material, and software were discovered for creating fraudulent checks.
A call came in to the 911 center, November 20th, around 12:30pm about men possibly being involved in fraudulent activity at a Fair brook Place hotel.
Officers located the men in a vehicle in the parking lot and could smell the odor of marijuana coming from the vehicle.
«Read the rest of this article»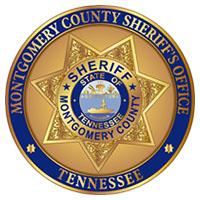 Clarksville, TN – On Tuesday, October 29th, 2019, the the Montgomery County Sheriff's Office took into custody attempted murder suspect, Eric Tyreese Davis, Jr, age 22.
Deputies in the Warrant's Division spotted Davis on Arthur's Court and attempted to initiate a traffic stop. Davis refused to stop and fled at a high rate of speed.
He stopped his vehicle at the intersection of Needmore Road and Bell Road and fled on foot. After a short foot pursuit, deputies apprehended him.
«Read the rest of this article»

Clarksville, TN – Clarksville Police report a 2008 Toyota Avalon stolen out of Centerville, TN on October 20th, 2019 and a 9mm handgun stolen out of Nashville, TN on September 2nd, 2019 were recovered in Clarksville. There were three adults and two juveniles charged in connection with the stolen car and handgun.
Officers spotted the stolen vehicle around 4:00pm, October 22nd in the area of West Dunbar Cave Road.
«Read the rest of this article»

Clarksville, TN – On October 11th, 2019, Clarksville Police asked for the public's assistance to locate Shomari Moody, age 18, who has been involved with several vehicle burglaries and motor vehicle thefts over the past four months.
Police located and took Shomari Moody in custody on Tuesday, October 22nd, 2019. He was booked into the Montgomery County Jail and charged with: Theft of Property, Simple Possession, and Auto Theft.
«Read the rest of this article»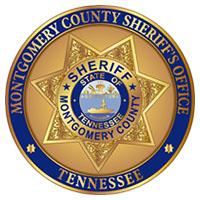 Clarksville, TN – On Monday, October 1st, 2019, Montgomery County Sheriff's Office (MCSO) investigators and deputies arrested eight men in connection to gunfire in a field near South Ridge Subdivision at approximately 3:30pm.
Deputies responded to the area after residents reported hearing gunfire and bullets hitting their homes.
When deputies arrived on scene, eight men were seen running into the wood line. One of the men ran to his vehicle and fled the scene. All eight men were located and taken into custody.
«Read the rest of this article»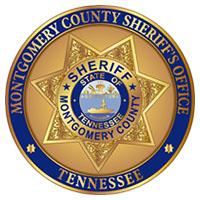 Clarksville, TN – Montgomery County Sheriff's Office reports a student at Northwest High School was taken into custody Tuesday morning after School Resource Officers discovered a firearm in his backpack.
The 14-year-old, 9th-grade student was carrying a .380 semiautomatic pistol with two rounds of ammunition loaded in the magazine.
School administration detected an odor of marijuana on the student and alerted the School Resource Officer. When questioned by SRO Green, the student admitted to having marijuana in his possession.
«Read the rest of this article»