Topic: Bret Campbell

Clarksville, TN – If anyone knows the importance of a quality and balanced coaching staff, Austin Peay State University's "Dean' of Ohio Valley Conference men's basketball coach Dave Loos does.
But in a space of a couple of years he saw his long-time assistant coaches (Bret Campbell, Corey Gipson and Charles 'Bubba' Wells) leave the program for varied reasons and having those positions being replaced with young and upcoming coaches – until he added Jay Bowen to his staff for the second time.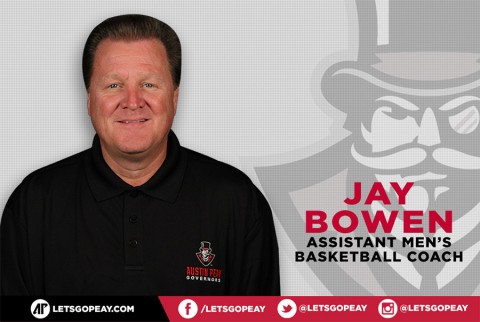 «Read the rest of this article»
Austin Peay Sports Information Office

Clarksville, TN – Kevin Hogan, who has spent four seasons as a Division I assistant coach including the last two at William and Mary, has been named assistant men's basketball coach at Austin Peay State University.
«Read the rest of this article»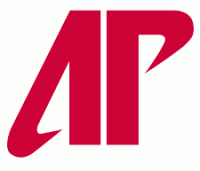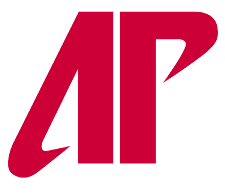 Clarksville, TN – It took a 48 and a scorecard playoff to win both flights of the 27th annual Governors Golf Classic, Friday, at Swan Lake Golf Course.
The group of Gene Whitfield, David Chesney, Brett Covington Jr. and Douglas Weiland won the morning flight with a 48 and won a scorecard playoff using the back nine. Second place was claimed by Jeff Battles, Steve Lox, Shane Davis and Sam Davis. Joey Tuck, Eric Feijo, Bret Campbell and Taylor Long placed third with a 49.
«Read the rest of this article»
Austin vs. Tennessee | December 10th, 2011 | Tipoff: 11:00am
Thompson-Boling Arena | Knoxville, TN.

Knoxville, TN – As one injured Governor returns to action, another exits. So goes the frustrating story of Austin Peay baskeball during the first third of the 2011- 12 season.
As the Governors prepare to play Tennessee, 11:00am, Saturday, at Thompson-Boling Arena, they are expected to have back on a limited basis center John Fraley, who returned to physical activity in the past week after suffering a concussion a month ago in the season opener against Middle Tennessee.
«Read the rest of this article»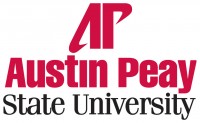 Clarksville, TN – The team of Joey Tuck, Chase Boyd, Heath Cunningham and Bret Campbell ran away with Friday's afternoon flight of the 25th Annual Governors Golf Classic, played at Swan Lake Golf Course.
The winning quartet shot a scramble score of 48 to ease  past the second-place team of Kyle Luther-Ben Moore- Jarrod Duncan -Robbie Wedemeyer (51), followed by the team of Brandon Rippy-Brad Daniel-Scott Combs-Joe Henry (52) . «Read the rest of this article»
APSU Men's Basketball

Clarksville, TN – Austin Peay State University men's basketball team has added to its backcourt and frontcourt depth in signing a pair of players for the 2011-12 season.
Jerome Clyburn, a 6-1, 180-pound point guard from Santa Fee Community College in Gainesville, FL, and Chris Freeman, a 6-6, 210-pound forward from Muhlenberg High School in Greenville, KY, have signed letters of intent to play for the Governors.
Clyburn, an Orange Park, FL, native who originally played at Southern Mississippi out of high school, averaged 13 points per game, shooting 53 percent from the floor, and 4.2 assists and 1.9 steals per game in his one season with Santa Fe. He was named to the All Mid-Florida first-team.
«Read the rest of this article»
APSU Men's Basketball

Clarksville, TN – Give it to the Govs and head coach Dave Loos.
When they attempt to schedule exhibition games, they don't necessary look for so called "cannon fodder." The longtime Govs head coach understands exhibition games serve a useful purpose, displaying the respective strengths and weaknesses of a ballclub.
With eight newcomers mixing with six returnees, Loos knows he will find a lot of answers about his ballclub when Central Missouri comes to town to play the Govs in a 7:00pm, Thursday contest.
Central Missouri is one of Division II's top programs, having spent much of the 2009-10 near the top or atop of the national rankings. Despite heavy losses, the Mules are ranked in the Top 20 in preseason polls this season. «Read the rest of this article»

The team of Bret Campbell/Joey Tuck/Brad Glassell/Randy Spell ran away with the Saturday portion of the 24th Annual Governors Golf Classic, played at Swan Lake Golf Course.
That quartet shot an impressive 22-under par 49 in the scramble.
On the women's side, which covered both Friday and Saturday, the team of Britney Campbell/Amanda Phillips/Jeanette Kramer/Carla Hazelwood, which played Friday, won first place at -16 to ease by the Saturday team of Beth Goodowens/Missy Rye/Margaret Jones/Jane Stevens, who -12.
On the men's side, a scorecard playoff settled second place as the team of Jake Peterson/George Plaster/David Shipley/Dave Loos came in at -19 but shot a 24 on the back nine. That allowed that group to slip past the group of Wayne Ard/Conn Butts/Joe Douglas/Bob Thomps, who also shot a -19 but had a 25 on the back nine.
«Read the rest of this article»

Melvin Baker, a 6-7, 200-pound forward from Odessa (Texas) College, has signed to play basketball at Austin Peay State University.
As a sophomore at Odessa, Baker earned Western Junior College Athletic Association honors after averaging 6.9 points and 6.4 rebounds per game on a 23-8 Wranglers team where no player averaged more than 22 minutes per game.  As a freshman, he averaged 7.7 points and 5.1 rebounds per outing.
"To get a player of the quality of Melvin Baker at this juncture of the year is somewhat amazing," APSU coach Dave Loos said. "He is a 6-7, long, very athletic four-man who can go out on the floor and shoot it some. He is very aggressive on both ends of the floor and is basketball strong. He can put it on the floor and get to the rim, while on the other end of the floor he can really get up in you defensively.
«Read the rest of this article»


Austin Peay State University officials announced the following recent personnel hirings and transfers:
Sonya Bain, academic coordinator in Athletics.
Bret Campbell, assistant men's basketball coach.
Tammy Cunningham, administrative assistant in the Business Office.
Jessica Grayson, assistant women's basketball coach.
Megan Mitchell, assistant director in the Office of Admissions.
Steven Shaw, director of corporate relations in University Advancement.
Heather Wilson, media specialist in Printing Services.