Topic: Callisto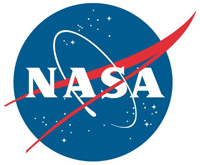 Washington, D.C. – Skywatchers are in for an end-of-year treat. What has become known popularly as the "Christmas Star" is an especially vibrant planetary conjunction easily visible in the evening sky over the next two weeks as the bright planets Jupiter and Saturn come together, culminating on the night of December 21st, 2020.
In 1610, Italian astronomer Galileo Galilei pointed his telescope to the night sky, discovering the four moons of Jupiter – Io, Europa, Ganymede, and Callisto. In that same year, Galileo also discovered a strange oval surrounding Saturn, which later observations determined to be its rings.
«Read the rest of this article»
NASA Headquarters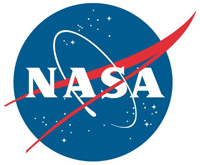 Washington,D.C. – NASA's partnership in a future European Space Agency (ESA) mission to Jupiter and its moons has cleared a key milestone, moving from preliminary instrument design to implementation phase.
Designed to investigate the emergence of habitable worlds around gas giants, the JUpiter ICy Moons Explorer (JUICE) is scheduled to launch in five years, arriving at Jupiter in October 2029. JUICE will spend almost four years studying Jupiter's giant magnetosphere, turbulent atmosphere, and its icy Galilean moons—Callisto, Ganymede and Europa.
«Read the rest of this article»
Science at NASA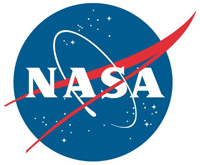 Washington, D.C. – Winter is approaching. The early, wakeful sunbeams of summer are a fading memory as October mornings grow dark and cold. Frankly, waking up isn't as easy as it used to be…..
Except this week.
In the days ahead, if you find yourself yawning over your morning coffee before sunrise, longing for repose, just take a look out the window. Three bright planets are converging in the eastern sky–and the view is an eye opener.
«Read the rest of this article»
Written by Preston Dyches
NASA's Jet Propulsion Laboratory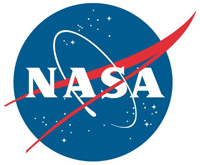 Pasadena, CA – As NASA missions explore our solar system and search for new worlds, they are finding water in surprising places. Water is but one piece of our search for habitable planets and life beyond Earth, yet it links many seemingly unrelated worlds in surprising ways.
"NASA science activities have provided a wave of amazing findings related to water in recent years that inspire us to continue investigating our origins and the fascinating possibilities for other worlds, and life, in the universe," said Ellen Stofan, chief scientist for the agency. "In our lifetime, we may very well finally answer whether we are alone in the solar system and beyond."
«Read the rest of this article»
Written by Rob Gutro
NASA's Goddard Space Flight Center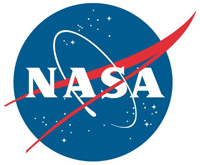 Greenbelt, MD -Firing off a string of action snapshots like a sports photographer at a NASCAR race, NASA's Hubble Space Telescope captured the rare occurrence of three of Jupiter's largest moons racing across the banded face of the gas-giant planet: Europa, Callisto, and Io.
These so-called Galilean moons, named after the 17th century scientist Galileo Galilei, who discovered them with a telescope, complete orbits around Jupiter with durations ranging from 2 days to 17 days. They can commonly be seen transiting the face of Jupiter and casting shadows onto its cloud tops.
«Read the rest of this article»
Written by Whitney Clavin
NASA's Jet Propulsion Laboratory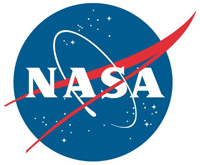 Pasadena, CA – The largest moon in our solar system, a companion to Jupiter named Ganymede, might have ice and oceans stacked up in several layers like a club sandwich, according to new NASA-funded research that models the moon's makeup.
Previously, the moon was thought to harbor a thick ocean sandwiched between just two layers of ice, one on top and one on bottom.
«Read the rest of this article»