Topic: Carbonate
Written by Guy Webster
NASA's Jet Propulsion Laboratory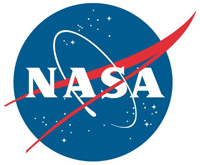 Pasadena, CA – Mars scientists are wrestling with a problem. Ample evidence says ancient Mars was sometimes wet, with water flowing and pooling on the planet's surface. Yet, the ancient sun was about one-third less warm and climate modelers struggle to produce scenarios that get the surface of Mars warm enough for keeping water unfrozen.
A leading theory is to have a thicker carbon-dioxide atmosphere forming a greenhouse-gas blanket, helping to warm the surface of ancient Mars. However, according to a new analysis of data from NASA's Mars rover Curiosity, Mars had far too little carbon dioxide about 3.5 billion years ago to provide enough greenhouse-effect warming to thaw water ice.
«Read the rest of this article»
Written by Felicia Chou
NASA Headquarters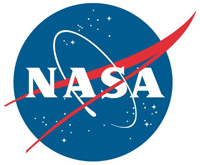 Washington, D.C. – NASA's Juno is now poised to shine a spotlight on the origins and interior structure of the largest planet in our solar system.
As we wait for Juno's first close-up images of Jupiter (to be taken August 27th during the spacecraft's next pass by the planet), NASA continues to explore our solar system to help answer fundamental questions about how we came to be, where we are going and whether we are alone in the universe.
«Read the rest of this article»
Deborah Williams-Hedges
California Institute of Technology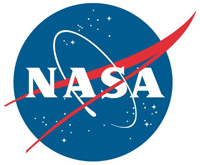 Pasadena, CA – Mars is blanketed by a thin, mostly carbon dioxide atmosphere — one that is far too thin to keep water from freezing or quickly evaporating. However, geological evidence has led scientists to conclude that ancient Mars was once a warmer, wetter place than it is today.
To produce a more temperate climate, several researchers have suggested that the planet was once shrouded in a much thicker carbon dioxide atmosphere. For decades that left the question, "Where did all the carbon go?"
The solar wind stripped away much of Mars' ancient atmosphere and is still removing tons of it every day. But scientists have been puzzled by why they haven't found more carbon — in the form of carbonate — captured into Martian rocks. They have also sought to explain the ratio of heavier and lighter carbons in the modern Martian atmosphere.
«Read the rest of this article»
Written by Guy Webster
NASA's Jet Propulsion Laboratory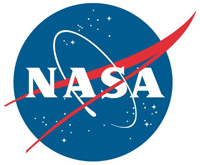 Pasadena, CA – Scientists may be closer to solving the mystery of how Mars changed from a world with surface water billions of years ago to the arid Red Planet of today.
A new analysis of the largest known deposit of carbonate minerals on Mars suggests that the original Martian atmosphere may have already lost most of its carbon dioxide by the era of valley network formation.
"The biggest carbonate deposit on Mars has, at most, twice as much carbon in it as the current Mars atmosphere," said Bethany Ehlmann of the California Institute of Technology and NASA Jet Propulsion Laboratory, both in Pasadena.
«Read the rest of this article»
Written by Guy Webster
NASA's Jet Propulsion Laboratory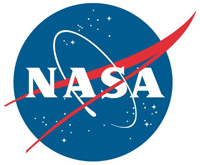 Pasadena, CA – A NASA spacecraft is providing new evidence of a wet underground environment on Mars that adds to an increasingly complex picture of the Red Planet's early evolution.
The new information comes from researchers analyzing spectrometer data from NASA's Mars Reconnaissance Orbiter, which looked down on the floor of McLaughlin Crater. The Martian crater is 57 miles (92 kilometers) in diameter and 1.4 miles (2.2 kilometers) deep. McLaughlin's depth apparently once allowed underground water, which otherwise would have stayed hidden, to flow into the crater's interior.
«Read the rest of this article»