Topic: Centennial High School

Clarksville, TN – The Austin Peay State University (APSU) men's tennis will compete at the Intercollegiate Tennis Association Men's Ohio Valley Regional, Thursday through Monday, at Vanderbilt's Currey Tennis Center.
«Read the rest of this article»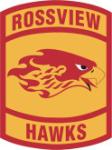 Clarksville, TN – Scoring touchdowns on five of its six first-half possessions, September 5th, Rossview High School not only picked up its first win of the season; but also retained the Warfield Shield with a 48-3 District 10-AAA victory over Clarksville High School.
It wouldn't take long for the Hawks (1-2, 1-0 District 10-AAA) to start their night's scoring, as they took their opening possession right down the field, 80 yards on six plays, with Isaiah Johnson going in from five yards out to put Rossview up 6-0 just 1:44 into the game – after the extra-point attempt was no good after hitting the upright.
«Read the rest of this article»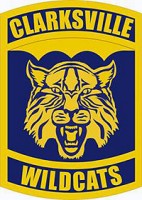 Clarksville, TN – Clarksville High's baseball team  saw Centennial High break a 1-1 deadlock with two runs in the top of the sixth inning, April 24th, then hold on to hand the Wildcats a 3-2 defeat.
Wildcats starter Teal Young (2-2) had matched Cougars Starter Adam Mancour pitch for pitch for the first fifth innings, but got a pitch up to Chase Carder, who hammered the ball into right-center field for a triple to open the sixth inning.
Billy Lowe would follow the triple with a double to left field, driving in Carder with the go-head run.
«Read the rest of this article»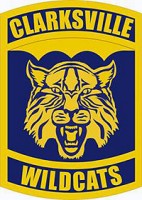 Springfield, TN – Clarksville High School's baseball team fell behind early on the road to Springfield High School, in their District 10-AAA matchup April 22nd, but rallied with four straight runs to defeat the Yellow Jackets 4-1.
After no-hitting Springfield on April 21st in a 10-0 victory, the Wildcats (22-4, 11-1 District 10-AAA) saw the Yellow Jackets get a first-inning RBI single from Jackson Cobb off CHS starter Ben Bleyle for a 1-0 lead.
«Read the rest of this article»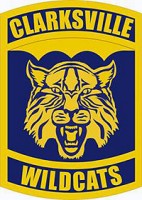 Clarksville, TN – Clarksville High's football team dropped its fourth straight game to open its 2013 campaign, September 13th at Hilda J. Richardson Field, with a 45-14 loss to Centennial High School.
For the Wildcats (0-4, 0-1 District 10-AAA), it marks the first time since the 1995 season that they would open year with four straight defeats
Lawrenz Guerra would get Clarksville High off to a quick start, as the senior running back took the first handoff of the night and went 67 yards for a touchdown to put the Wildcats up 7-0 – after Mason Gasaway's extra-point – just 27 seconds into the game.
«Read the rest of this article»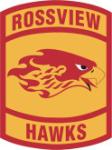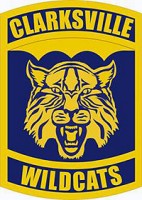 Clarksville, TN – Rossview High's Isaiah Johnson scored four touchdowns, Sept. 6th at Hilda J. Richardson Field, including a 16-yard burst with 6:37 left in the game to give the Hawks their first lead of the night over Clarksville High in a come-from-behind 33-28 District 10-AAA victory.
With the victory, Rossview improves to 3-0 overall in 2013 and 1-0 in district play; while Clarksville High remains winless at 0-3 and 0-1 in District 10-AAA.
«Read the rest of this article»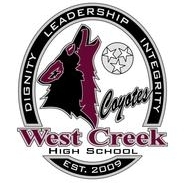 Clarksville, TN – West Creek High School had nearly 50 wrestlers make their way to the Queen City Saturday, July 27th, as the Coyotes hosted the inaugural Clarksville Open Wrestling Tournament.
Wrestlers from as far away as Franklin, TN and Memphis, TN took to the mats, with the tournament having a middle school, high school and open division.
«Read the rest of this article»
Fort Campbell, KY – Fort Campbell High School had  four wrestling matches over the weekend.
The Falcons lost to Tullahoma 45-36, Coffee County 45-30, Grissom 60-12, and Centennial 52-25. «Read the rest of this article»