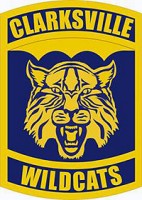 Clarksville, TN – Clarksville High's baseball team  saw Centennial High break a 1-1 deadlock with two runs in the top of the sixth inning, April 24th, then hold on to hand the Wildcats a 3-2 defeat.
Wildcats starter Teal Young (2-2) had matched Cougars Starter Adam Mancour pitch for pitch for the first fifth innings, but got a pitch up to Chase Carder, who hammered the ball into right-center field for a triple to open the sixth inning.
Billy Lowe would follow the triple with a double to left field, driving in Carder with the go-head run.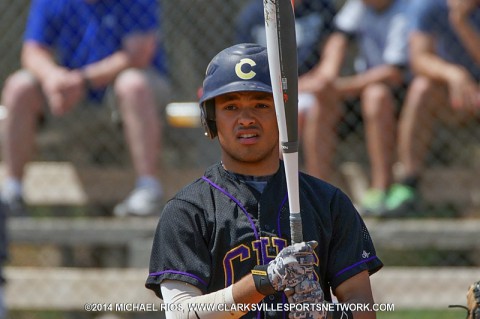 "We got a real-good pitching performance from Teal Young and Luke Chilcutt," Clarksville High coach Brian Hetland said. "They're both freshmen and they when out there and held their composure, but Teal got a couple of balls up and they hit them in the gap, but overall it was outstanding by him (Young)."
Chilcutt would relieve Young, and after walking the first batter he faced, got the next two batters out and looked to get out of the inning with a groundball to third baseman Nolen Milton.
But Milton wasn't able to come up with the ball cleanly and Centennial (19-11) was able to tack on a second run in the inning to go up 3-2.
Clarksville High (22-5) would respond right away in the bottom of the inning with Brady Cook getting a push bunt down for a hit and then move to second base when the throw got away from the pitcher covering the base at first.
Landon Mosteller would follow by driving in Cook with a double, to make it 3-2, and be in scoring position with the possible tying run.
But Mosteller would be stranded there, as Mancour got the next three Wildcats in order to preserve their one-run advantage.
"We just didn't execute well offensively," Hetland said. "They had a pitcher that threw a very good game and when we started looking for his breaking ball too much and took some fastballs in situations and flew out way too much and that's not our game."
Chilcutt pitched a scoreless seventh for Clarksville High to give them a chance to tie or win the game in the bottom of the inning being down only one run.
But Jackson Smith in to close out the game for the Cougars and other than hitting pinch-hitter Ryan Streeter, worked a scoreless inning to pick up the save.
Clarksville High had taken the early 1-0 lead in the bottom of the second inning, as Mosteller and Milton recorded back-to-back one-out hits to get things going for the Wildcats.
After a wild pitched moved both runners up a base, Mosteller would come in on a sacrifice fly to deep center field by Donny Everrett.
Centennial would tie the game in the top of the third inning and an RBI double by Deon Sanders, driving in Baily Wisniowski – who had opened the inning with a single.
Clarksville High returns to action April 25th, as they host District 10-AAA opponent Northeast High School in a 6:30pm contest – which is also Senior Day for the Wildcats.