Topic: Brian Hetland
Clarksville, TN – The Austin Peay State University (APSU) baseball team begins its 81st season when it hosts Eastern Michigan in a three-game series, Saturday-Sunday, on Joe Maynard Field at Raymond C. Hand Park.
«Read the rest of this article»

Montgomery County, TN – The Clarksville-Montgomery County School Board presented a Point of Pride to Clarksville High School Coach Brian Hetland after the Tennessee Baseball Coaches Association inducted him into the 2019 TBCA Hall of Fame.
«Read the rest of this article»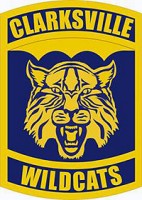 Clarksville, TN – The Clarksville High Coaching Staff and players led by Head Coach Brian Hetland will be conducting an Advanced Baseball Camp for boys ages 9-13. The Camp will be held at the Clarksville High Baseball Facilities on June 2nd-4th from 9:00am- 12:00pm.
All skill instruction along with individual and team concepts will be covered in this high intensity camp. The cost of the camp is $90.00 dollars and a camp t-shirt will be included.
For more information contact Coach Brian Hetland at or 931.206.8055.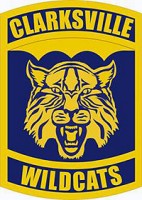 Clarksville, TN – Clarksville High School's hard-throwing, right-handed pitcher Donny Everett cast his lot with the defending NCAA Baseball National Champions Vanderbilt University, by signing a Letter of Intent on November 12th, in a ceremony held in the school's cafeteria.
The Commodores had shown interest is Everett since he was 15-year old; something that is more prevalent in football and basketball and at the time was almost unheard of in college baseball.
"I went to a showcase the summer of my freshman year and the Vanderbilt coaches saw me and we just sort of started talking form there," Everett said. "I just loved everything they had to offer with a great education, plus they really wanted me, so it was a great fit.
«Read the rest of this article»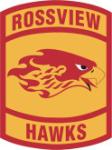 Clarksville, TN – Rossview High School's Kevin Kane pitched and hit his way into the programs baseball lore on May 15th, as he pitched and hit the Hawks past District 10-AAA regular-season and tournament champion Clarksville High School to win the school's first Region 5-AAA title, 5-1.
With the victory, Rossview (24-12-1) will host Ravenwood High School May 16th in one half of the TSSAA Sectional tournament, while Clarksville High will travel to Brentwood High School in the other Sectional matchup. Both games start at 7:00pm.
«Read the rest of this article»
Clarksville, TN – Trailing for the first time this season with its ace Donny Everett on the mound, May 12th in the opening round of the Region 5-AAA tournament, Clarksville High School's baseball team rallied to defeat the Beech High School Buccaneers 5-3 to reach the regional finals.
The victory also earns the Wildcats (29-5) a berth into the May 16th Sectional Tournament, where a win puts them into the TSSAA State Tournament field.
But it didn't look early on like it may be the Wildcats night, with the Buccaneers (18-18) putting up single runs in both the first and third innings off Everett (11-0) – both coming off doubles by Isaac Robertson, driving in Jared Knight in the first and Jesse McKay in the third.
«Read the rest of this article»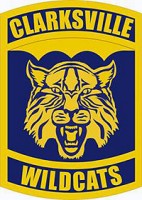 Clarksville, TN – Behind two first-inning runs and a strong pitching performance from Donny Everett, May 7th, Clarksville High School's baseball team defeated three-time defending District 10-AAA champion Rossview High School, 2-0.
With the victory, Clarksville High (28-5) will host a first-round Region 5-AAA game at 7:00pm, on May 12th, facing the runner-up of the District 9-AAA tournament between Beech High School and Wilson Central High School, while Rossview (22-12-1) travels to the 9-AAA winner.
«Read the rest of this article»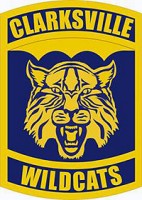 Clarksville, TN – Leading by a narrow 5-4 margin after three-and-a-half innings of play, Clarksville High School's baseball team exploded for nine runs in its final two at bats, May 5th, to defeat Henry County High School 14-4 – in five innings – to remain undefeated in the District 10-AAA Tournament.
The Wildcats (26-5) will advance to the tournament finals at 7:00pm, on May 6th and host the winner of the elimination game between Northwest High school (7-25) and Henry County (17-11), scheduled to start at 4:30pm at Clarksville High's Baseball Field.
«Read the rest of this article»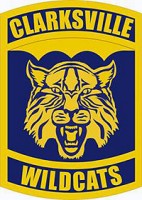 Clarksville, TN – Clarksville High School's baseball team outlasted Mother Nature, lighting problems and Northeast High School, April 29th, to win the 2014 District 10-AAA regular-season title with a 10-2 victory over the Eagles.
The Wildcats go into district tournament on May 2nd as the number-one overall seed, and along with Rossview High School, will host one of the two tournament sites.
"I told them that I was proud of them, because they knocked off the first goal that we have as a team and that's winning the district regular-season title," Clarksville High coach Brian Hetland said. "Now we get to host the tournament and that's a big thing because there's a lot of competition out there, weather you think, or someone else thinks you're the favorite or not."
«Read the rest of this article»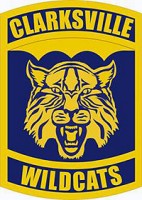 Clarksville, TN – Clarksville High's baseball team  saw Centennial High break a 1-1 deadlock with two runs in the top of the sixth inning, April 24th, then hold on to hand the Wildcats a 3-2 defeat.
Wildcats starter Teal Young (2-2) had matched Cougars Starter Adam Mancour pitch for pitch for the first fifth innings, but got a pitch up to Chase Carder, who hammered the ball into right-center field for a triple to open the sixth inning.
Billy Lowe would follow the triple with a double to left field, driving in Carder with the go-head run.
«Read the rest of this article»