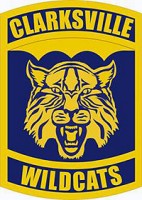 Clarksville, TN – Behind two first-inning runs and a strong pitching performance from Donny Everett, May 7th, Clarksville High School's baseball team defeated three-time defending District 10-AAA champion Rossview High School, 2-0.
With the victory, Clarksville High (28-5) will host a first-round Region 5-AAA game at 7:00pm, on May 12th, facing the runner-up of the District 9-AAA tournament between Beech High School and Wilson Central High School, while Rossview (22-12-1) travels to the 9-AAA winner.
"It's outstanding to win the district and win the tournament," Clarksville High coach Brian Hetland said. " It's not an easy thing to do, no matter how good you are, or anything else.
"We were playing a really good team tonight in Rossview and to be able to do it (win) and pull it off, I commend our guys and it's been special and it's been a fun run with these guys."
The only runs of the game came in the bottom of the first inning, after the Hawks had retired the first two CHS hitters.
Nolen Milton worked a base on balls form Hawks starting pitcher Bradley Wilson, followed by an infield single by Everett.
That brought up Ryan Streeter, who slapped a ball through the left side of the Rossview infield for a single, driving in Milton to make it 1-0.
Gabe Bowling then walked to load the bases, bringing up Luke Chilcutt – who didn't disappoint – as he singled up the middle to score pinch runner Mitch Muhlada with the second and final run of the inning.
"We knew runs were going to be at a premium tonight," Hetland said. "Their pitcher did a great job tonight with an old-school 12-6 breaking ball that we haven't seen.
"I knew what he had coming in, but if you haven't seen it as a player – haven't seen that type of guy – it makes it tough to get used to it."
Clarksville High's scoring came after the Wildcats were able to keep the Hawks off the scoreboard in the top of the inning, with Everett (10-0) coming out  with a little bit of extra adrenalin in that first inning and walked Dillon Johnson and Wilson, before stranding the pair on first and third base by striking out Blake Williams to end the threat.
"With the exception of a few at bats in the last inning, we just didn't have quality at bats," Rossview coach Jason Rice said. "Obviously Everett was on tonight and we tip our hats to him and we just have to come out and do a better job (May 12th)."
Everett would finish the night giving up only two hits – a one-out single to Kevin Kane and a two-out infield single to Collin Baber in the fifth inning – while striking out nine and walking two.  Johnson also got on in the third inning when he was hit by a pitch.
Wilson was just as sharp for Rossview after the first inning, giving up singles to Landon Mosteller in the second inning and a single to Bowling in the third. Wilson also hit Streeter in the third inning.
Photo Gallery