Topic: Child Rape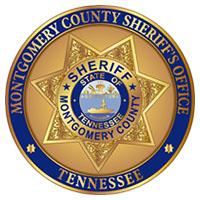 Clarksville, TN – The Montgomery County Sheriff's Office reports a Clarksville man has been sentenced to 60 years in prison for child rape.
Curtis Eugene Wright, 48, was found guilty by a Montgomery County Jury on five counts of child rape.
The incidents occurred in 2018 and involved a child under the age of 8.
Wright will be required to serve his 60 year sentence at 100%, which means he will not be eligible for release until he is 108 years old. He will also be listed on the sex offender registry.
Ortiz Nabbed after 11 Years on the Run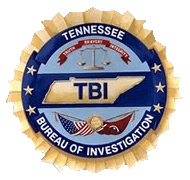 Nashville, TN – An investigation by Special Agents with the Tennessee Bureau of Investigation and the coordinated intelligence efforts from multiple other agencies has resulted in the arrest of a fugitive who has eluded capture for over a decade.
In November 2005, detectives with the Springfield Police Department obtained warrants charging a man, who used the false identity of Joe Anthony Mercado Ortiz, with 4 counts of Child Rape and 5 counts of Aggravated Sexual Battery.
Ortiz was arrested on November 15th, 2005, and was released after posting a $125,000 bond.
«Read the rest of this article»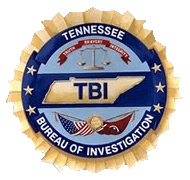 Nashville, TN – The Tennessee Bureau of Investigation is seeking the public's assistance in locating individuals who may have had contact with a suspect now charged in connection to an ongoing child rape investigation.
At the request of 23rd District Attorney General Ray Crouch, TBI Agents began investigating Toby Nathaniel Willis (DOB 4-29-70) on August 29th. During the course of the investigation, Agents developed information Willis had a sexual encounter approximately 12 years ago with an underage female.
«Read the rest of this article»

Clarksville, TN – Today August 14th, 2015, 27-year-old Brandon Kyle Hester was booked into Montgomery County Jail with the chargeed with two counts of Rape of Child, two counts of Aggravated Sexual Battery, two counts of Aggravated Statutory Rape, and two counts of Sexual Battery by an Authority Figure with a total bond amount of $150,000.
These incidents took place while Hester was teaching in the Clarksville-Montgomery County School System (CMCSS). He worked with CMCSS from 2010 to 2012.
«Read the rest of this article»

Clarksville, TN – The Clarksville Police Department arrested Joey Alexander Johnson, forty two years of age, on nine counts of child rape, one count of Especially Aggravated Sexual Exploitation, and one count Solicitation of Sexual Exploitation of a minor.
Joey Johnson is currently on the sex offender registry for Rape 2nd degree out of Madisonville Kentucky from a case in 1997.
«Read the rest of this article»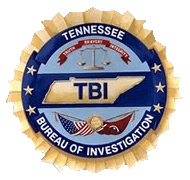 Nashville, TN – The Tennessee Bureau of Investigation today removed a man wanted on child rape charges out of Williamson County from the state's Top Ten Most Wanted list today after he was taken into custody by U.S. Marshals in California.
U.S. Marshalls captured Wendell Lee Washam, 82, at the LAX Airport yesterday afternoon after he arrived on a flight from Australia. He is being held in Los Angeles awaiting extradition.

«Read the rest of this article»


Clarksville, TN – On March 13th, 2012, a sealed indictment was served by the U.S. Marshals and Montgomery Sheriff's Office on Lesley Ann Rye for Four Counts of Child Rape and Two Counts of Facilitation of a Felony.
The investigation has been ongoing for over a year and was initiated as a result of a DCS referral. The case involved two children under the age of 13.
«Read the rest of this article»
We need the public's assistance to locate a subject who has a CRIMINAL ATTEMPT TO COMMIT MURDER warrant. His name is: JAMES KEITH TOLER (W/M, DOB: 1/16/72, Given Address: 1097 McDaniel Rd, Clarksville, TN) AKA "Gypsy". He is approximately 5'10", 175 lbs, Brown Hair, Hazel Eyes.
On October 12, 2009, around 1 a.m. , officers arrived in the area of 1348 Ft Campbell Blvd and found a 29 year old male laying on the ground. He had been stabbed in the abdomen area. James Keith Toler was identified as the subject that stabbed the male. The victim said that Toler was an acquaintance and he did not know why Toler stabbed him. The victim was transported by Lifeflight to Vanderbilt due to the serious nature of the stab wound. The victim is now in stable condition.
«Read the rest of this article»