Topic: Christmas gifts
Clarksville's First Thursday Art Walk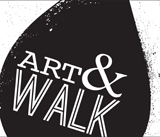 Clarksville, TN – Produced by The Downtown Clarksville Association, Clarksville's First Thursday Art Walk is a free, self-guided tour spanning a 5-block radius that combines visual art, live music, engaging events and more in the heart of Downtown Clarksville.
With 10+ venues, bars and businesses participating each month, the First Thursday Art Walk in Clarksville is the ultimate opportunity to savor and support local creative talent.
«Read the rest of this article»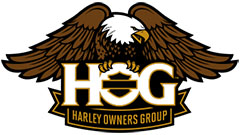 Clarksville, TN – Kicking off the new year with it's annual open house and membership drive, the Tuckessee Chapter of the Harley Owner's Group (H.O.G), welcomed twelve new members to it's membership Saturday night.
Meeting at the H.O.G chapter house located at Appleton's Harley-Davidson in Clarksville, chapter director Jason Altenburg welcomed the membership with a review of the past year, and announcing plans for 2017. "We're excited about what we've got planned for this year" said Altenburg.
«Read the rest of this article»
Providing hot meals and gifts to low-income families with children.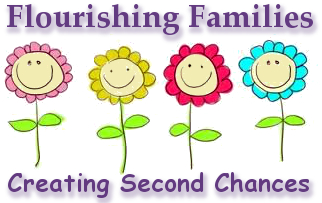 Clarksville, TN – Flourishing Families will host its 3rd Annual "Christmas in Clarksville" event on Wednesday, December 21st, from 10:00am to 12:00pm. Free and open to the public, it will take place in the Foy Fitness Center of Austin Peay State University.

The purpose of the event is to provide Christmas gifts and hot meals to low income families with children.
«Read the rest of this article»
Clarksville, TN – You've already bought gifts for everyone on your list—or not! Whenever you have your presents bought, one way or another it's time to wrap them up.
Here's the first clue: be sure you have a high table or counter on which to complete this process. If you start wrapping on an area that's too low, you are guaranteed to end up with a backache and that's no fun.
«Read the rest of this article»
Clarksville, TN – Fun or exhausting, somethings Christmas shopping can be both. Here are a few tips to make it a bit easier.
First, if you want a specific item, call ahead to see if it's in the store. How many times have you read an ad that shows the exact item in which you are interested only to find out when you reach the shop that it is sold out? A phone call can prevent this problem.
Suppose you have trouble reaching anyone in the department where the item is located. Ask for the manager. If the manager is uncooperative, shop elsewhere. Usually the manager will get the answer you need; after all, that's why this person who gives better service was promoted!
«Read the rest of this article»

Nashville, TN – It's likely you'll be visiting retail counters this month to return or exchange those gifts that weren't quite right.
The Tennessee Department of Commerce and Insurance's (TDCI) Division of Consumer Affairs wants to make consumers aware of Tennessee laws regarding retail returns and offer a few tips to prevent hassles and headaches at the cash register.
«Read the rest of this article»

Clarksville, TN – On Thursday afternoon, December 17th, 2015, Clarksville Police Officers got together with Brandy Marik, Barkers Mill Elementary School's School Counselor, to take Christmas gifts and groceries to a Clarksville family in need, the Hernandez family.
The same agencies responsible for the Shop with a Cop event were responsible for helping the Hernandez family. Those agencies are the Fraternal Order of Police, the Police Union, the Clarksville Police Academy Alumni (CPAA), APSU, Clarksville-Montgomery County School System (CMCSS), and the CPD. «Read the rest of this article»

Nashville, TN – Gold is always a good idea for the holidays. It was one of the original Christmas gifts, after all. This year the gift of a wine club membership from a Tennessee winery is particularly golden—as in gold medal award winning.
Knoxville recently hosted the southeast regional Wines of the South competition. In a blind competition among 274 wines from 42 wineries, Tennessee wines won 3 out of  8 "Best of" awards:  Best Rose', Best Red, and Best Muscadine.
«Read the rest of this article»
Yonkers, NY – Holiday shoppers can find the perfect gift for almost everyone on their list for $25.00 or less. The December 2012 issue of ShopSmart, from Consumer Reports, highlights 25 great sites that offer everything from silly stocking stuffers to socially responsible gift items.
"There's an endless selection of unique and inexpensive holiday gifts online," said Lisa Lee Freeman, editor-in-chief of ShopSmart. "ShopSmart has identified 25 sites that can help shoppers avoid the aggravation of in-store shopping while nabbing great deals." «Read the rest of this article»

Clarksville, TN – We would like to invite you and your family to Clarksville's Downtown Winter Market at the Smith–Trahern Mansion Friday, December 9th.
The market is held every Friday from 9:30am-1:00pm and hosts more than 20 vendors. Come on down and join us, pick up some local products (Eggs, Bread, Organic Meat, Christmas Gifts, etc).
If you would like a "booth" (table), please contact Barbara Brown, 931.801.0822, or Martha M. Pile, 931.648.5725