Topic: Christmas Lights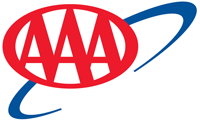 Nashville, TN – Enjoying holiday lights from your car is a great way to get into the holiday spirit while maintaining social distance. Whether you are heading to a community display or checking out decorations in your neighborhood, it's important to stay safe on the road by avoiding risks behind the wheel.
"Drive-thru events and activities have been a go-to for family fun throughout 2020," said Megan Cooper, spokeswoman for AAA – The Auto Club Group. "Personal vehicles can help you safely share in the joys of the season, but combining driving with other activities could land you on the naughty list."
«Read the rest of this article»
Written by Tony Phillips
Science at NASA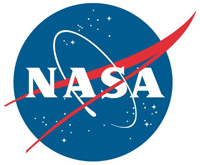 Washington, D.C. – One day, when humans go to Mars, they might find that, occasionally, the Red Planet has green skies.
In late December 2014, NASA's MAVEN spacecraft detected evidence of widespread auroras in Mars's northern hemisphere. The "Christmas Lights," as researchers called them, circled the globe and descended so close to the Martian equator that, if the lights had occurred on Earth, they would have been over places like Florida and Texas.
"It really is amazing," says Nick Schneider who leads MAVEN's Imaging Ultraviolet Spectrograph (IUVS) instrument team at the University of Colorado. "Auroras on Mars appear to be more wide ranging than we ever imagined."
«Read the rest of this article»
Clarksville, TN – Due to the number of good children in the area, Santa had to leave early for the North Pole to ready for his big night and will not be at the Riverwalk this evening for photos.
Christmas on the Cumberland is open nightly from 5:00pm-10:00pm Sunday through Thursday,and from 5:00pm-11:00pm on Fridays and Saturdays through January 1st, 2012. Admission to the event is free.
Bring the family down tonight for a walk through the holiday display that features over 1,000,000 individual Lights and spans the entire length of McGregor Park in Downtown Clarksville.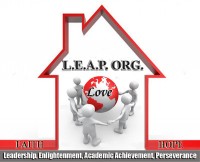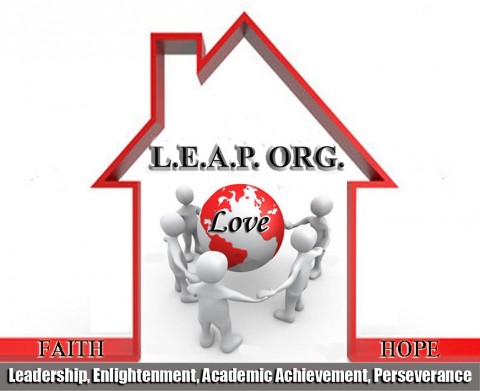 Clarksville, TN – Tuesday, December 13th, the Kleeman Community Center was filled with hopeful children awaiting Santa Claus to grace them with an early appearance.
The program was organized by Kleeman Community Center Director Tonya Wacker, who had this to say, "It's unfortunate for some members of our community that this will be the only taste of Christmas they will be able to experience. My desire is to spread hope and holiday cheer to uplift their spirits."
«Read the rest of this article»
Emmitsburg, MD – Every holiday season, fires claim the lives of over 400 people, injure 1,650 more and cause over $990 million in damage. You can keep your family safe by using nonflammable decorations, not overloading electrical sockets, and avoiding the use of lit candles. If you have a live Christmas tree, water it regularly. Dry trees could catch on fire and rapidly fill your room with deadly gases
According to the United States Fire Administration (USFA), there are simple life-saving steps you can take to ensure a safe and happy holiday. By following some of the outlined precautionary tips, individuals can greatly reduce their chances of becoming a holiday fire casualty.
«Read the rest of this article»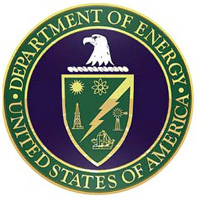 Washington, D.C. – As we make preparations for cold-weather energy savings in our homes, many Americans are also preparing for the winter holidays putting up strings of holiday lights (also referred to as Christmas lights or decorative light strings). Light-emitting diode—or "LED"—holiday lights offer a quality alternative to incandescent lamps, enabling families to save energy and money this holiday season.
Electricity bills can grow during the holidays if you decorate with strings of lights. Light-emitting diode, or "LED," holiday lights offer a quality alternative to traditional lights and save both energy and money. The Department of Energy estimates that if every household switched to LED holiday lights, the country would save approximately $410 million in electricity costs. «Read the rest of this article»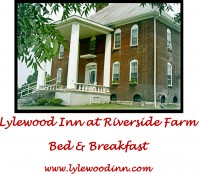 Indian Mound, TN – Every year at Lylewood Inn, we open our doors and invite you to a true Holiday Event for the entire family. For 9 years, we have been portraying the Lewis family and the history of this home through actors who carry you back in time by candlelight to the 1800's.
The home is decorated with candlelight, Christmas lights, and lots of Victorian garland. Bring your family and enjoy an evening of holiday cheer. You may come for just the tour or enjoy the entire evening as you join us for an all you can eat Holiday Feast! Complete with Turkey, Dressing, Ham and all the fixings. «Read the rest of this article»
Written by Karen C. Fox
NASA's Goddard Space Flight Center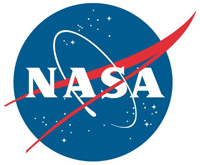 Greenbelt, MD – On October 28th, 2006, the Hinode solar mission was at last ready. The spacecraft launched on September 22nd, but such missions require a handful of diagnostics before the instruments can be turned on and collect what is called "first light."
Hopes were high. Hinode had the potential to provide some of the highest resolution images of the sun the world had ever seen — as well as help solve such mysteries as why the sun's atmosphere is a thousand times hotter than its surface and how the magnetic fields roiling through the sun create dramatic explosions able to send energy to the farthest reaches of the solar system.
«Read the rest of this article»
2011 Program Offers Customers Up to $5.00 off Energy Efficient Holiday Lighting

Atlanta, GA – The Home Depot®, the world's largest home improvement retailer, today announced its Fourth Annual Eco Options Christmas Light Trade-In event. New this year, the Company has increased the savings, launching a tiered coupon program ranging from $3.00 to $5.00 off select energy efficient lighting.
Beginning November 3rd through 13th, customers can bring in their old working or non-working Christmas light strings to be recycled and receive a coupon for up to $5.00 off the purchase of energy efficient seasonal light-emitting diodes (LED) string lights.
«Read the rest of this article»