Topic: Clean Energy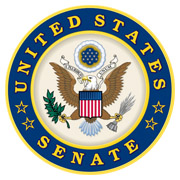 Maryville, TN – The U.S. Senate Appropriations Committee today unveiled legislation sponsored by subcommittee Chairman Lamar Alexander (R-Tenn.) and Ranking Member Dianne Feinstein (D-Calif.) that includes the sixth consecutive year of record funding for the Office of Science – the most important U.S. Department of Energy program that supports work at our 17 national laboratories, including Oak Ridge National Laboratory.
The Senate bill also prioritizes funding for supercomputing and advanced nuclear programs and provides the seventh consecutive year of record funding for the Corps of Engineers.
«Read the rest of this article»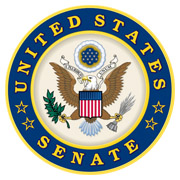 Washington, D.C. – U.S. Senator Lamar Alexander (R-Tenn.) today emphasized to U.S. Department of Energy Secretary Dan Brouillette the importance of continuing to prioritize funding for American research and technology development.
"Last March, I proposed a 'New Manhattan Project for Clean Energy,' a five year project with Ten Grand Challenges that will use American research and technology to put our country and the world firmly on a path toward cleaner, cheaper energy," Senator Alexander, who serves as chairman of the Senate Energy and Water Development Appropriations Subcommittee, said.
«Read the rest of this article»

Clarksville, TN – Clarksville for Obama held a 2012 State of the Union watch party at the New South Coffee Company where supporters gathered to listen as President Barack Obama delivered the 2012 State of the Union Address to the Nation, the Senate, and Congress.
The President laid out his plan for an economy built on American manufacturing, American energy, new skills for American workers, and a renewal of American values. During the State of the Union Address the 40 plus supporters in attendance clapped more than 2 dozen times in agreement with the President and some even cried tears of joy and pride when the President touched upon issues and legislation that would put money back into the hands of middle class Americans.
«Read the rest of this article»
Volunteer State and Bredesen have the foresight to grab clean-energy opportunities

NASHVILLE – Texas may be willing to turn down the jobs that come with solar energy, but Tennessee is more than happy to welcome this 21st century industry and the economic benefits that go with it, members of the Tennessee Senate Democratic Caucus said Monday.
"Governor Bredesen has sent a strong message: Tennessee is ready, willing and able to be a center for the solar-energy industry," Senator Lowe Finney of Jackson said. "With our Volunteer State Solar Initiative, West Tennessee will have the top solar energy-generating facility in the region.
"More than 600 Tennesseans will be hired to build the solar farm facility, and others will be hired to operate it."
The story is altogether different in Texas, where legislators did an about-face over the weekend, voting down millions in incentives to draw solar investment to the state.   «Read the rest of this article»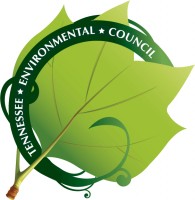 The Tennessee Environmental Council presents a summit for a sustainable Tennessee at the Murfreesboro Regional Sustainability Forum. A forum on clean energy, natural resources and healthy communities. Come and learn more about the connection between healthy communities and habitat and water quality. Hear from local and regional experts. Be part of developing an action plan for our community.
When: Tuesday, May 19, 5:30-8:30 PM
Where: 311 Butler Dr., Murfreesboro, TN
Free tree seedlings will be given to the first 50 people!
RSVP today by email or by calling 615.248.6500