Topic: Clydesdales
Rivers and Spires continues Friday, April 25th and Saturday, April 26th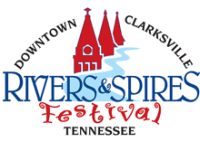 Clarksville, TN – Thursday April 24th was the opening of the 2014 Rivers and Spires Festival, and Clarksvillians turned out in droves to enjoy the first day of the free three day festival. The weather was perfect neither too hot nor too cold, and threatening rain held off until after the Festival had concluded for the evening.
I asked Theresa Harrington, the Executive Director CVB and Vice President Clarksville-Montgomery County Economic Development Council how she thought things were going, "I think it's gonna be great! This weather is going to be the best that we've ever had I think. Good crowds are showing up already tonight. You can come down and see see the Clydesdales, stilt walkers, you can see the bands and enjoy the entertainment! The Festival has everything that you can possibly imagine."
«Read the rest of this article»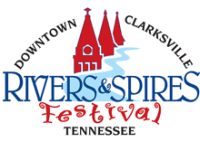 Clarksville, TN – The Rivers and Spires Festival has brought the streets of Historic Downtown Clarksville to life with a maze of family friendly activities, musical acts and one-of-a-kind entertainment for over a decade. This April 24th-26th will be no different, and it will be bigger and better than ever.
This annual, must-attend event has so much music and free fun packed into the three days that it is mind blowing that it costs absolutely nothing for you and your family to get in.
«Read the rest of this article»
Clarksville, TN – The Clarksville Christmas Parade will be bigger and better this year, because joining the local festivities will be the famous Budweiser Clydesdales.
Charles Hand and Budweiser of Clarksville arranged for the visit to Clarksville, and there will be several opportunities for the public to view the magnificent horses.
«Read the rest of this article»


The weekly Clarksville Parks and Recreation Department Recreation Report provides Clarksvillians with a glimpse at the activities and events that are available from the Parks and Recreation Department for them to enjoy together as a family. This weeks highlights include:
The Concert in the Park with the 101st Army Rock Band
Hershey Track and Field Competition News
Punt Pass and Kick
Downtown Market
Iconic Clydesdales to visit Downtown Clarksville
Community Center Hours
«Read the rest of this article»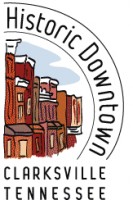 The famous Budweiser Clydesdales will soon visit Downtown Clarksville.  The horses, best known as the "gentle giants" who pull the well-known red wagon, will be on Strawberry Alley Thursday, August 13.
At 4p.m. the horses will take their places on Strawberry Alley followed by visits to the downtown eateries to deliver beer to the restaurateurs.  After distributing product to the restaurants, the Clydesdales will remain hitched to the wagon on Strawberry Alley until 7p.m. for spectators to visit and take pictures with.
«Read the rest of this article»