The weekly Clarksville Parks and Recreation Department Recreation Report provides Clarksvillians with a glimpse at the activities and events that are available from the Parks and Recreation Department for them to enjoy together as a family. This weeks highlights include:
The Concert in the Park with the 101st Army Rock Band
Hershey Track and Field Competition News
Punt Pass and Kick
Downtown Market
Iconic Clydesdales to visit Downtown Clarksville
Community Center Hours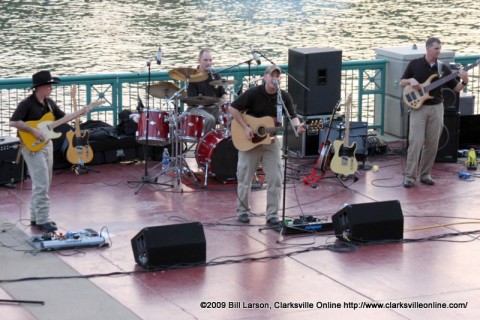 The Concert in the Park with the 101st Army Rock Band
The August Concert in the Park featured the distinguished and talented 101st Airborne Division Rock Band along with the talented dancers from Natalie's Dance Network.
Hershey Track and Field Competition News
I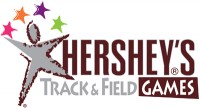 n recent weeks, Parks and Recreation has reported on some of Clarksville's outstanding young athletes who competed in the Hershey Track and Field competition.  Several advanced from the local level onto the regional competition.  One young lady Bethany Rich made it all the way to the national competition where she competed with other young athletes from all over the United States in the Standing Long Jump competition.  Bethany placed 4th in the event landing the jump at 7 feet 4 inches.
Congratulations to Bethany.  We are proud to have her representing the young athletes of Clarksville.
The local Hershey Track and Field competition is hosted each year by the Clarksville Parks and Recreation Department in the spring.
Punt Pass and Kick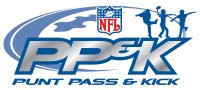 Young athletes in Clarksville need not wait until spring to showcase their athletic abilities.  Parks and Recreation is hosting its annual Punt, Pass and Kick competition Saturday, August 22 at Kenwood High School at 10a.m.
Youth ages 8-15 may participate for free in this NFL sponsored competition.  Kids can compete with others in areas of punting, passing and kicking a football.  Winners receive ribbons, official NFL certificates and have the opportunity to advance to the sectional competition.
Registration forms are available at the Parks and Recreation office, and at any of the three community centers or online at www.cityofclarksville.com
Upcoming Downtown Market
Every Saturday, Public Square is abuzz with Downtown Market vendors and patrons.  This coming weekend should be no different.  Many of your favorite vendors and a few new ones (who are soon to become favorites too) will be at the market.
Fresh produce including tomatoes, squash, watermelon, sweet corn and potatoes will be available.  Many other items will be for sale at the market, as well.  Granola, low fat baked goods, stained glass, jewelry, fried pies, wood works, candles and flowers are just some of the things you will find at the market.
The guest vendor at the Downtown Market will be Austin Peay State University's Center of Excellence for the Creative Arts, as well as, the university's Athletics Department.  They will have information on happenings at Austin Peay this fall.
Iconic Clydesdales to visit Downtown Clarksville
Be sure to join us on Strawberry Alley Thursday night for a visit with the famous Budweiser Clydesdales.  The Clydesdales will take their places at 4p.m. on Franklin Street.  Shortly after, the horses will pull the well-known red wagon around the downtown area and distribute products to the local restaurants and pubs.  After their trip around downtown, they will return to Franklin Street until 7p.m. for everyone to see and take pictures with.
Local favorite band The Beagles will provide live entertainment for the crowd at 6:30p.m.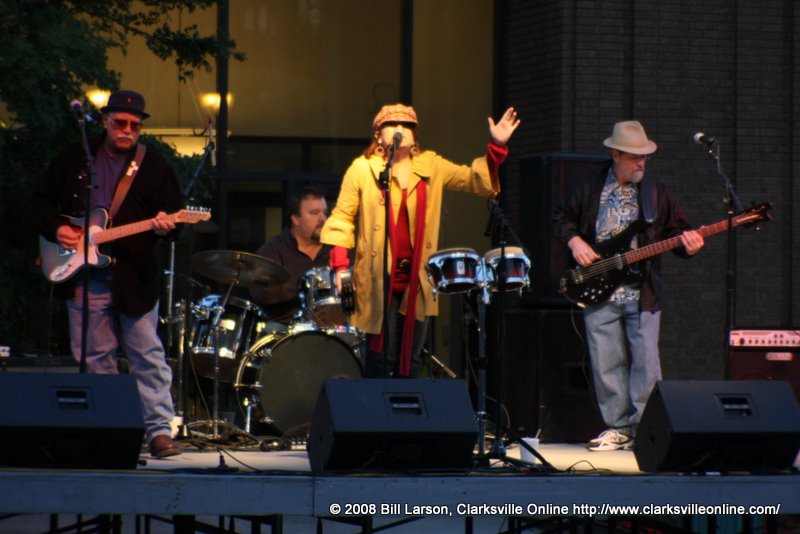 Community Center Hours
Please do not forget our new community center hours for fall. Community centers will be open tomorrow from noon-7p.m. since school will be out.  Regular fall hours will resume Tuesday.  For community center contact information and details of activities at the centers, visit www.cityofclarksville.com/parksandrec.
Monday – 7am-8am; 11am-9pm
Tuesday – 7am-8am; 11am-9pm
Wednesday – 7am-8am; 3pm-9pm
Thursday – 7am-8am; 11am-8pm
Friday – 7am-8am; 3pm-6pm
Saturday – 11am-3pm
Sunday – Closed
Crow Center
Monday – 9am-9pm
Tuesday – 2pm-9pm
Wednesday – 9am-9pm
Thursday – 2pm-9pm
Friday – 10am-6pm
Saturday – 9am-1pm
Sunday – Closed
Kleeman Center
Monday – 10am-8pm
Tuesday – 10am-8pm
Wednesday – 1pm-8pm
Thursday – 10am-8pm
Friday – 1pm-6pm
Saturday – 9am-3pm
Sunday – Closed