Topic: Comets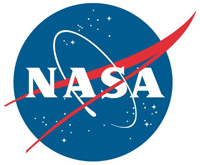 Pasadena, CA – When NASA's OSIRIS-REx spacecraft arrived at asteroid (101955) Bennu, mission scientists knew that their spacecraft was orbiting something special. Not only was the boulder-strewn asteroid shaped like a rough diamond, its surface was crackling with activity, shedding small pieces of rock into space.
Now, after more than a year and a half up close with Bennu, they're starting to better understand these dynamic particle-ejection events.
«Read the rest of this article»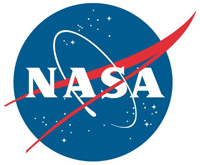 Pasadena, CA – NASA says a comet visiting from the most distant parts of our solar system is putting on a spectacular nighttime display. Named Comet C/2020 F3 NEOWISE, the comet made its once-in-our-lifetimes close approach to the Sun on July 3rd, 2020, and will cross outside Earth's orbit on its way back to the outer parts of the solar system by mid-August.
The comet cruised just inside Mercury's orbit on July 3rd. This very close passage by the Sun is cooking the comet's outermost layers, causing gas and dust to erupt off the icy surface and creating a large tail of debris. And yet the comet has managed to survive this intense roasting.
«Read the rest of this article»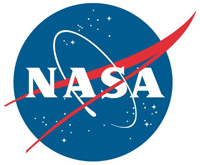 Pasadena, CA – Five days before NASA's Spitzer Space Telescope ended its mission on January 30th, 2020, scientists used the spacecraft's infrared camera to take multiple images of a region known as the California Nebula – a fitting target considering the mission's management and science operations were both based in Southern California at NASA's Jet Propulsion Laboratory and Caltech.
This mosaic is made from those images. It is the final mosaic image taken by Spitzer and one of hundreds the spacecraft captured throughout its lifetime.
«Read the rest of this article»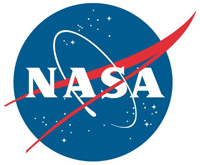 Washington, D.C. – NASA's Spitzer Space Telescope's mission has come to an end after more than 16 years studying the universe in infrared light, revealing new wonders in our solar system, our galaxy and beyond.
Mission engineers confirmed at about 2:30pm PT (4:30pm CT) Thursday the spacecraft was placed in safe mode, ceasing all science operations. After the decommissioning was confirmed, Spitzer Project Manager Joseph Hunt declared the mission had officially ended.
«Read the rest of this article»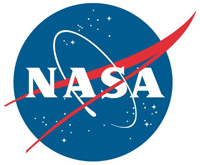 Greenbelt, MD – NASA says LISA Pathfinder, a mission led by ESA (the European Space Agency) that included NASA contributions, successfully demonstrated technologies needed to build a future space-based gravitational wave observatory, a tool for detecting ripples in space-time produced by, among other things, merging black holes.
A team of NASA scientists leveraged LISA Pathfinder's record-setting sensitivity for a different purpose much closer to home — mapping microscopic dust shed by comets and asteroids.
«Read the rest of this article»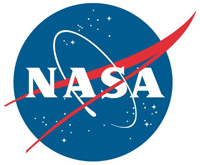 Pasadena, CA – According to NASA, the mystery of why Earth has so much water, allowing our "blue marble" to support an astounding array of life, is clearer with new research into comets.
Comets are like snowballs of rock, dust, ice, and other frozen chemicals that vaporize as they get closer to the Sun, producing the tails seen in images.
A new study reveals that the water in many comets may share a common origin with Earth's oceans, reinforcing the idea that comets played a key role in bringing water to our planet billions of years ago.
«Read the rest of this article»
Written by Lina Tran
NASA's Goddard Space Flight Center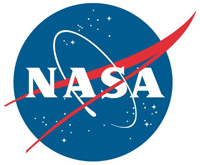 Greenbelt, MD – Just as dust gathers in corners and along bookshelves in our homes, dust piles up in space too. But when the dust settles in the solar system, it's often in rings. Several dust rings circle the Sun. The rings trace the orbits of planets, whose gravity tugs dust into place around the Sun, as it drifts by on its way to the center of the solar system.
The dust consists of crushed-up remains from the formation of the solar system, some 4.6 billion years ago — rubble from asteroid collisions or crumbs from blazing comets.
«Read the rest of this article»
NASA's Goddard Space Flight Center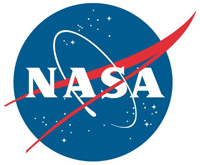 Greenbelt, MD – NASA's Transiting Exoplanet Survey Satellite (TESS) has found three confirmed exoplanets, or worlds beyond our solar system, in its first three months of observations.
The mission's sensitive cameras also captured 100 short-lived changes — most of them likely stellar outbursts — in the same region of the sky. They include six supernova explosions whose brightening light was recorded by TESS even before the outbursts were discovered by ground-based telescopes.
«Read the rest of this article»
NASA's Jet Propulsion Laboratory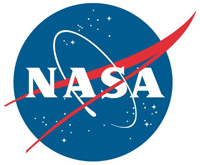 Pasadena, CA – NASA says the entire history of human existence is a tiny blip in our solar system's 4.5-billion-year history. No one was around to see planets forming and undergoing dramatic changes before settling in their present configuration. In order to understand what came before us — before life on Earth and before Earth itself — scientists need to hunt for clues to that mysterious distant past.
Those clues come in the form of asteroids, comets and other small objects. Like detectives sifting through forensic evidence, scientists carefully examine these small bodies for insights about our origins.
«Read the rest of this article»
NASA's Jet Propulsion Laboratory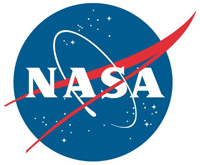 Pasadena, CA – NASA's Center for Near-Earth Object Studies enters Third Decade.
On March 11th, 1998, asteroid astronomers around the world received an ominous message: new observational data on the recently discovered asteroid 1997 XF11 suggested there was a chance that the half-mile-wide (nearly one kilometer) object could hit Earth in 2028.
The message came from the Minor Planet Center, in Cambridge, Massachusetts, the worldwide repository for such observations and initial determination of asteroid orbits. And although it was intended to alert only the very small astronomical community that hunts and tracks asteroids to call for more observations, the news spread quickly.
«Read the rest of this article»