Topic: Consumers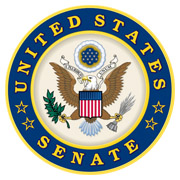 Washington, D.C. – Once upon a time, American consumers adopted new tech without stopping to consider the consequences.
The allure of connectivity outweighed misgivings about surrendering our full names, phone numbers, and strong opinions on national politics to an online void we barely understood. We dismissed the threat of privacy violations because, after all, "they (meaning the corporate behemoth that is Big Tech) would never."
In 2019, we know that they absolutely would, and that they do.
«Read the rest of this article»

Nashville, TN – The Tennessee Department of Commerce and Insurance's Consumer Affairs Division is urging consumers to start the year off with a free review of their credit report.
Gaps in your computer's security, a data breach at a company you patronize, even a failure to properly dispose of private information – all can lead to cases of stolen identities. «Read the rest of this article»

Nashville, TN – Holiday shopping? Make sure gift cards bring you cheer, not tears.
November marks the start of holiday shopping for countless Tennesseans and shoppers everywhere. Here is how consumers can keep gift cards' policies from dumping snow on their holiday season. «Read the rest of this article»
One Death and Serious Brain Injury Reported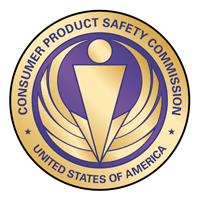 Washington, D.C. – The U.S. Consumer Product Safety Commission (CPSC) and five retailers are announcing a voluntary recall to provide refunds to consumers who own crib tents and play yard tents made by Tots in Mind, Inc.
CPSC is warning parents and caregivers who own these products that infants and toddlers are at risk of serious injury or death due to strangulation and entrapment hazards presented by these products. Tots in Mind recalled the play yard tents in July 2010 and offered a repair kit that is no longer available. The company is no longer in business and has stopped all sales.
CPSC staff urges parents and caregivers to stop using these crib tents and play yard tents immediately. Do not attempt to repair these products. «Read the rest of this article»
Is it time to switch banks? Consumer Reports offers tips on what to expect.

Yonkers, NY – Consumers who say they're furious at behemoth banks for their lending practices, fees, account requirements and various other reasons, can get ready to vent some more, says Consumer Reports latest cover story investigation. «Read the rest of this article»
Consumer sentiment hits positive territory as financial difficulties show sharp decline

Yonkers, NY – Despite international unrest and escalating energy prices, the March Consumer Reports Index reveals its most positive results in two years. A major decline in consumer financial troubles and positive sentiment provide some encouraging news for the American Consumer.
Consumers have seen real improvements in their economic life in the past month. The Consumer Sentiment Index has broken into positive territory at 50.3, which is up from 48.7 a month ago. This is the first time sentiment has been in positive territory since it was first measured in October 2008. «Read the rest of this article»
Consumers face more financial troubles as economy sheds more jobs than it creates

Yonkers, NY – Consumers have a guarded outlook of the coming months as stress levels rise, employment remains flat and financial difficulties increase according to the Consumer Reports Index for February. 
The Consumer Reports Trouble Tracker Index has again climbed for the third straight month (58.7), revealing increasing financial difficulty for consumers. The Trouble Tracker index, which tracks the depth and breadth of financial difficulties among households, has climbed up from 54.2 last month and from 53.4 one year ago.
The gains in retail activity coupled with increased financial difficulty may lead to a credit crunch for some consumers, especially as missing payments on major bills (9.7%) or missing a mortgage payment (3.2%) are up when compared to a year ago. Also, compared to last month, the number of consumers facing negative changes to their credit card terms (e.g., interest rates, penalty fees, credit limit) was up. «Read the rest of this article»
Actual retail spending for December modestly higher than last season; new cars see a boost

Yonkers, NY – Consumers report they are more optimistic, with sentiment numbers climbing to their highest level in more than two years, while Americans claims to be facing fewer financial difficulties than they did one year ago, according to the Consumer Reports Index for January. 
The Consumer Reports Sentiment Index (48.7) is up from the prior month (45.1), from one year ago (44.1), and is at its highest level recorded since October 2008.
"Some of the rise can be attributed to the seasonal January jump, but not all of it. Overall, consumers are feeling better about their financial situation and hopefully this will translate into increased economic engagement in 2011 if this trend continues," said Ed Farrell, a director of the Consumer Reports National Research Center.  «Read the rest of this article»
Millions seek trustworthy information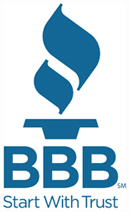 Nashville, TN – Who do you turn to when deciding which roofer to hire, what car dealership to trust, or which heating and air conditioning firm you will allow into your home? In 2010, consumers from all over the world, including the U.S., Canada, India, United Kingdom, China, the Philippines, and more, asked the Better Business Bureau of Middle Tennessee which businesses they could trust. In fact, BBB provided over 2.4 million instances of service this year alone!
Let's take a closer look at the number of times BBB was able to make an impact on the Middle Tennessee and Southern Kentucky communities in 2010. «Read the rest of this article»