Topic: Corporations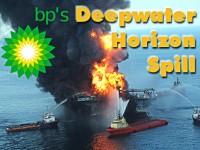 Excusing British Petroleum for a gulf oil spill by saying "sometimes accidents happen" is like a kid blaming gravity for the broken jar of pickles he dropped to the floor.
Kentucky Republicans last week nominated a US Senate candidate who wants to dismiss BP's responsibility in the Gulf oil disaster as an accident. He was critical of Interior Secretary Ken Salazar's comment that the government's job was to keep "the boot on the neck of British Petroleum."
I also take issue with the placement of the boot of government against BP. I strongly believe the boot should be repeatedly, swiftly and forcefully applied to another part of the anatomy – specifically with the intent of inflicting harm.



«Read the rest of this article»

I tend to ignore voting on issues where I receive proxy materials in the mail for my 401k retirement accounts. However, Fidelity Investments has a proposal pending to prohibit fund managers from investing in companies contributing to genocide, or crimes against humanity. Obviously, I am not in favor of contributing to genocide in Sudan, or any place else.
This is valiant attempt by some shareholders to influence a huge corporation's policies. This is not a theoretical proposal, you see Fidelity was one of the largest holders of PetroChina, which through its parent company, the China National Petroleum Company, is providing funding that the Sudanese government uses to conduct its genocide in Darfur.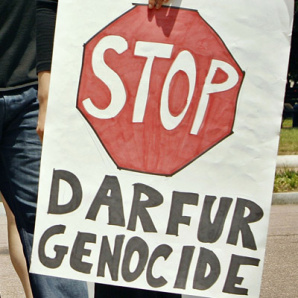 «Read the rest of this article»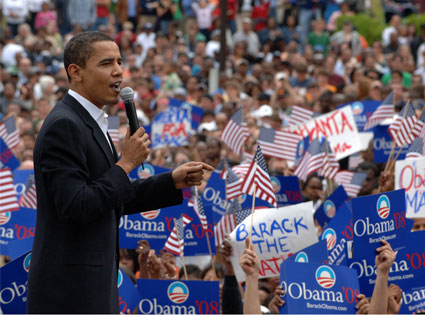 Barack Obama has me fired up. If you are still not a Obama believer, consider the following. To date Obama has won 30 of 44 primary races and caucuses has raised the most money of any candidate in the history of the primaries. The ability to out raise his competition alone is a great feat considering most of the 1.5 million individual donations have come from ordinary everyday citizens and since the Obama campaign has a strict rule of not accepting money from big business or corporations.
The power of this campaign however rest in his ability to use technology to attract younger and otherwise disinterested voters. When you visit his website, you can't help but to notice how it grabs you and invites you to explore the various options. How it allows you to become directly involved in the campaign. Everything about this campaign empowers you and helps you feel like "Yes we can" make a change! People are catching Obama fever and his opponents can't seem to find any way to stop it. «Read the rest of this article»

Rap music is the most popular music in the world, influencing every aspect of American life. Starting out as an instrument of outlet in the poor urban areas of America, rap music has risen to the height of nation and international acclaim. Rap's influence embodies our everyday lives in the form of TV, sports, education, religion, engineering, the clothing we wear, and is recorded in more than 500 languages around the world.
So why is this form of musical expression suddenly under attack by some of the same people who profit from it?
Let's take gangster rap, for instance. Some people believe that gangster rappers control the distribution and air play of their music and videos, but that is not true. «Read the rest of this article»

The rise of free trade, globalization, and outsourcing are affecting the daily lives of millions of Americans. This short film is a humorous introduction to the people on the other end. In a world where technology can be your best ally or your worst enemy. Help is just a single call away.  A call to the Call Center! 
A video used to be embedded here but the service that it was hosted on has shut down.
If you like this film you can visit the filmmakers web site, buy a copy of the DVD, or just make a donation.
Needed: Blacks, Hispanics, disabled, deaf, low-income and the elderly to support the telecoms' positions on anti-consumer FCC rulings and legislation.

DEFINITIONS:
Astroturf—An organization set up by a large corporation or corporations to put forward the corporate agenda but to look like an authentic 'grass-roots' group.
Co-opted—An authentic group that is given funding by a large corporation or corporations, where the group lobbies for corporate initiatives even if they are contrary to the needs of its members.
Skunkworks—A well coordinated campaign funded by large corporations (or industries) that incorporates Astroturf and co-opted groups, research think tanks, PR firms, lobbying firms, state and federal politicians to put forward the corporate agenda on a specific topic.
Over the last few weeks numerous groups have been lobbying and hyping the corporate position of AT&T and Verizon for relaxed cable franchise requirements or to stop any net neutrality legislation. «Read the rest of this article»
This is the new documentary from Robert Greenwald. It's about the Iraq war, the corporations which profited off of it, the average people who paid the price for their profits, and so much more. If you like the film make sure that you go out and buy a copy it's only $12.50. I have already purchased mine!

A video used to be embedded here but the service that it was hosted on has shut down.
«Read the rest of this article»