Topic: COVID-19 Tests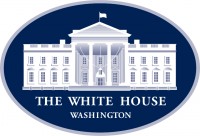 Washington, D.C. – As part of his National Strategy for the COVID-19 Cornavirus Response and Pandemic Preparedness, President Biden has announced a series of new actions to expand COVID-19 Coronavirus testing, improve the availability of tests, and better prepare for the threat of variants.
As the Administration is working around the clock to vaccinate the population, we need to continue to do what we know works to protect public health: universal masking, physical distancing, and robust testing. These down payments will serve as a bridge to comprehensive testing investments in the American Rescue Plan.
«Read the rest of this article»
Tennessee (2-4) at Auburn (4-2)
Saturday, November 21st, 2020 | 6:00pm CT
Auburn, AL | Jordan-Hare Stadium | TV: ESPN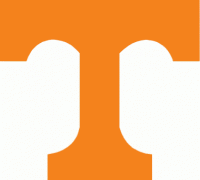 Knoxville, TN – After an unexpected open week, the Tennessee football team will be back in action this Saturday night with a primetime showdown On the Plains against No. 23/21 Auburn.
The Vols will look to earn their second win at Auburn in the past three seasons after upsetting the 21st ranked Tigers at Jordan-Hare Stadium back in 2018, giving Jeremy Pruitt his first signature win as UT's head coach.
Saturday's game will be broadcast at 6:00pm CT on ESPN with Joe Tessitore (PxP), Greg McElroy (analyst) and Allison Williams (sideline) calling the action.
«Read the rest of this article»

Clarksville, TN – Lobbies at Clarksville Police Department offices will reopen to the public on Monday, October 26th, 2020 after being closed earlier this month because of several positive COVID-19 tests among administrative staff.
CPD office lobbies will now be open from 8:00am to 4:30pm Monday-Friday. The lobby at Police Headquarters, 135 Commerce Street, has a visitor occupancy limit of six persons. Precinct offices at 1584 Vista Lane and 211 Cunningham Lane are smaller, so they have a visitor occupancy limit of two persons.
«Read the rest of this article»

Clarksville, TN – After several positive tests for COVID-19 Coronavirus among departmental staff, Clarksville Police have closed public access to lobbies at the department's headquarters and precincts.
Effective Wednesday, October 7th, 2020, lobbies at Clarksville Police Headquarters at 135 Commerce Street; District 1 Precinct at 211 Cunningham Lane; and District 3 Precinct at 1584 Vista Lane will be closed to the public until at least October 26th.
«Read the rest of this article»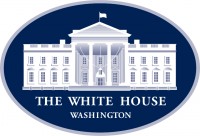 Washington, D.C. – America has already conducted far more Coronavirus tests than any other nation on Earth—more than the entire European Union and more than all of Latin America combined.

Now, President Donald Trump has announced that his Administration will distribute 150 million rapid, point-of-care Coronavirus tests in the coming weeks. This action will more than double the total number of tests already performed in the United States.
«Read the rest of this article»
Will Build Confidence About Going Back to School and Work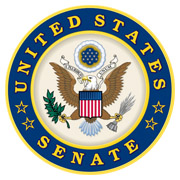 Maryville, TN – United States Senator Lamar Alexander (R-Tenn.) today released the following statement after the Donald Trump Administration announced distribution of the Abbott BinaxNOW rapid COVID-19 tests:
"The Trump Administration announcement that it will send 130,000 new rapid COVID-19 Coronavirus diagnostic tests to Tennessee will build confidence about going back to school, back to work, and out to eat. That number should quickly increase during October and November because the Administration has purchased the entire 150 million initial production of Abbott's new test that gives more reliable results in 15 minutes.
«Read the rest of this article»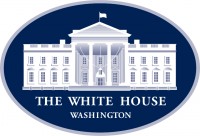 Washington, D.C. – "Over the course of 14 monthly 'blitz operations,' a decidedly unlucky 13% of the Made-in-China packages inspected have contained a type of counterfeit product or other contraband that can defraud, harm, or even kill Americans," write Customs and Border Protection Commissioner Mark Morgan and Assistant to the President Peter Navarro in Fox Business.

"On a daily basis, nearly 90,000 Americans are being assaulted in one form or another through small parcel mail by unscrupulous Made-in-China exporters."
«Read the rest of this article»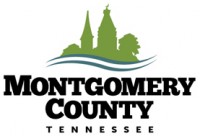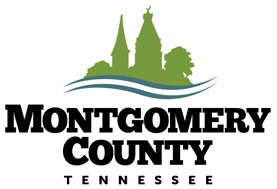 Montgomery County, TN – Montgomery County Mayor Jim Durrett signed Emergency Order #19 today to extend Emergency Order #18, which requires the wearing of face masks by all employees of businesses open to the public in Montgomery County.
On July 3rd, Tennessee Governor Bill Lee issued Executive Order #54 giving authority to county mayors to issue COVID-19 Coronavirus mask requirements. Montgomery County is one of 89 counties in the state of Tennessee that was given this authority.
«Read the rest of this article»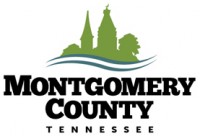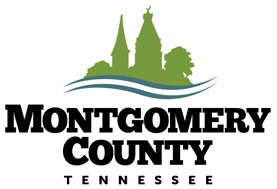 Montgomery County, TN – A Clarksville-Montgomery County COVID-19 Coronavirus dashboard with extensive local COVID-19 Coronavirus related information is now open to the public.
Leaders from Clarksville and Montgomery County have been working with Austin Peay State University (APSU) GIS to develop a user-friendly dashboard that shows COVID-19 Coronavirus related data and resources specific to Clarksville-Montgomery County.
«Read the rest of this article»

Silver Spring, MD – The U.S. Food and Drug Administration (FDA) has announced the following actions taken in its ongoing response effort to the COVID-19 Coronavirus pandemic:
«Read the rest of this article»