Topic: Crye-Leike REALTORS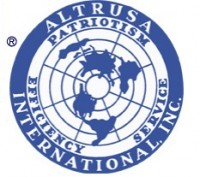 Clarksville, TN – Altrusa International Foundation of Clarksville presents its Seventh Annual Dancing with the Stars show on Saturday March 5th, 2016, 7:00pm at the Austin Peay State University's Music/Mass Communications Building. This year will be an All-Star Reunion Show with 10 former Stars once again returning to the stage!
The event is held as a fund raiser to provide scholarships to non-traditional students. Our goal this year is to present $10,000 in scholarships.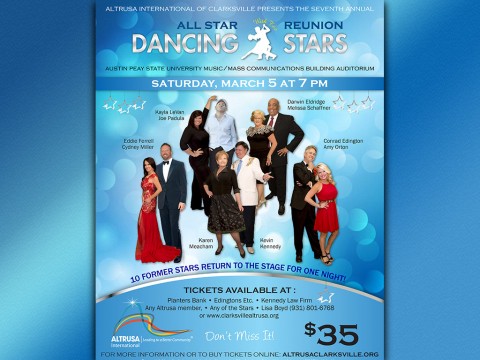 «Read the rest of this article»

Clarksville, TN – Deb Wilson, a broker with 12 years of experience joins Crye-Leike, REALTORS at its Clarksville-St. Bethlehem office. Wilson comes from Platinum Realty and Auction where she was a principle broker.
Wilson has built a career building a business based on exceptional client service and continuous education.
«Read the rest of this article»

Memphis, TN – A house cannot be sold if it cannot be shown.
In 2014, Crye-Leike totaled 183,000 scheduled appointments for showings. Many calls for showings come after business hours and on weekends when many real estate companies are not open.
Crye-Leike's in-house appointment call center is available to schedule appointments seven days a week until 8:00pm on listings. «Read the rest of this article»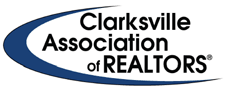 Clarksville, TN – On November 19th, 2014, the Clarksville Association of Realtors held the Annual Realtor Installation and Awards Ceremony at the Clarksville Country Club.
A large collection of agents were on hand to welcome the new slate of officers for their 2015 terms.
«Read the rest of this article»
Crye-Leike remains 5th largest real estate firm according to REAL Trends, Inc.

Nashville, TN – Crye-Leike, REALTORS has been ranked as the nation's 5th largest residential real estate brokerage according to REAL Trends, Inc.
Crye-Leike once again made the REAL Trends 500 list which is an annual research report that identifies the country's largest and most successful residential firms as ranked by closed transaction sides and separately by closed sales volume.
«Read the rest of this article»

Brentwood, TN – For the past 37 years, Crye-Leike Realtors have been proud to assist home buyers and sellers with all of their real estate needs while also taking some time to give back to the communities they serve.
Each year, Crye-Leike holds a fundraising campaign for United Way.
«Read the rest of this article»
Crye-Leike.com was recognized for its superior SEO strategy & high volume of website traffic

Nashville, TN – Crye-Leike, REALTORS website has once again been voted as the best of the best.
Crye-Leike.com recently won two awards from the organization Leading Real Estate Companies Of The World at their annual 2014 meeting held in Las Vegas, NV.
Crye-Leike's website beat 500 other real estate companies from around the globe to win the 'Most Effective SEO Strategy Award' and the 'LeadingRE.com #1 Overall Website Traffic Leader Award.'
«Read the rest of this article»
Crye-Leike's Middle Tennessee agents have been Backpack Heroes for 13 consecutive years

Nashville, TN – Children in the care of Youth Villages throughout Middle Tennessee will be going back to school in style thanks to Crye-Leike Realtors across the mid-state.
For the 13th consecutive year, agents and staff from the company's Middle Tennessee offices went back to school shopping to help prepare children in need for the new school year.
«Read the rest of this article»
Former Math Teacher Has All Of The Right Answers For Her New Real Estate Clients

Clarksville, TN – After 15 years spent helping her math students find all of the right answers, Clarksville Realtor Alison M. Cox is ready to help her buyers and sellers find the right solutions to all of their real estate needs.
Alison recently obtained her real estate license and joined Crye-Leike, REALTORS in its Clarksville, Sango branch office. She was previously a high school math teacher at Rossview High School for the last four years.
"My previous experience as a math teacher will benefit me in numerous ways as an affiliate broker," said Alison. "There is no one more difficult to sell than a math student. If I can help sell math students on listening in class, completing homework and successfully passing Algebra, I think real estate will be a great fit for me." «Read the rest of this article»
Nation's 6th Largest Real Estate Firm Unveils Free Mobile App Which Provides Consumers On The Go With Timely Access To Relevant Real Estate Information

Brentwood, TN – As more consumers take their web access with them 'on the go', Crye-Leike, Realtors is taking notice. The nation's 6th largest real estate firm recently unveiled its new mobile app available for free download.
"As always, Crye-Leike is constantly striving to provide its sales associates with the best technology and tools to service their customers' needs while enabling the customers to collect as much information as possible in a proactive manner," said Gurtej Sodhi, Crye-Leike CIO & Corporate Executive Vice President. "With this in mind, Crye-Leike's IT division has built a powerful mobile app and has released it for availability on the Android, iPhone and iPad platforms." «Read the rest of this article»