Topic: Cyber Security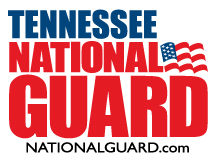 Smyrna, TN – Tennessee National Guard members are participating in a joint cyber security training event at Smyrna's Volunteer Training Site from September 12th-25th, 2020.
Hosted by National Guard Bureau, Cyber Shield 2020 is an annual exercise that brings together more than 540 Army and Air National Guard members across the country, as well as local, state, and federal government agencies. Also involved are industry experts and election and utility officials.
«Read the rest of this article»

Clarksville, TN – CDE Lightband will host its annual Customer Expo on Saturday, September 30th, 2017 at the Wilma Rudolph Event Center from 10:00am to 2:00pm.
This family friendly event is open to the public and not only allows CDE Lightband to share its appreciation for all customers, but also creates an opportunity to celebrate "community" with local organizations, businesses and families.
«Read the rest of this article»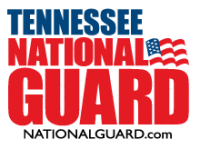 Nashville, TN – This week, Soldiers and Airmen of the Tennessee National Guard are taking part in a statewide exercise focused on cyber threats.
This is part of the annual joint Tennessee Maneuvers (TNMAN) exercise, working with the Tennessee Emergency Management Agency, Tennessee State Guard, and various other state agencies taking place June and July.
"TNMAN exercises one of the three key focus areas of the National Guard – Domestic Operations," said Lt. Col. Jeffrey Brown, G3 Directorate of Military Support, Tennessee Army National Guard.
«Read the rest of this article»

Clarksville, TN – Forget your cell phone, your tablet or any other mobile device, and try to imagine that you're sitting at a desktop computer for the very first time. How do you use the mouse? What is the "F1" button for on the keyboard? How do you access the Internet?
"Technology has been pervasive in my life since kindergarten, so there's a lot of things about computers that we take for granted," Blake Crozier, an Austin Peay State University computer science student, said. "Things that we intuitively understand have to be taught with sensitivity to many senior citizens."
«Read the rest of this article»
Use common sense, street smarts for cyber security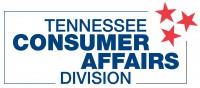 Nashville – Technology tends to make life more convenient. Through the Internet, you can make travel arrangements, modify investment portfolios and secure loans. Products and services from around the globe are only a click away. Unfortunately, the same can be said for hackers and identity thieves.
October is National Cyber Security Awareness Month. Consumers must be vigilant by employing the latest in security technology and by employing the same intuition that is used in the "offline" world.
"Cyber criminals are opportunistic," says Consumer Affairs Director Mary Clement. "They seek out vulnerabilities on computers to send spam and phishing e-mails or try to trick consumers into providing information that allows them to wipe out bank accounts and steal identities." «Read the rest of this article»