Topic: Dark Matter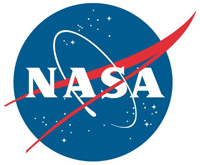 Pasadena, CA – Astronomers using data from NASA and ESA (European Space Agency) telescopes have released a new all-sky map of the outermost region of our galaxy. Known as the galactic halo, this area lies outside the swirling spiral arms that form the Milky Way's recognizable central disk and is sparsely populated with stars.
Though the halo may appear mostly empty, it is also predicted to contain a massive reservoir of dark matter, a mysterious and invisible substance thought to make up the bulk of all the mass in the universe.
«Read the rest of this article»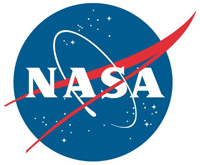 Greenbelt, MD – In 2018 an international team of researchers using the NASA/ESA Hubble Space Telescope and several other observatories uncovered, for the first time, a galaxy in our cosmic neighborhood that is missing most of its dark matter.
This discovery of the galaxy NGC 1052-DF2 was a surprise to astronomers, as it was understood that dark matter is a key constituent in current models of galaxy formation and evolution.
«Read the rest of this article»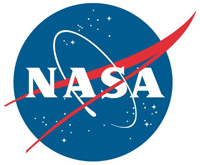 Greenbelt, MD – NASA reports that Astronomers have discovered that there may be a missing ingredient in our cosmic recipe of how dark matter behaves.
They have uncovered a discrepancy between the theoretical models of how dark matter should be distributed in galaxy clusters, and observations of dark matter's grip on clusters.
Dark matter does not emit, absorb, or reflect light. Its presence is only known through its gravitational pull on visible matter in space. Therefore, dark matter remains as elusive as Alice in Wonderland's Cheshire Cat – where you only see its grin (in the form of gravity) but not the animal itself.
«Read the rest of this article»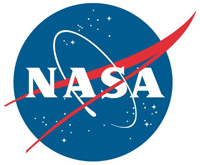 Greenbelt, MD – NASA says the behavior of one of nature's humblest creatures is helping astronomers probe the largest structures in the universe.
The single-cell organism, known as slime mold (Physarum polycephalum), builds complex filamentary networks in search of food, finding near-optimal pathways to connect different locations. In shaping the universe, gravity builds a vast cobweb structure of filaments tying galaxies and clusters of galaxies together along faint bridges hundreds of millions of light-years long.
«Read the rest of this article»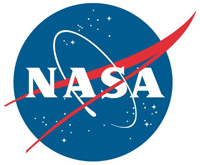 Pasadena, CA – Using NASA's Hubble Space Telescope and a new observing technique, astronomers have found that dark matter forms much smaller clumps than previously known. This result confirms one of the fundamental predictions of the widely accepted "cold dark matter" theory.
All galaxies, according to this theory, form and are embedded within clouds of dark matter. Dark matter itself consists of slow-moving, or "cold," particles that come together to form structures ranging from hundreds of thousands of times the mass of the Milky Way galaxy to clumps no more massive than the heft of a commercial airplane. (In this context, "cold" refers to the particles' speed.)
«Read the rest of this article»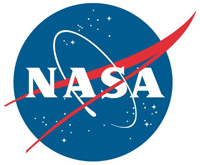 Pasadena, CA – NASA says the European Space Agency's Euclid mission, set to launch in 2022, will investigate two of the biggest mysteries in modern astronomy: dark matter and dark energy. A team of NASA engineers recently delivered critical hardware for one of the instruments that will fly on Euclid and probe these cosmic puzzles.
Based at NASA's Jet Propulsion Laboratory in Pasadena, California, and the Goddard Space Flight Center in Greenbelt, Maryland, the engineers designed, fabricated and tested 20 pieces of sensor-chip electronics (SCEs) hardware for Euclid (16 for the flight instrument and four backups).
«Read the rest of this article»
Space Telescope Science Institute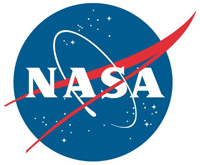 Baltimore, MD – Using the power and synergy of two space telescopes, NASA says astronomers have made the most precise measurement to date of the universe's expansion rate.
The results further fuel the mismatch between measurements for the expansion rate of the nearby universe, and those of the distant, primeval universe — before stars and galaxies even existed.
This so-called "tension" implies that there could be new physics underlying the foundations of the universe. Possibilities include the interaction strength of dark matter, dark energy being even more exotic than previously thought, or an unknown new particle in the tapestry of space.
«Read the rest of this article»
Space Telescope Science Institute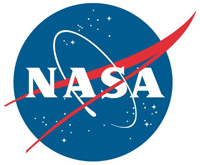 Baltimore, MD – More than halfway across the universe, an enormous blue star nicknamed Icarus is the farthest individual star ever seen. Normally, it would be much too faint to view, even with the world's largest telescopes.
But through a quirk of nature that tremendously amplifies the star's feeble glow, astronomers using NASA's Hubble Space Telescope were able to pinpoint this faraway star and set a new distance record. They also used Icarus to test one theory of dark matter, and to probe the make-up of a foreground galaxy cluster.
«Read the rest of this article»
Written by Molly Porter
NASA Marshall Space Flight Center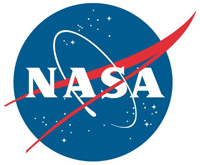 Huntsville, AL – An innovative interpretation of X-ray data from a cluster of galaxies could help scientists fulfill a quest they have been on for decades: determining the nature of dark matter.
The finding involves a new explanation for a set of results made with NASA's Chandra X-ray Observatory, ESA's XMM-Newton and Hitomi, a Japanese-led X-ray telescope. If confirmed with future observations, this may represent a major step forward in understanding the nature of the mysterious, invisible substance that makes up about 85% of matter in the universe.
«Read the rest of this article»
Written by Andrew Good
NASA's Jet Propulsion Laboratory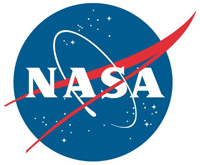 Pasadena, CA – This summer, an ice chest-sized box will fly to the International Space Station, where it will create the coolest spot in the universe.
Inside that box, lasers, a vacuum chamber and an electromagnetic "knife" will be used to cancel out the energy of gas particles, slowing them until they're almost motionless. This suite of instruments is called the Cold Atom Laboratory (CAL), and was developed by NASA's Jet Propulsion Laboratory in Pasadena, California. CAL is in the final stages of assembly at JPL, ahead of a ride to space this August on SpaceX CRS-12.
Its instruments are designed to freeze gas atoms to a mere billionth of a degree above absolute zero. That's more than 100 million times colder than the depths of space.
«Read the rest of this article»