Topic: Dave Loos Jr
APSU Sports Information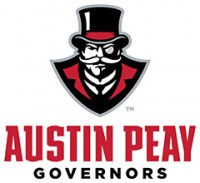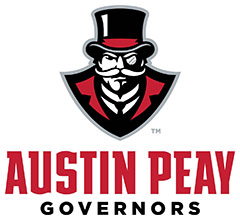 Nashville, TN – Friday morning, June 1st, 2018, former Austin Peay State University (APSU) Men's Basketball head coach Dave Loos strode to the podium to accept yet another enshrinement, this time into the Ohio Valley Conference Hall of Fame.
"I hope I grew as a coach through the years," Loos said. "You have coaches who win at all costs, and you have coaches who are transforming lives, not only coaching the X's and O's but mentoring student-athletes. I think that's what's going on in the OVC, and I appreciate that and I was proud to be a part of that and I would simply tell you to keep up the good work."
«Read the rest of this article»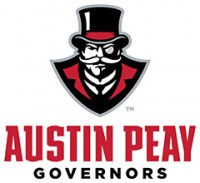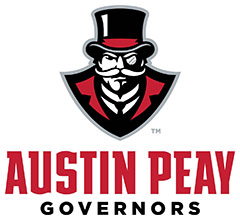 Clarksville, TN – On Saturday the community gathered on Austin Peay State University to attend the ceremonies opening the brand new APSU Governors Football Stadium. The new world-class facility replaces a 68 year old stadium originally built in 1946 as the Clarksville Municipal Stadium.
The new stadium cost $19 million, and has four levels, with most of the offices and dressing rooms, as well as a training room, on the first floor. On the second floor, there will be meeting rooms and an additional weight room. Fans on levels 3 and 4 will find the amenities of club seating and skyboxes – new features to the stadium. The skyboxes are tiered stadium-type seating with up to 22 seats per viewing room. In addition, each skybox has a bar with locations for bar stools, tables and chairs to seat four to six people.
«Read the rest of this article»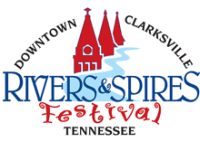 Clarksville, TN – The final day of the 2013 Rivers and Spires Festival began with absolutely glorious weather. The sun was shining and the sky was that special shade of blue you get after a spring storm. The crowds started showing up even before the 10:00am official opening time.
Dave Loos, Jr. from WJZM 1400 AM was on hand broadcasting Live from the Bill Roberts Thunder Road Automotive and Marine booth just down from the Roxy Regional Theatre. He spent the morning interviewing festival organizers and some of the sponsors.
«Read the rest of this article»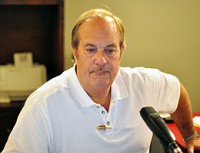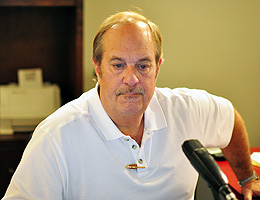 That day I had been planning and hoping for;  That day I could finally say "I don't have to do this anymore." That day came yesterday as the new ownership of WJZM radio decided it was time we "part ways."  I was relieved.   I thought the meeting was for something more serious.
First and foremost, I want to thank Mike Parchman, Dave Loos Jr and Greg Walker for buying my radio station. I had been ready to leave a couple of years ago, with no prospects in sight. They really did me a huge favor by making me an enormous offer that I couldn't refuse.
«Read the rest of this article»
Clarksville, TN – Local sports talk host Greg Walker is moving his legendary talk show to another radio station in 2012.  Since signing on at WJZM in 1980, Greg's twice per week "Sports-Talk" has been a local mainstay on local radio, but will make the move to Waverly Tennessee's WVRY in 2012.
After negotiations fell through on a purchase of WJZM by Greg and his broadcast partner, Dave Loos Jr, they turned their attention to WVRY. «Read the rest of this article»