APSU Sports Information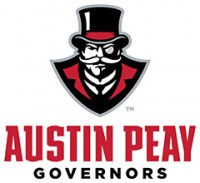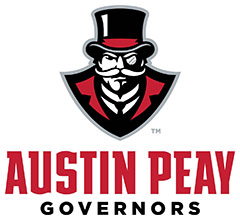 Nashville, TN – Friday morning, June 1st, 2018, former Austin Peay State University (APSU) Men's Basketball head coach Dave Loos strode to the podium to accept yet another enshrinement, this time into the Ohio Valley Conference Hall of Fame.
"I hope I grew as a coach through the years," Loos said. "You have coaches who win at all costs, and you have coaches who are transforming lives, not only coaching the X's and O's but mentoring student-athletes. I think that's what's going on in the OVC, and I appreciate that and I was proud to be a part of that and I would simply tell you to keep up the good work."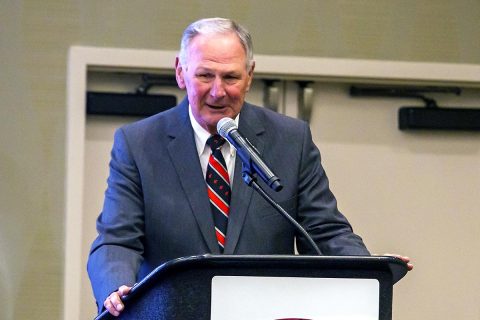 Introduced by his son Dave Loos, Jr., the longtime head coach regaled the crowd with stories from his career. He was enshrined in front of former players such as Trenton Hassell and Charles "Bubba" Wells and Austin Peay luminaries such as University President Dr. Alisa White, President Emeritus Dr. Sherry Hoppe and United States Congressman Dr. Phil Roe.
The credentials for "The Dean of Ohio Valley Conference Coaches" are unparalleled. Not only has he all but put the league wins record out of reach—amassing 421 wins during his time in the OVC—and not only is he the only five-time Coach of the Year award winner in league history, the last of his four OVC Tournament championships in 2016 equaled the legendary E.A. Diddle for most in league history.
In 2017, he carved out his last slice of history with his 500th career victory as a collegiate head coach, becoming just the 97th coach with at least 10 years Division I experience to reach that milestone.
This marks Loos' sixth induction into a Hall of Fame—in addition to the OVC Hall of Fame, he resides in perpetuity in the St. Louis Amateur Baseball, University of Memphis M-Club, Missouri Basketball Coaches, Austin Peay and Christian Brothers University.
Loos is the 47th coach to go into the league's Hall of Fame and the 14th with experience as an administrator as well—he pulled double-duty as Austin Peay's head men's basketball coach and athletics director for 16 years, helping add women's soccer, resurrecting women's golf and scholarship football and hanging OVC Academic Banners in 2002-03 and 2008-09.
This is the third year in a row that a member of the Austin Peay extended family gained induction into the OVC Hall of Fame—in 2016, the late Dr. Gaines Hunt was inducted, with Hoppe following a year later. Overall, Loos is the 10th individual with Austin Peay ties inducted into the OVC Hall of Fame since its inception in 1977.
Loos was enshrined alongside Dr. Wayne Andrews, former Morehead State President and two-time Chair of the OVC Board of Presidents.