Topic: Deliverance Outreach Temple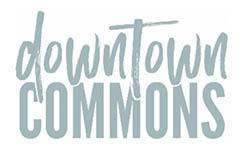 Montgomery County, TN – The Downtown Commons Holiday Ice Rink is currently open Monday through Friday at 5:00pm, Saturday at 11:00am, and Sunday at 2:00pm. Each night the last skate session starts at 8:00pm.
Reservations are not required but are recommended for groups larger than ten during evening sessions. Private Ice Sessions are also available by reservation.
«Read the rest of this article»

Clarksville, TN – The Clarksville Police Department is teaming up with the Priceless Jewels Academy to provide a FREE Child Passenger Safety Seat Check, Monday July 17th, 2017 from 5:30pm-8:30pm at Deliverance Out-Reach Temple parking lot, 851 Garrettsburg Road, Clarksville, Tennessee.
Any questions, please contact Officer McCraw, 931.648.0656, ext 5632.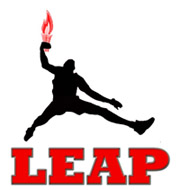 Clarksville, TN – Saturday, January 31st, 2015 marked the 2nd Annual LEAP Gala Celebrating Youth Development at the Emmanuel Family Life Center. Clarksville  Mayor Kim McMillan issued a proclamation with was delivered by City Councilwoman Wanda Smith designating January 31st Youth Development Day and urging those is the Clarksville community to take time on this day to acknowledge the work of the LEAP Organization in making a positive impact on youth in our community.
The Gala opened with a string musical ensemble by the Brio Strings as guests were greeted, seated, and served by youth and mentors. Other entertainment included performances by West Creek High School Step Team, the Distinguished Steppers Unlimited, Mercedes Johnson singing "Confidence" by Tasha Cobb, and a Youth Fashion Show organized by Sharon Edwards featuring fashions from local designers ELO.
«Read the rest of this article»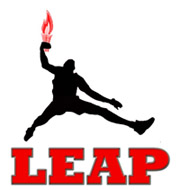 Clarksville, TN – On a crisp October Saturday LEAP organization in collaboration with the Clarksville Housing Authority hosted a Block Party in Lincoln Homes. Laughter could be heard as you approached the block party. It was coming from dozens and dozens of children enjoying free hot dogs, popcorn, and ice cream as well as playing games, jumping in the inflatables provided by A Jump'n Good Time, and live music from DJ Greedy.
LEAP Site Lead Dorlisha White spearheaded the event with the help of Martha Witherspoon of the Housing Authority.
«Read the rest of this article»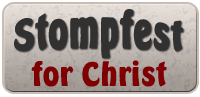 Clarksville, TN – It's back! Stompfest for christ! Clarksville and the surrounding areas are welcome to come out and enjoy live music and entertainment on Saturday September the 28th at the APSU Clement Auditorium.
Several churches will use their God given talents to lift up the name of Jesus through various means of entertainment.
«Read the rest of this article»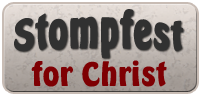 Clarksville, TN – On Saturday November 10th, Step Teams, Praise Dancers and Mime Groups will come together at the 11th annual Stompfest For Christ and raise the rafters at the Austin Peay State University Clement Auditorium.
«Read the rest of this article»

Clarksville, TN – On Saturday Hilldale Baptist Church played host to third annual Unity Day celebration. The goal of Unity Day is to build a stronger community by recognizing and joining together religious, governmental and business leaders in fellowship.
Unity Day was founded by Treva Gordon, the owner and publisher of the Convenient Shopper Magazine. "I was watching an awards show on television and I was so inspired by the way they honored the pop star's and the rap artists. It was wonderful; they had the gift bags, bling bling, the limos, and everything that went with it. That was awesome!" she said to herself.
«Read the rest of this article»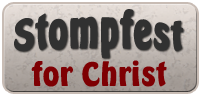 Clarksville, TN – Remnant of Faith is hosting their 10th annual Stompfest for Christ! Stompfest weekend is June 17th and 18th. Friday June 17th is "Holy Hip Hop Night. Several artists from Nashville, TN, Clarksville, TN,  and Hopkinsville, KY will perform some of their popular contemporary Gospel songs. J-Rad, an upcoming signed artist, will be featured.
Other artists include Polo, Divine Purpose, John Keith, G'Man, Toney Dabney, Demontrey Ewing, Donte Mishawn, Anthony Whitlock, Antonio French, and Little G. Treva Gordon will be performing her single "Devil U's a Lie!" These are some talented singers and lyricists and some of the songs are rising up the Gospel charts. «Read the rest of this article»

Clarksville, TN – Join with Clarksville Area Churches for a Celebration of our Unity at 1st Assembly of God Church on June 4th 2011 from 6:00pm to 8:30pm. Last year Gospel Music Legend Ambassador Dr. Bobby Jones was honored along with several local pastors and non-profit organizations each of whom who strive to positively impact the Clarksville community. Hosts Yolanda Stewart and Kevin Kennedy will return as the hosts for the 2011 Celebration of Unity Day that will be held at 1st Assembly of God Church located at 1186 Fort Campbell Blvd. «Read the rest of this article»
The joy of cooking starts early with Kids in the Kitchen. We all know that kids love to cook and eat.  With Kids in the Kitchen children are taught how to cook tasty, delicious, and healthy food. The program provides hands on cooking classes for youngsters 8-12 years old. The program is part of a free five week series planned for children residing in Lincoln Homes. The class sizes are limited to 12 children, so register soon!
All classes will be held in the Lincoln Homes Community Center on June 27th, July 6th, 13th, 20th, and 27th from 10:00a.m.-12:00p.m. «Read the rest of this article»