Topic: Desiree Dolan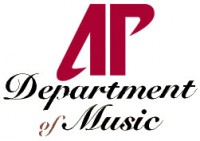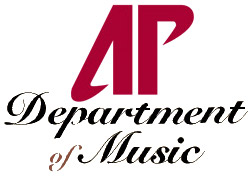 Clarksville, TN – "If I have to describe in one word what's going to be going on with this concert," Dr. David Steinquest said, leaning forward and rubbing his hands, "it would be 'magic.'"
He lifted his eyebrows as he spoke, as if the word itself contained supernatural properties. It's the type of showmanship one comes to expect from the Austin Peay State University professor of music, especially at this time of year.
Every October for the last 26 years, Steinquest has hosted the APSU Percussion Ensemble's Halloween Concert – an enormously popular performance that blends music with the mayhem of the season. This year's concert will consist of two performances at 6:00pm and 8:00pm on October 28th in the APSU Music/Mass Communication Concert Hall.
«Read the rest of this article»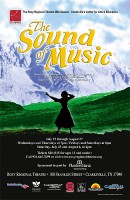 Clarksville, TN – The Roxy Regional Theatre is currently staging a production of the Rodgers and Hammerstein classic Sound of Music. This is a well known and much loved musical that pretty much everyone in the world has seen at least once. This meant that the Roxy really had to get it right with their production. Well they nailed it.
When postulant Maria Rainer (Kendall Anne Thompson) proves too high-spirited for the religious life, she is dispatched to serve as governess for the seven children of widowed naval Captain Georg von Trapp (Bryan Benware).  Kendall Anne Thompson portrays the role with all of the joy and love of life that this staring role calls for.
«Read the rest of this article»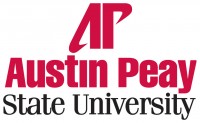 Clarksville, TN – A full semester of public art and music lessons is coming to a close at Austin Peay State University with a series of exhibits and concerts hosted by The Community School of the Arts at APSU.
For the last two decades, area adults and children have honed their creative talents and discovered new passions through the CSA. The program serves approximately 350 students of all ages and skill levels through programs in music, dance and the visual arts. The CSA was founded in 1990 with the goal of promoting and increasing awareness of the arts throughout the surrounding area. «Read the rest of this article»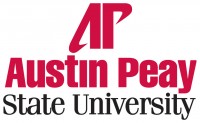 Clarksville, TN – The Community School of the Arts at Austin Peay State University, which has provided area adults and children with creative arts classes for the last 21 years, is gearing up for its annual end-of-semester concerts and art exhibits.
 
The CSA offers lessons in music, dance and the visual arts for the general community. Those classes culminate with the end of semester performances and exhibits. «Read the rest of this article»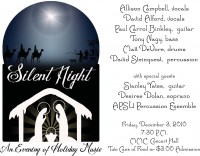 Clarksville, TN – Mark your calendar for a concert you don't want to miss on Friday, December 3rd, 2010 at 7:30pm in the MMC Concert Hall at Austin Peay State University.
"Silent Night – An Evening of Holiday Music" showcases a band including Allison Campbell and David Alford on vocals, Paul Carrol Binkley on guitar, Tony Nagy on bass, Matt DeVore on drums, and David Steinquest on percussion. There are also featured guests Stanley Yates on guitar, Desiree Dolan on vocals, and the APSU Percussion Ensemble. «Read the rest of this article»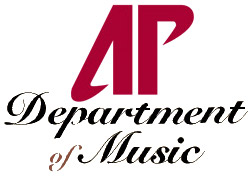 Clarksville, TN – A holiday show titled "Silent Night" might conjure up images of a dignified and serious performance, but a new concert by that name coming to Austin Peay State University next month promises to be a more casual, pop-infused holiday experience.
"Silent Night – An Evening of Holiday Music," which begins at 7:30pm on December 3rd in the Music/Mass Communication Concert Hall, will showcase a band featuring Allison Campbell and David Alford on vocals, Paul Carrol Binkley on guitar, Tony Nagy on bass, Matt DeVore on drums and David Steinquest, APSU professor of music, on percussion. The performance will also include special guests Stanley Yates, professor of music, on guitar, Desiree Dolan on vocals and the APSU Percussion Ensemble. «Read the rest of this article»