Topic: Diesel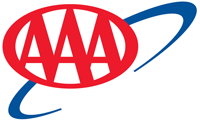 Tampa, FL – A pipeline leak has led to a major problem for motorists along the eastern United States. Georgia and Tennessee are among six states that have declared a state of emergency after a leak was detected along the Colonial Pipeline. Pump prices in these states are rising, while some stations have reportedly run out of gasoline. 
The Colonial Pipeline transports more than 100 million gallons of petroleum products like gasoline, diesel, and jet fuel a day, to markets between Houston and New York City.
«Read the rest of this article»
American Heart Association Rapid Access Journal Report
Dallas, TX – Long-term exposure to household air pollution from lighting, cooking or heating with fuels, such as kerosene or diesel, may increase the risk of heart attacks and death, according to new research in the American Heart Association's journal Circulation.
Burning cleaner fuels, such as natural gas, was associated with a lower risk of cardiovascular deaths.
According to the World Health Organization, one-half of the world's population lives in poverty and burns fuels for lighting, cooking and heating purposes.
«Read the rest of this article»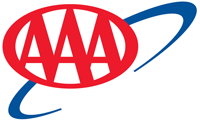 Tampa, FL – The price of gasoline inched up an average of about a cent during the past week, but prices leveled off during the weekend. The national average price of $2.29 is the cheapest for this day since 2004.
"Gas prices fluctuated during the past couple of weeks, because gasoline demand is unusually high at a time when refineries are entering their maintenance season," said Mark Jenkins, spokesman, AAA – The Auto Club Group. "Fortunately, the slight upward pressure on prices is typically short-lived and gasoline should get cheaper through the end of the year."
«Read the rest of this article»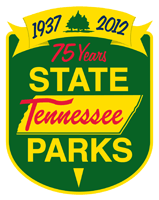 Nashville, TN – The Tennessee State Parks system has lifted a temporary ban on backcountry campfires in state parks, which was put into place June 29th, 2012, due to dry weather conditions and the potential for wildfire hazards.
The announcement is consistent with the Tennessee Department of Agriculture's recent action to lift some of the county burn bans throughout the state. For an up-to-date list of the Department of Agriculture's current county-by-county fire bans, please visit www.burnsafetn.org . «Read the rest of this article»
Nearly three-quarters of drivers would consider an alternative fuel vehicle for their next car

Yonkers, NY – With fuel prices at near record levels, consumers are driving less and contemplating a move to smaller, more fuel-efficient vehicles, according to recent survey by Consumer Reports.
The survey found that 37 percent said their leading consideration when shopping for their next car will be fuel economy. A distant second was quality (17 percent) followed by safety (16 percent), value (14 percent) and performance (6 percent). «Read the rest of this article»

Clarksville, TN – One lane is now open on Eastbound I-24 and the other lane is expected to be open around 10:00am. But, drivers need to be aware, there will be workers on the Interstate continuing the clean up and to exercise additional caution in the area where the diesel spill occurred.
May be beneficial for cardiovascular functions.
Researchers believe that "the study has provided an important piece to the puzzle of how air pollutants can affect human cardiovascular health."
 

Dallas, TX – A commercially available particle trap can filter microscopic pollutants in diesel-engine exhaust and prevent about 98 percent of them from reaching the air, according to research reported in Circulation: Journal of the American Heart Association.
Inhaling exhaust particles increases the risk of dying from heart and lung diseases. Air pollution, including diesel exhaust as a major contributor, causes 800,000 premature deaths annually in the world, according to the World Health Organization.
"This study focused on cardiovascular effects in men exposed in the laboratory to diesel fumes. Equipping diesel-powered vehicles with particle filters could significantly reduce heart disease," said David E. Newby, M.D., Ph.D., co-senior author of the study and the British Heart Foundation John Wheatley Chair of Cardiology at the University of Edinburgh in Scotland. «Read the rest of this article»
But Consumers Are Still Window-shopping

Washington, D.C. – This holiday season, it's never been easier to put a fuel-efficient auto on your shopping list. New government data released recently shows that automakers are offering more models that run on alternative fuels and use less gasoline.
"The good news for consumers is that competition among automakers is driving progress.  Auto manufacturers are racing each other to bring fuel-efficient autos to market," said Dave McCurdy, President & CEO, Alliance of Automobile Manufacturers.  "When it comes to determining the success of energy-efficient technologies, consumers are in the driver's seat. As automakers, our job is to develop and introduce vehicles that run on alternative fuels or deploy energy saving technologies."
«Read the rest of this article»