Topic: Discrimination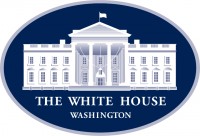 Washington, DC – Yesterday afternoon, President Obama awarded the Medal of Honor to 24 Army veterans in recognition of their valor during major combat operations in World War II, the Korean War, and the Vietnam War.
Each veteran honored yesterday had already received the Distinguished Service Cross – the nation's second-highest military award – but 19 of them were previously overlooked for the Medal of Honor due to their racial or ethnic backgrounds. Yesterday's ceremony follows a 12-year Pentagon review, ordered by Congress, of past discrimination in the military. «Read the rest of this article»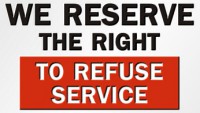 Discrimination ain't what it used to be. That's a good thing! Discrimination, especially discrimination based on race, gender, age, sexual orientation, etc, used to be prevalent and potent. Since 1964, however, the United States has made huge strides in promoting equality under its laws and a more culturally tolerant society. Again, that is a very good thing!
The pendulum of intolerance, however, has begun to swing back toward people who have sincere religious beliefs that certain lifestyles are immoral. It is rapidly becoming a faux pas to pass any kind of moral judgment on any decision anyone makes with respect to how they live their lives, especially in the realm of personal relationships. «Read the rest of this article»
Nashville –  The Tennessee Human Rights Commission (THRC) will host a listening session in Clarksville, Tennessee. The board of commissioners will take this opportunity to hear all relevant concerns of the citizens in the Clarksville/Montgomery County area. This public meeting will start at 4:30 p.m. on Thursday, January 21, 2010 at the Hispanic Organization for Progress & Education (H.O.P.E.) offices at 102-A Strawberry Alley in Clarksville. «Read the rest of this article»
The text of U.S. Attorney General Eric H. Holder Jr. is presented as part of Black History Month.
Every year, in February, we attempt to recognize and to appreciate black history. It is a worthwhile endeavor for the contributions of African Americans to this great nation are numerous and significant. Even as we fight a war against terrorism, deal with the reality of electing an African American as our President for the first time and deal with the other significant issues of the day, the need to confront our racial past, and our racial present, and to understand the history of African people in this country, endures. One cannot truly understand America without understanding the historical experience of black people in this nation. Simply put, to get to the heart of this country one must examine its racial soul. «Read the rest of this article»
President Obama has  signed a law that expands the time frame in which workers can sue for discrimination they have experienced based on gender, race, national origin or religion.
"We are upholding one of this nation's first principles: that we are all created equal and each deserve a chance to pursue our own version of happiness," Obama said before signing the Lilly Ledbetter Fair Pay Restoration Act, which effectively nullifies the 2007 Supreme Court decision.
http://www.truthout.org/012909R
Racial epithets amid high dollar vandalism alarms citizens, but not police
Vandalism of a Dorothy Cove home in Jackson has caused alarm and distress. The Jackson Police Department (JPD), is investigating the vandalism as a property crime. The damage has been estimated at between $8,00 and $10,000. However the Jackson-Madison County Branch of the NAACP has said it views the incident also as a hate crime. Police have not denied that racial epithets were found at the home last Tuesday, as part of their investigation.
Harrel Carter, president of the Jackson-Madison County NAACP Branch issued a press statement denouncing the hate crime. He based the characterization on the presence of racial epithets found in the home on Dorothy Cove. Carter held a press conference in the lobby of the Jackson Police Department, 234 Institute St.
«Read the rest of this article»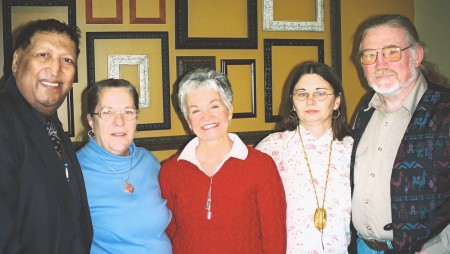 NCC members meet with State Senator Rosalind Kurita. (l-r) Dr. James Cossingham-member; Virginia Moore-Secretary; Senator Kurita; Virginia Moore-Secretary, Doug Kirby-President. (Not shown- Turner McCullough Jr-member/photographer)

Clarksville Branch officials support neighboring branch efforts
The NAACP, National Association for the Advancement of Colored People, Springfield Branch is currently undergoing a reactivation and reorganization effort. The branch had lapsed into an inactive status. However, citizens recently have expressed their desire to see the branch once again active and engaged in local affairs as an advocate and watchdog for their civil rights.
Rev. Gardner with Terry McMoore and Jimmie M. Garland Sr. of Clarksville Branch NAACP.
Rev. James Gardner, president of the Springfield Branch, conducted the meeting. The reactivation meeting was attended by more than sixty citizens. He thanked those attending. He stated that the main objective at this point is to increase the membership level to the critical threshold for activation as a viable branch. Due to recent constitution changes, branches are now required to have a minimum of 100 members for activation.
«Read the rest of this article»
"Everybody gets several opportunities in life to risk everything they have to become what they can be."
— Dr. Bernice Johnson Reagon
Dr. Jill Eichhorn of Women's Studies, APSU, told me that she didn't know exactly what Dr. Bernice Johnson Reagon would do for us, but guaranteed that whatever she brought to us would be "great." Since Jill knows well my interest in civil liberties, and since CO author Terry McMoore had published a story about Dr. Reagon coming here on March 19, I knew I had to see this.
Dr. Bernice Johnson Reagon is Professor Emeritus of History at American University. She recently retired after 30 years from performing with Sweet Honey in the Rock, a cappella ensemble she founded in 1973.
APSU President Tim Hall said he knew how music has the capacity to make us listen. It arrests and challenges us. Growing up in a family whose father led singing in the car after church, Hall couldn't think about war without hearing the song in his head, Where have all the flowers gone by Peter, Paul, and Mary. When civil rights issues surface his mind visits the song, We shall overcome. So it was that he welcomed with utmost respect the civil rights leader, speaker, singer and composer, Bernice Johnson Reagon, to speak. «Read the rest of this article»
The State of Iowa captured the attention of the nation recently with the vigorous political campaigns within their borders.
Day after exhausting day this mid-western state was daily on TV and in the news. It overshadowed and neglected a recent but equally newsworthy event, yet this eclipsed event deserves an equally careful hearing and analysis.
The issue: a judgment by the 8th Circuit Court.
Americans United [for Separation of Church and State] won a lawsuit in federal court challenging the Iowa Corrections Department's support for Charles Colson's InnerChange, a prison program that trains inmates in evangelical Christianity.

"Faith-based" initiatives, which propose turning the provision of social services over to religious groups, threaten individual rights and could lead to taxpayer support of religious ministries. In those cases where religious groups want to take tax aid to provide relief, they should first agree to run secular programs and drop all forms of religiously based discrimination from their hiring policies." — Americans United for Separation of Church and State
This Iowa court rendered a profound, sharp and ringing endorsement on on religion and the use of tax-dollars to support and subsidize the "Inner Change Freedom Initiative" [ICFI] in Iowa prisons. «Read the rest of this article»