Topic: Dodge Durango

Clarksville, TN – Clarksville Police say that on Wednesday, July 31st, 2019, around 8:47pm, in the area of Tiny Town Road around Peachers Mill Road (in front of Hardee's), a 47 year old female from Clarksville was attempting to cross Tiny Town Road.
She was struck in the roadway by a white Dodge Durango driven by a 32 year woman. The Dodge Durango was traveling east at the time of the crash.
«Read the rest of this article»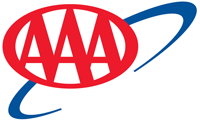 Washington, D.C. – New vehicle infotainment systems take drivers' eyes and attention off the road and hands off the wheel for potentially dangerous periods of time, according to new research from the AAA Foundation for Traffic Safety.
Drivers using in-vehicle technologies like voice-based and touch screen features were visually and mentally distracted for more than 40 seconds when completing tasks like programming navigation or sending a text message.
«Read the rest of this article»

Clarksville, TN – Detective John Bushnell with the Clarksville Police Department is trying to identify three white females involved in a hit and run that occurred in October 2015 and is requesting public assistance.
On October 18th, 2015, at 12:45pm, a silver Dodge Durango struck the wall of the Pinnacle on Warfield Boulevard. The three females went into the business and hung out for a while.
«Read the rest of this article»
Washington, D.C – Chrysler Group LLC (Chrysler) is recalling certain model year 2011-2014 Dodge Durango and Jeep Grand Cherokee vehicles manufactured January 5th, 2010, through December 11th, 2013.
In the affected vehicles, the wiring for the vanity lamp in the sun visor may short circuit, after a service repair is performed.
«Read the rest of this article»

Clarksville, TN – The Dodge Brand and Gary Mathews Motors will team up with Northwest High School for a Dodge Booster Club Fundraiser on April 12th, from 11:00am to 2:00pm in the school parking lot.
«Read the rest of this article»

Yonkers, NY – Consumer Reports' tests of eight Chrysler vehicles revealed the automakers' cars are getting better, but their level of improvement varies considerably.
The Dodge Durango and Charger, which received significant redesigns, have improved the most. Both the V6 and V8 tested versions of the Durango SUV received "Very Good" road test scores which now makes them comparable with the redesigned 2011 Ford Explorer. However, they score well below rivals like the Toyota Highlander and the Chevrolet Traverse. The Charger Rallye also received a "Very Good" road test score and now ranks close to the Ford Taurus and Buick LaCrosse.
«Read the rest of this article»