Topic: Durrett Drive
Clarksville Police Department (CPD)

Clarksville, TN – Clarksville Police Officer Alan Greenman, 32, had a single vehicle traffic crash while responding to a carjacking which occurred in the 2000 block of Robin Drive around 11:30pm, Thursday, March 28th, 2019.
An unknown caller requested the delivery of a pizza to a Robin Drive address. When the female driver in her 20s arrived and exited her 2016 Ford Escape, she was approached by two men, one man from the front and the other from the back.
«Read the rest of this article»

Clarksville, TN – On Wednesday, October 5th, 2016, at approximately 5:26pm, Clarksville Police Officers responded to a shooting already occurred at 2151 Watertown Place.
Upon arrival, officers discovered 60-year-old Richard Gibeau, deceased on the scene. Joshua Chambers, was at the scene and surrendered to officers without incident.  Chambers has been charged with Criminal Homicide and booked into the Montgomery County Jail.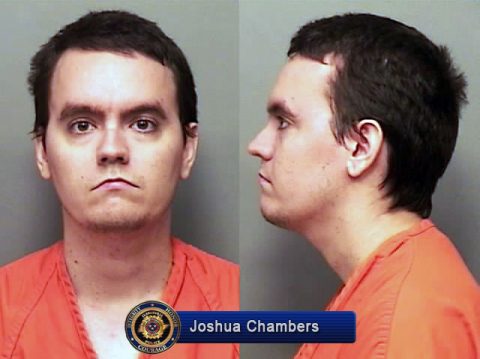 «Read the rest of this article»

Clarksville, TN – On Tuesday, October 1st, 2013 at approximately 3:51pm, a cashier, at the Jade Dragon, on Fort Campbell Boulevard, reported that a black male subject entered the establishment and demanded all the money.
The subject had his hand in the pocket of his hoodie in such a way that the victim thought he had a gun. The victim then gave the subject all the cash in the register.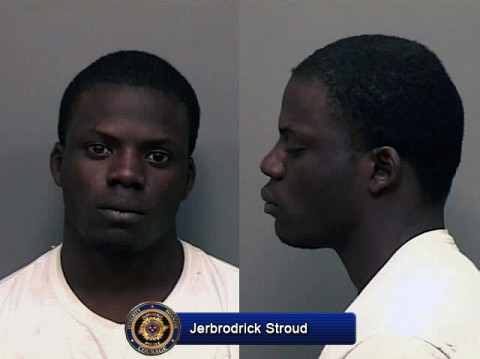 «Read the rest of this article»

Clarksville, TN – In an effort to bring more attention to drivers that drink and drive, the Clarksville Police Department is consolidating and publishing the circumstances which lead to the DUI arrest. They are arrests, not convictions. Clarksville Police had 751 DUI arrests for 2012.
Police made 10 DUI arrests from February 19th thru February 25th, 2013.
«Read the rest of this article»

Clarksville, TN – On July 19th, 2012, the Clarksville Police Department stepped up traffic enforcement on Fort Campbell Boulevard from North Second Street to Stateline Road due to the increase in crashes occurring on the roadway. Police made 122 vehicle stops.
Since January 1st, 2012 there have been 322 crashes on Fort Campbell Boulevard, 106 of those were injury crashes, 160 were rear-end collision, and 100 were angle crashes.
«Read the rest of this article»

Clarksville, TN – A woman has been charged with Aggravated Child Abuse after Police investigated a December 19th, 2011, Department of Children's Services' referral in reference to an allegation of child abuse of a one month child who had been transported to Vanderbilt Childrens Hospital in Nashville, TN.
 
On December 19th, 2011, a one month old child was admitted to Vanderbilt and medical personnel determined the child was suffering from a fractured skull and ribs, and had a brain bleed.
«Read the rest of this article»

Clarksville, TN – On October 15th, 2011, around 5:17am, Christopher Rutherford, 24, of Clarksville, driving a 2011 Ford F-150, was traveling south on Fort Campbell Boulevard when he saw a male pedestrian standing in his lane of travel. The 27 year old pedestrian was wearing dark clothing and looking down at cell phone in his hand.
«Read the rest of this article»
Two Arrested – Danny Martin and Marquis Tanner

Clarksville, TN – On May 6th, 2011, around 9:45am, two burglars got a surprise after they kicked in the door of a Kim Drive residence.  The homeowner had a handgun and fired at the two burglars after they entered her house.
A 27 year old female was home alone and heard the doorbell ring, accompanied shortly thereafter by a loud bang at the front door. After she heard the loud bang, the woman grabbed her 40 caliber handgun, made her way toward the front door, and yelled "I've got a gun".
«Read the rest of this article»


Clarksville, TN – At 8:00pm, service has been restored to Bunker Hill Road, Pine Mountain Road, Paddy Run, Shiloh Road area. 
Crews are on site, and still working in the following locations;  Ambrose Drive and Mills Drive (behind Grandpa's), Bel Air Subdivision, Collinwood and Charlemagne, Slayden Drive, Jostin Drive and Hawkins Road, Sanders Road, Allenwood and West Park. «Read the rest of this article»


Clarksville, TN – At 7:00pm we estimate 4,000 customers are without power.
Crews are on site, working in the following locations; Bunker Hill Road and Pine Mountain Road, Ambrose Drive and Mills Drive (behind Grandpa's), Bel Air Subdivision, Collinwood and Charlemagne, Slayden Drive, Jostin Drive and  Hawkins Road, Sanders Road, Allenwood and West Park. «Read the rest of this article»