Topic: electricity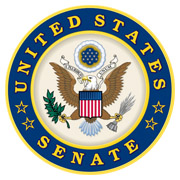 Washington, D.C. – United States Senator Lamar Alexander (R-Tenn.) today released the following statement in response to the Donald Trump Administration's new executive order:
"TVA may have shown poor judgment hiring foreign companies during a pandemic, but, on most counts, it does a very good job of producing large amounts of low-cost, reliable electricity."
"Residential electric rates are among the 25 percent lowest in the country, and industrial rates are among the lowest 10 percent."
«Read the rest of this article»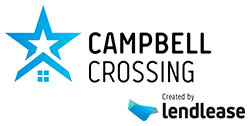 Fort Campbell, KY – The Better Buildings Challenge was launched in 2011, with a goal of making American homes and buildings 20% more energy efficient by 2020. Lendlease, as one of the original companies to accept this challenge, has exceeded this goal within its Department of Defense housing privatization business five years ahead of schedule.
At Campbell Crossing, a Lendlease privatized housing community located at Fort Campbell, a Building Energy Management System (BEMS) was piloted in 2013 through a partnership with MidAmerican Energy Services, LLC.
«Read the rest of this article»
Murfreesboro, TN – Lightning Safety Awareness Week is June 19-25, which is primetime for electricity in the atmosphere. According to State Farm® Insurance, Tennessee ranked sixth nationwide in lightning claims in 2015.
Policyholders filed 791 claims statewide at a cost of $5.7 million. The good news is that there are some simple things you can do to protect yourself and your property.
«Read the rest of this article»
Net metering policies encourage individuals, businesses to use solar

Nashville, TN – Legislation sponsored by Senate Minority Leader Lee Harris to authorize net metering and make clean energy a better deal for individuals and businesses has been introduced in the state Senate.
«Read the rest of this article»
Written by Whitney Clavin
NASA's Jet Propulsion Laboratory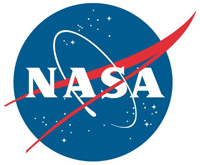 Pasadena, CA – One of the key necessities for life on our planet is electricity. That's not to say that life requires a plug and socket, but everything from shrubs to ants to people harnesses energy via the transfer of electrons — the basis of electricity.
Some experts think that the very first cell-like organisms on Earth channeled electricity from the seafloor using bubbling, chimney-shaped structures, also known as chemical gardens.
«Read the rest of this article»
Written by Whitney Clavin
NASA's Jet Propulsion Laboratory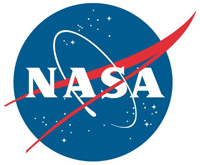 Pasadena, CA – How life arose from the toxic and inhospitable environment of our planet billions of years ago remains a deep mystery. Researchers have simulated the conditions of an early Earth in test tubes, even fashioning some of life's basic ingredients. But how those ingredients assembled into living cells, and how life was first able to generate energy, remain unknown.
A new study led by Laurie Barge of NASA's Jet Propulsion Laboratory in Pasadena, CA, demonstrates a unique way to study the origins of life: fuel cells.
«Read the rest of this article»
Plus, a room-by-room guide to choosing the best LEDs and more

Yonkers, NY – Simply screwing in one of Consumer Reports' top-rated LED lightbulbs could save consumers about $125.00 in electricity over the bulb's life.
January 1st, 2014 marks the date when most screw-in incandescent light bulbs will be phased out because they use too much energy. Standard 60- and 40-watt bulbs are the last to be phased out, though remaining stock can be sold. Seventy-five- and 100-watt bulbs faded away over the past two years. «Read the rest of this article»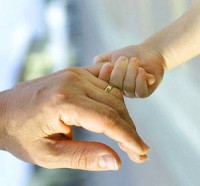 Clarksville, TN – Today, over our morning coffee, my husband and I were watching HLN. It's the only news we can handle because it is not political, apocalyptic or intentionally depressing. And when Robin Meade says, "Good morning sunshine!" I am thoroughly convinced she is talking to me.
They shared a story of a doctor in Africa who saw a need and worked towards a solution.  Too many children and women in Africa die during childbirth. She identified one of the problems as a lack of electricity in the clinics, which equals poor, or no lighting and no fetal monitoring. «Read the rest of this article»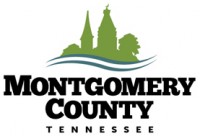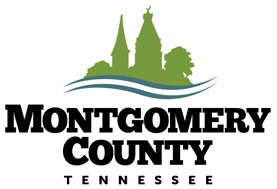 Montgomery County, TN – Montgomery County Government received four awards from the Greater Nashville Regional Council at its 45th Annual Regional Planning and Economic Development Meeting on Thursday, September 13th.
The annual event held this year at Smiley Hollow in Ridgetop, TN, presented 31 awards to various counties for programs and initiatives that have exhibited excellence and innovation over that last calendar year. Montgomery County was recognized in two categories; Public Safety and Solid Waste, with three awards received by Montgomery County in the Public Safety category.
«Read the rest of this article»

Montgomery County, TN – The latest industry to become Green Certified through the Clarksville-Montgomery County Green Certification Program is Nyrstar's Clarksville Smelter. A Green Ribbon Cutting Ceremony was held on Thursday, June 14th at their 1800 Zinc Plant Road location to celebrate their accomplishment.
«Read the rest of this article»