Topic: Eula Gardner Dowdy


Clarksville, TN – Burt Elementary teacher Kenzi Neuman is being recognized for the initiative she took in entering Burt Elementary School in a state lottery which will allow fifth graders to visit the Tennessee State Museum on Feb. 15 and view the actual Emancipation Proclamation and Thirteenth amendment, which will be on display there for only 72 hours. An Abraham Lincoln impersonator also will visit the students at their school February 4 to impart more knowledge about these historical documents.
«Read the rest of this article»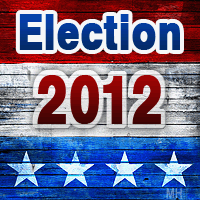 Clarksville, TN – As voting districts came to a close yesterday, one thing was evident; Montgomery County voter turnout exceptionally low, with just 7.06% of registered voters turning out to do their civic duty. 3,947 people early voted, or cast an absentee ballot; with just 2,897 people voting on election day.
Clarksville Online polled voter turnout at six random districts yesterday afternoon. District 6B at Bethel Baptist Church had 34 voters as of 2:00pm. District 4A at Montgomery Central Middle School had 107 voters by 2:00pm. District 5A at Smith School had 45 voters at 2:40pm. District 6A at Cumberland Heights School had 109 voters by 2:45pm. District 4B at the Old Jostens Building had 49 voters as of 3:05pm.
«Read the rest of this article»

Nashville, TN – The Tennessee School Boards Association has selected David B. Smith as its 2011 Volunteer for his leadership and work in the CMCSS 100% Graduation is Clarksville's Business project.
Launched in 2008, the 100% Graduation Project Team has had Smith's leadership and involvement from the start.
«Read the rest of this article»

Clarksville, TN – The Clarksville-Montgomery County Board of Education is being honored by the Tennessee School Boards Association (TSBA) for its efforts to effectively govern public schools for more than 28,000 students.
TSBA will present its prestigious Board of Distinction Award, which recognizes outstanding performance by the entire school board, at a public board meeting to highlight the accomplishments of Clarksville-Montgomery County's elected education leaders. The award will be presented by Gracie Porter, Davidson County Chairman and Mid-Cumberland District Director at the Clarksville-Montgomery County Board of Education meeting in August. «Read the rest of this article»

Clarksville, TN – The Clarksville-Montgomery County School Board recognized local recipients of awards from the Tennessee Secondary School Athletic Association. High Schools Director Rosalyn Evans noted that it was unprecedented for one school district to receive as many awards as CMCSS from TSSAA.
«Read the rest of this article»
The Clarksville-Montgomery County "League Of Voter Empowerment" (L.O.V.E.), a not-for-profit voters club, and its President, Terry McMoore have endorsed the following candidates listed below for the August 7, 2008 Primary Election. The candidates were selected during the monthly L.O.V.E. breakfast meeting.

Mission Statement: We will endorse and vote for the candidates that we believe best support our agenda and we will work to vote out the elected officials that we know do not have the best interest of their constituents in mind.
During the last election season nine candidates on the ballot endorsed by L.O.V.E. won their races and are still representing their constituency today. We encourage everyone to register to vote and then to cast your vote on Election Day because your vote is your voice! «Read the rest of this article»