Nashville, TN – The Tennessee School Boards Association has selected David B. Smith as its 2011 Volunteer for his leadership and work in the CMCSS 100% Graduation is Clarksville's Business project.
Launched in 2008, the 100% Graduation Project Team has had Smith's leadership and involvement from the start.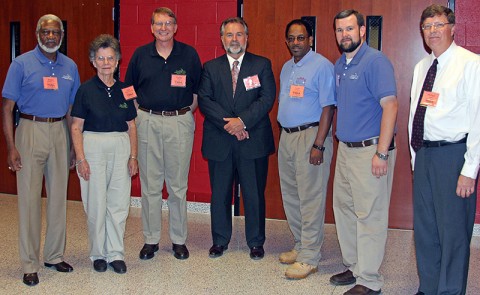 "TSBA recognized the deep commitment David has to the philosophy that every student can graduate from high school, but David also recognizes that the support of the community is what will make it happen," said Schools Director Mike Harris.
Smith represents the Mid Cumberland District and will be considered for the statewide award, which will be announced at the annual convention in November.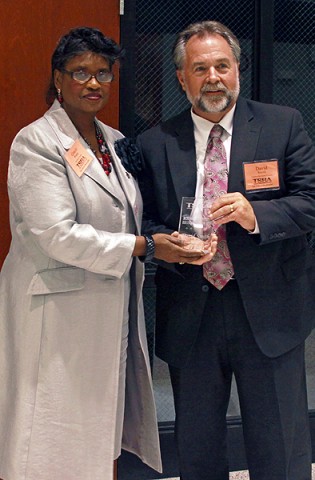 According to TSBA, the district winner has exhibited exemplary leadership, creativity, cooperation and hard work in their service to a school. One of those nine volunteers will win the statewide School Volunteer Recognition Award to be presented at the TSBA Annual Convention in November, which will include a $1,000 grant to the school of their choice.
The 2011 Mid Cumberland School Volunteer Recognition Award winner is David Smith of Clarksville, TN. David has fully supported and led the Clarksville Montgomery County program, 100% Graduation is Clarksville's Business. This campaign was created to unite the community in an effort to support and promote the graduation rate for the now 30,400 students in the Clarksville-Montgomery County School System.
David has been front and center in rallying the community for their support. He has traveled to numerous Tennessee districts to discuss this effort and its benefits. David Smith was there during the kick-off in June 2008, and remains true to this initiative to this day! David has made many contributions to ensure the success of this campaign.