Topic: Fiber to the home

Clarksville, TN – CDE Lightband, the municipal broadband provider in Clarksville, TN offers a wide range of Internet speeds from its base level of 50 Mbps up to 1 Gigabit of Internet access.
Over 17,000 customers in the Clarksville area enjoy access to an active Ethernet fiber to the premise system built in 2008 by the Clarksville Department of Electricity.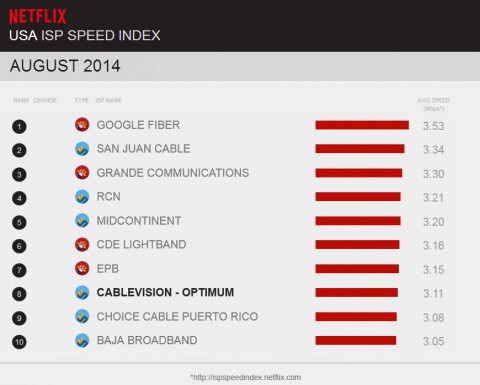 «Read the rest of this article»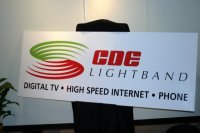 At first glance it a was step back in time; vintage cars including a bright blue Camaro just begging to be taken for a ride, and members of the Roxy Theater's production of Grease holding open doors at the end of a long red carpet.
In reality, there is a certain synchronicity to merging images of an era that saw the origination of television with the reality of fiber-optics "lightning express" [in this case, Lightband] into the future of telecommunications. It is the kind of creative, futuristic thinking that fueled 1950s imaginations in Disney's Tomorrowland, that erupted and amazed in the futuristic exhibits at World Fairs. Many of us are old enough to have read about "the future" of technology in books by authors like Ray Bradbury or Isaac Asimov. Yesterday's imaginings turned reality today.
Tuesday evening, the Clarksville Department of Electricity stepped into the future with the unveiling of their new logo, sign, branding and price information for their new Fiber to the Home (FTTH) services that place Clarksville, Tennessee on the cutting edge — nationwide. CDE Lightband is the culmination of years of planning and design, an informational campaign, and legalities including an endorsement by the voters of Clarksville on the referendum question that allowed this far-reaching development to occur. «Read the rest of this article»
Net neutrality is the principle that on the Internet everyone is equal. That a personal website or a small businesses web site is on equal footing with the largest multinational corporations. It was the founding principle of the Internet. Large corporate interests now want to change that.
They already control your Internet connection and now want to use that gatekeeper status to be able generate more income for themselves by charging content providers for faster access to your Internet connection. If you speed up some, it goes without saying that you must slow down others. Net Neutrality is important to ensure that small independent sites like Clarksville Online can continue to compete and provide an important alternative voice to corporate media.
Clarksville, TN will not be at the mercy of these corporations with alternatives available like CDE's Fiber to the Home service which is coming soon.
PBS's program NOW did a show on this important subject. Lets take a look. «Read the rest of this article»
FIBER OPTICS, Lighting our Future video. Hear local residents talk about how the Chelan County PUD's fiber network in Washington State is working for them (6-minutes).This video is also applicable for other communities, like ours who are considering, or planning on building, a municipal fiber network.
A video used to be embedded here but the service that it was hosted on has shut down.
CDE has a 70 plus year track record of proven ability to deliver low cost, reliable, electrical services to the residents of Clarksville. They will use that experience in delivering the telecommunications services that the voters of Clarksville will authorize them to deliver in November.
They are building the fiber network not because of the additional services, which will be used to reduce the costs of building, maintaining, and operating the network. Instead they will be laying fiber to enhance their ability to deliver advanced electrical products and other services that cater to the user like select billing. Catering to the customer is something that is alien to Charter Cable.
Competition is competition; it doesn't matter that CDE is a public entity, if it saves the consumer money and provides more reliable service.  «Read the rest of this article»
We have all seen the ads by Charter opposing the Clarksville Department of Electricity offering Cable TV, Phone, and extremely high speed Internet services. They are misleading and for the most part inaccurate. «Read the rest of this article»