Clarksville, TN – CDE Lightband, the municipal broadband provider in Clarksville, TN offers a wide range of Internet speeds from its base level of 50 Mbps up to 1 Gigabit of Internet access.
Over 17,000 customers in the Clarksville area enjoy access to an active Ethernet fiber to the premise system built in 2008 by the Clarksville Department of Electricity.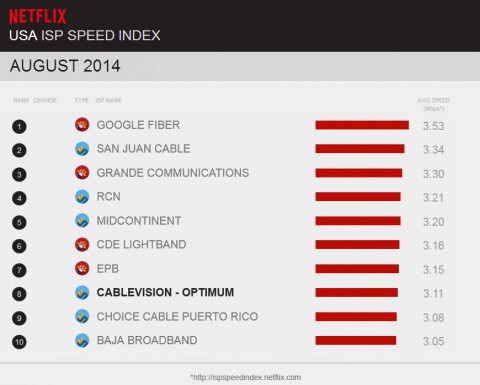 Over the last few years, CDE Lightband has continued to make improvements to its system and now has access to two 10 Gigabit connections that bring the Internet services to the homes of their customers.
The growth and development of the system has paid off for CDE Lightband and now for their customers, as companies such as Netflix see the value of offering their Open Connect services to speed customer access to the thousands of TV shows, movies, award-winning originals and a special section just for kids.
Additionally, CDE Lightband has now been ranked number six in the nation on the Netflix ISP (Internet Service Provider) Speed Index. The Netflix ISP Speed Index is based on average performance during prime time for Netflix streams among ISPs across the United States.
"CDE Lightband is very proud of the ranking we now have with Netflix and that we are consistently performing in the top 10 with other providers throughout the nation. It is a tribute to the hard work and focus our teams have put into upgrading our Internet services and our network," stated Brian Taylor, CDE Lightband General Manager.
The Netflix ISP Speed Index is available on-line at www.ispspeedindex.netflix.com/usa . The results for CDE Lightband can be found by including the smaller ISPs through the Expand Results option.
About CDE Lightband
CDE Lightband is the municipal power provider for the city of Clarksville and offers digital television service, high-speed Internet to include Gigabit service and voice over IP telephone service. CDE Lightband provides electric service to 64,000 customers and broadband services to over 17,000 customers in the area.