Topic: Folic Acid
American Heart Association Rapid Access Journal Report
Dallas, TX – Food fortified with folic acid, a B vitamin required in human diets for numerous biological functions, was associated with reduced rates of congenital heart defects, according to new research in the American Heart Association's journal Circulation.
«Read the rest of this article»
CR survey finds 63% of Americans believe a gluten-free diet would improve physical or mental health—but cutting gluten isn't always more nutritious or better for most people

Yonkers, NY – Gluten, a protein found in wheat, barley, and rye, has become the latest dietary villain, blamed for everything from forgetfulness to joint pain to weight gain.  But Consumer Reports (CR) is shedding light on common misconceptions about going gluten-free.
The report points out that a gluten-free claim doesn't mean the product is necessarily more nutritious, it may actually be less so; that consumers may increase their exposure to arsenic by going gluten-free, and a gluten-free diet might cause weight gain—not weight loss. And, most gluten-free foods cost more than their regular counterparts. «Read the rest of this article»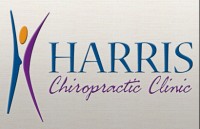 Clarksville, TN – Heavy-metal toxicity has increasingly become a complication in health care because of its ability to interrupt normal physiological processes. As a result for effective strengthening of individual glandular and organ system to occur heavy-metal body burden must be considered.
Heavy metal exposure is entirely environmental, especially including vaccinations and flu shots, dental applications, and pesticide or xenobiotic exposure. «Read the rest of this article»
Increased folic acid from supplements, fortified foods not likely to affect B12 deficiency

Bethesda, MD – Taking folic acid supplements or eating fortified grain products is unlikely to worsen problems related to low levels of vitamin B12, according to researchers at the National Institutes of Health and five other institutions in the United States, Ireland and Norway.
In the United States, bread, cereal and other enriched flour products have been fortified with folic acid (the synthetic form of the vitamin folate) since 1998. Women with low levels of folate are at increased risk for conceiving a child with birth defects of the brain and spinal cord known as neural tube defects. The number of infants born with these birth defects has fallen since fortified foods were introduced. «Read the rest of this article»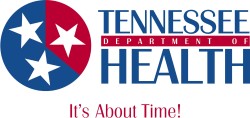 Nashville, TN – William's the winner for four years running, but Tennessee parents of new baby girls put Isabella at the top of the list as the most popular names for children born in 2010.
While the most popular names for baby girls born in Tennessee remained largely unchanged from the previous year, the list of top names chosen for boys born in 2010 includes two newcomers.
The top ten names Tennessee parents chose for their new babies born in 2010* are as follows: «Read the rest of this article»