Topic: Fred Landiss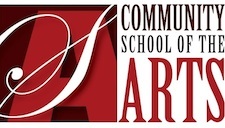 Clarksville, TN – The Community School of the Arts (CSA) at Austin Peay State University is excited to announce a new financial model, using sponsorships from local community members and organizations to dramatically reduce the cost of CSA classes to just $5.00 per hour, making them more affordable to the community.
For example, the eight-week beginning guitar class that was previously $150.00 is now just $40.00. A 12-week ballet course that was $300.00 is now only $120.00.
«Read the rest of this article»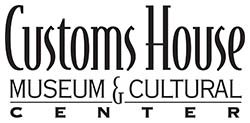 Clarksville, TN – Fred and Judy Landiss were introduced to Boehm Porcelain sculptures over 25 years ago. These delicately crafted figurines highlight the beautiful details found in wildlife and nature.
The Landiss' realized after traveling how valuable and significant each piece is. Since then, Boehm sculptures have held a significant place in the Landiss' hearts.
«Read the rest of this article»

Clarksville, TN – The Customs House Museum and Cultural Center is located in historic downtown Clarksville, Tennessee. Come explore an entire city block featuring large gallery spaces filled with fine art, science and history.
Some of the events in February at the Museum are: Celebrating the 25th Anniversary of the Lucy Dunwody Boehm Porcelain Collection, Apron Strings: Ties to the Past, Reimagined Lore: The Art of Tara Swalgren, I Have a Voice: Traveling Exhibition from Tennessee State Museum, Serepta Jordan: From the Collection, and Family Fun Learning: A Salute to the Model Train Crew.
«Read the rest of this article»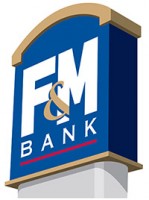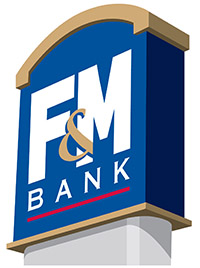 Clarksville, TN – For the 13th consecutive year, F&M Bank holds the top position in Montgomery County's market share of deposits, according to the FDIC annual summary of insured deposits published last Friday (September 30th).  F&M also retained its top position in Stewart County, a ranking it achieved in 2015.
Annual market share reports are based on FDIC-insured deposits of banks and thrifts through June 30th, and includes 11 financial institutions in Montgomery County and three in Stewart County.
«Read the rest of this article»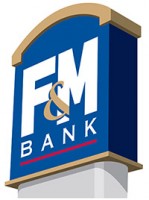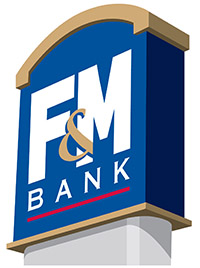 Clarksville, TN – F&M Bank is pleased to announce the rollout of its new CardValet® program for cardholders who want to manage their debit card through their mobile devices.
With the new F&M CardValet Mobile App, customers can control card spending on the go.
It is simple, download CardValet from Google Play™ or the App StoreSM and immediately begin enjoying it's features.
«Read the rest of this article»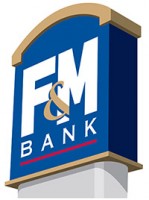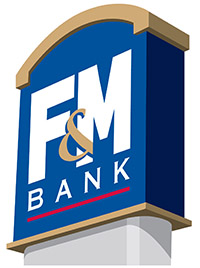 Clarksville, TN – Hendersonville Mayor Scott Foster joined Sammy Stuard, F&M Bank President and CEO, for the official ground breaking ceremony for its new bank in Hendersonville Tennessee.
Located at 221 Indian Lake Boulevard, the new 10,000 square foot facility will house the both F&M's banking and mortgage divisions. Construction should take eight months and will replace its 100 Blue Grass Commons office.
"In September, 2008, we opened our F&M Mortgage Services office at 100 Blue Grass Commons Boulevard. From the beginning, it has been a major contributor to F&M's success and it was quickly followed in the Spring of 2009 with the addition of banking services," said stated Sammy Stuard, F&M President and CEO.
«Read the rest of this article»

Clarksville, TN – During a special alumni awards ceremony on Saturday, October 24th, Austin Peay State University honored six distinguished individuals as part of its 2015 Homecoming celebration.
This year's honorees were Outstanding Service Award recipients Maggie Kulback ('77) and Mike O'Malley; Outstanding Young Alumnus Award recipients Michael Wall ('00) and Chad Kimmel ('02); and Outstanding Alumni Award recipients Fred Landiss ('69) and Dr. Joe Greer ('70).
«Read the rest of this article»

Clarksville, TN – Austin Peay State University's annual Homecoming celebration will run from Monday, October 19th through Saturday, October 24th.
The theme this year is "Red Tie Affair." For additional information on Homecoming events, as well as registration and ticket information, visit www.apsu.edu/student-life/aphomecoming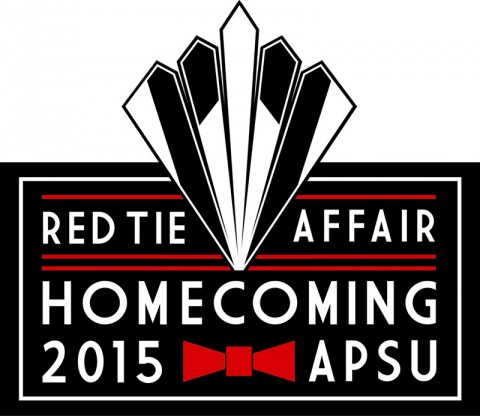 «Read the rest of this article»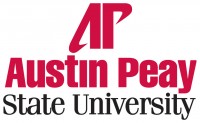 Clarksville, TN – Earlier this year, Wayne Ard, president of Ard Construction, met Austin Peay State University President Alisa White for breakfast at a local restaurant. The conversation that morning quickly turned to Ard's wife, Marianne, who passed away a few months earlier in December 2014.
"My wife was an education freak," Ard told President White. "She felt that every high school student should have a college education. She said that education was something you can't get too much of. So today, in Marianne's honor, I'll make a pledge to you."
«Read the rest of this article»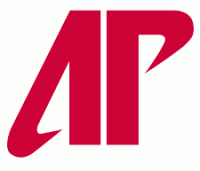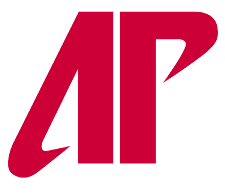 Clarksville, TN – Austin Peay State University's 28th Annual Candlelight Ball is just around the corner, and to help announce the event, two individuals were honored and recognized during a luncheon held Feb. 2.
The Wendell H. Gilbert Award and the Spirit Award were presented to two individuals for their outstanding achievement, contribution or recognition they have brought to Austin Peay. «Read the rest of this article»