Topic: Fungi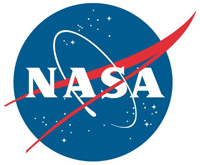 Washington, D.C. – NASA states that understanding the effects of gravity on plant life is essential in preparing for human exploration beyond low-Earth orbit.
The ability to produce high-energy, low-mass food sources during spaceflight will enable the maintenance of crew health during long-duration missions while having a reduced impact on resources necessary for long-distance travel.
«Read the rest of this article»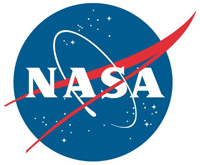 Mountain View, CA – Science fiction often imagines our future on Mars and other planets as run by machines, with metallic cities and flying cars rising above dunes of red sand. But the reality may be even stranger – and "greener."
Instead of habitats made of metal and glass, NASA is exploring technologies that could grow structures out of fungi to become our future homes in the stars, and perhaps lead to more sustainable ways of living on Earth as well.
«Read the rest of this article»
Written by Elizabeth Landau
NASA's Jet Propulsion Laboratory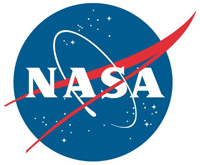 Pasadena, CA – On May 11th, a sealed capsule containing fungi and bacteria fell from the sky and splashed down in the Pacific Ocean. Microbiologist Kasthuri Venkateswaran could hardly wait to see what was inside it.
At NASA's Jet Propulsion Laboratory in Pasadena, California, Venkateswaran, who goes by Venkat, studies microbial life — the wild world of organisms too small for us to see with our eyes. Among his many research endeavors, Venkat has leading roles on two microbial experiments that recently returned from the International Space Station.
«Read the rest of this article»
Written by Carol Rasmussen
NASA Earth Science News Team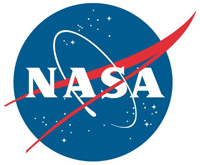 Pasadena, CA – A NASA-led team of scientists has developed the first-ever method for detecting the presence of different types of underground forest fungi from space, information that may help researchers predict how climate change will alter forest habitats.
Hidden beneath every forest is a network of fungi living in mutually beneficial relationships with the trees. Called mycorrhizal fungi, these organisms spread underground for miles, scavenging for nutrients that they trade with trees for sugars the trees make during photosynthesis. "Nearly all tree species associate with only one of two types of mycorrhizal fungi," explained coauthor Richard Phillips of Indiana University, Bloomington.
«Read the rest of this article»
NASA Kennedy Space Center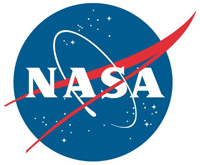 Kennedy Space Center, FL – The six astronauts currently living on the International Space Station (ISS) have become the first people to eat food grown in space. The fresh red romaine lettuce that accompanied the crew's usual freeze-dried fare, however, is far from the first crop grown on a space station.
For decades, NASA and other agencies have experimented with plants in space, but the results were always sent to Earth for examination, rather than eaten.
A number of technologies NASA has explored for these space-farming experiments also have returned to Earth over the years and found their way onto the market.
«Read the rest of this article»
Written by Laura Niles
International Space Station Program Science Office and Public Affairs Office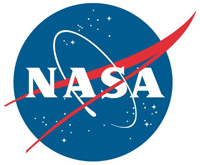 Washington, D.C. – You may not recognize it by name, but if you have ever had a child with a diaper rash, that child was likely a host to Candida albicans (C. albicans). This unwelcome "guest" can be hard to control, as it can potentially lead to serious illness in humans with weakened immune systems.
During an investigation dubbed "Microbe," using the unique microgravity environment aboard space shuttle Atlantis on an International Space Station mission, researchers at the Arizona State University (ASU) in Tempe gained a better understanding of these prevalent fungi.
«Read the rest of this article»
Atlanta, GA – Centers for Disease Control and Prevention's laboratory-confirmed results found on this page are from three New England Compounding Center (NECC) preservative-free methylprednisolone acetate (MPA) lots recalled on September 26th, 2012.
CDC's Fungus Reference Laboratory has the capacity and technology to examine fungal isolates under the microscope and to confirm their identification using DNA sequencing methods.
«Read the rest of this article»
Fall is a wonderful time to roam around Dunbar Cave State Natural Area (always staying on the trails, of course!) You will notice the progression of plants you saw earlier in the year, moving from flower to seed. In an earlier article, you saw the Swamp Milkweed (pink ballerina flowers) growing along the lake. Now we see the pods formed by those flowers – green, pointed, holding hundreds of future plants. They are not yet to the point of splitting open and showing the parachute seeds typical of milkweeds.
«Read the rest of this article»