Topic: Furniture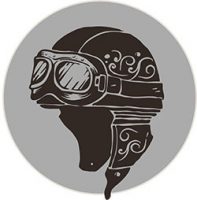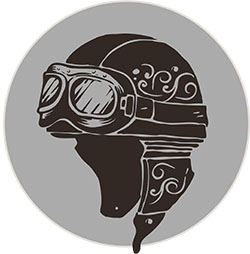 Clarksville, TN – There are many dangers we face as bikers. Since we're subjected to all of the elements, we take every precaution to protect ourselves.
Wearing the proper riding gear, headgear, and having a motorcycle that's running at peak performance are just a few of the things we all do to insure the safest riding experience.
But what lies in the middle of the road could be the most dangerous thing we encounter.
In the three short years I've been on this journey, I've seen my fair share of interesting things in the middle of the road. Obviously, roadkill of all varieties is pretty common. Skunks, deer, dogs, cats, and even an armadillo or two are not uncommon for most bikers. Huge pieces of rubber are also fairly common, and they're hard to see at night.
«Read the rest of this article»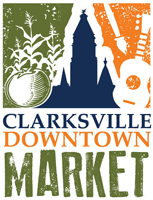 Clarksville, TN – The Saturday Clarksville Downtown Market sponsored by Clarksville Parks and Recreation is a place anyone would have a great time selecting the freshest of locally grown food—tomatoes, squash, peppers, greens, honey, whoopie pies, homemade ice cream, flavored lemonade, peaches, blueberries, baked goods (fried pies, cookies, fruit pies, and breads), raw milk cheeses, popsicles, homemade jams and jellies, eggs, steak specials, beef, rabbit, pork, sausage, Canadian bacon, eggs, kettle corn, broccoli salad,etc.
What you may not expect is the variety of other items offered.
«Read the rest of this article»

Clarksville, TN – American Freight Furniture and Mattress is excited to announce the opening of its newest store in Clarksville, Tennessee. Situated at 2231-B Madison Street, the Clarksville location marks American Freight's third store in Tennessee, with two others in Nashville and Chattanooga.
American Freight is a warehouse-style furniture store open to the public that specializes in furniture obtained through dealer cancellations, factory closeouts, retail chain buyouts, and wholesale liquidations; the stores carry name brands as well as house brands at factory direct prices. «Read the rest of this article»
Clarksville, TN – Mark your calendar for the second annual Clarksville Area Chamber of Commerce Home and Garden Show coming up February 26th-27th, 2011, brought to you by Hutson.
Just in time for Spring, this year's Garden show will boast over 60 vendors who will be there to assist you in planning all your home improvement projects. Whether it be landscaping, painting, furniture, or roofing,  representatives from several businesses will be all under one roof at the Austin Peay State University's Foy Center, 259 Marion Street. «Read the rest of this article»
Donating, selling and recycling are just a few ways to make the most out of old stuff

Yonkers, NY – Springtime means out with the old and in with the new. But for those living with cluttered garages, basements, and closets, cleaning up can be a hassle. What should people do with their old kid's clothes, ancient tube TVs and beat up couches?
Consumer Reports offers a quick and easy guide on how to get rid of practically anything in its March issue available on newsstands on February 8th, 2011 and on online at www.ConsumerReports.org. «Read the rest of this article»