Topic: Gate 7
Blanchfield Army Community Hospital Public Affairs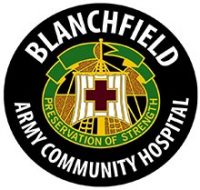 Fort Campbell, KY – On November 18th and 19th, 2020, Military healthcare beneficiaries age six months and older can receive a no-cost influenza vaccination at a drive-up clinic on Fort Campbell Kentucky.
The drive-up clinic, operated by Blanchfield Army Community Hospital (BACH) personnel, is located at Building 7141, the Shadow Logistics and Repair Facility on Black Sheep Run between B Avenue and C Avenue. It is across from Hangar 3. Clinic hours are 7:30am to 3:30pm.
«Read the rest of this article»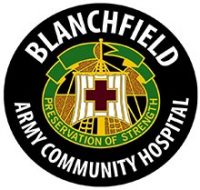 Fort Campbell, KY – On September 27th, 2019, wounded, ill and injured Soldiers will participate in a 101-mile bike ride, "Where Heroes Rendezvous," on Fort Campbell and in the surrounding communities.
More than 70 riders, including wounded, ill or injured Soldiers assigned to the Fort Campbell, Fort Stewart, Georgia, and Fort Benning, Georgia Warrior Transition Battalions, as well as cadre, veterans and volunteers will ride, sharing their support of WTB Soldiers along the route. The community can help cheer for riders as they ride past along the route.
«Read the rest of this article»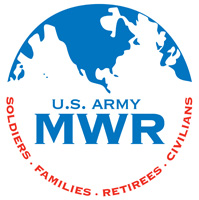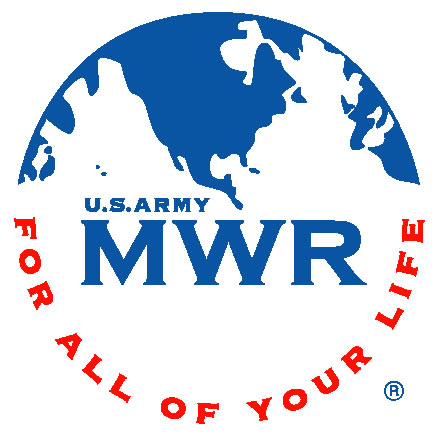 Fort Campbell, KY – On Thursday, July 4th, 2019, Fort Campbell and the 101st Airborne Division (Air Assault) will host an Independence Day "Salute to the Nation" consisting of a special ceremony, concerts and a fireworks display. The event and activities are free to enter and open to the public.
Festivities commence at 1:00pm on the Division Parade Field located at 47th Street and Desert Storm Avenue, with a carnival running until midnight. The 101st Airborne Division Band will open the evening of music at 5:00pm, followed by a welcome ceremony at 6:00pm.
«Read the rest of this article»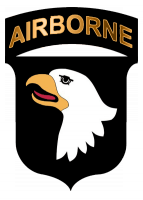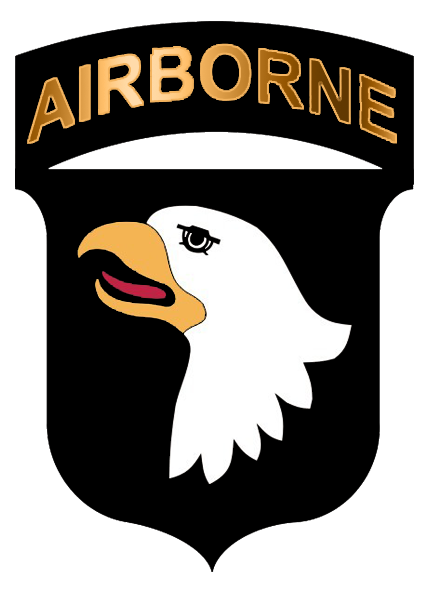 Fort Campbell, KY – On Tuesday, January 16th, 2018, the Senior Commander of Fort Campbell has authorized the installation to remain open for limited operations only. Mission Essential Personnel should report to work. DoDEA Schools are closed.
For questions regarding Mission Essential, Civilian employees contact your supervisors, Soldiers contact your unit Commander.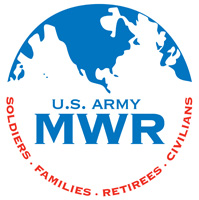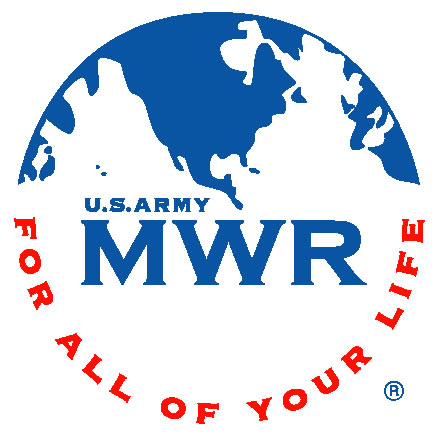 Fort Campbell, KY – From June 28th through July 4th, 201, Fort Campbell MWR invites you to join them for their annual Independence Week Carnival. Glass bottles, cans, pets, outside alcohol, personal fireworks or personal weapons are not permitted.
Those with a valid military ID card can enter through the gates as they normally would. Those without a military ID card will need to enter through Gates 4 or 7 and obtain a visitor's pass. You will need your valid driver's license, vehicle registration and proof of vehicle insurance.
Each passenger in the car age 16 and over must have a photo ID. All vehicles entering post are subject to be searched. All youth age 17 and under must be accompanied by an adult.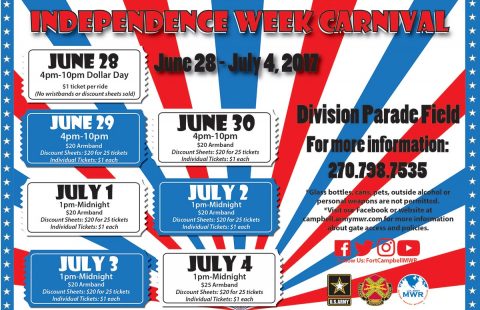 «Read the rest of this article»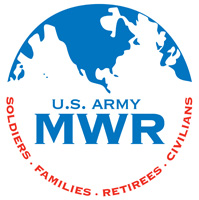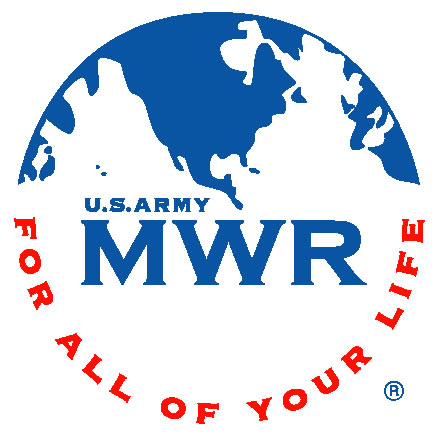 Fort Campbell, KY – Join Fort Campbell MWR for their annual USAA and MWR Independence Week Carnival and July 4th fireworks.
This year's carnival will have 20 major adult rides, 12 children's rides, 8 food concessions and 25 skill games.
The Independence Week Carnival and Fireworks will take place on June 30th through July 5th at the Division Parade Field.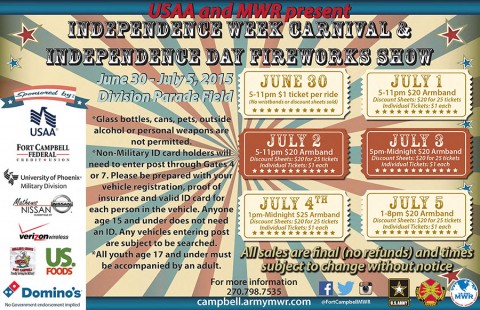 «Read the rest of this article»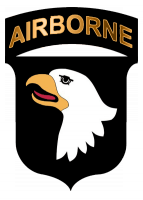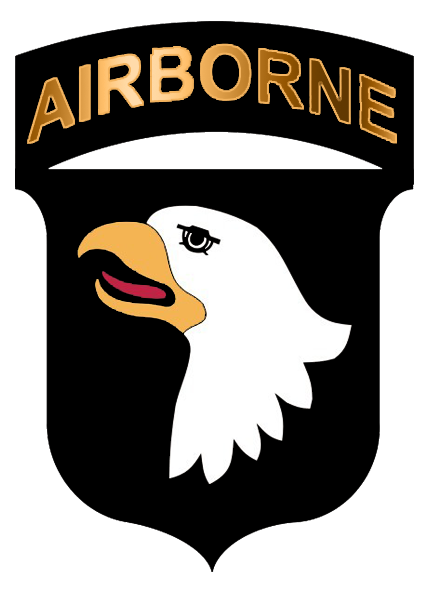 Fort Campbell, KY – Visitors to Fort Campbell will no longer be allowed to enter the installation based on the scanning of their driver's license at the Access Control Points.
Effective August 15th, 2014, anyone wanting to access Fort Campbell unaccompanied by a Federal Government ID card-holder must successfully pass a National Crime Information Center, or NCIC, background check.
The NCIC is operated by the FBI and contains information from federal, state, local and foreign criminal justice agencies. A check of records through the NCIC is the Army's minimum baseline background check for entrance onto installations for non-government ID card holders, including visitors.
«Read the rest of this article»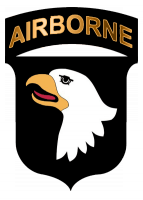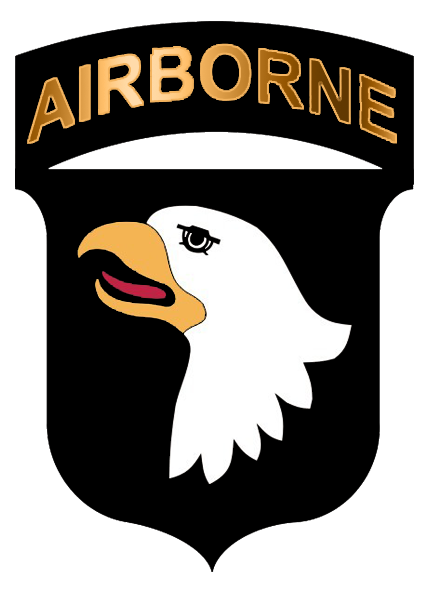 Fort Campbell, KY – On Monday, July 14th, Fort Campbell's Gate 6 will be closed until further notice as construction crews begin scheduled work on Polk Road. Traffic delays as well as longer wait times when accessing the installation are possible.
While the project is ongoing, Gate 5 will be open and fully operational. Its hours will be 4:30am to 9:00pm. Monday through Friday; 7:00am to 9:00pm. Saturday and Sunday; 4:30am to 9:30am and 3:00pm to 6:00pm on a DONSA; and closed on holidays. «Read the rest of this article»
Austin Peay Sports Information

Clarksville, TN – Saturday won't just be about the annual Red and White Spring Game at Fort Campbell for Austin Peay Athletics. A host of events are designed to engage fans and the community in the hours preceding the 3:30pm kickoff at Fryar Stadium.
«Read the rest of this article»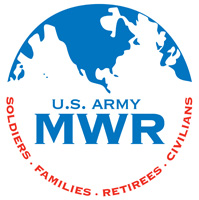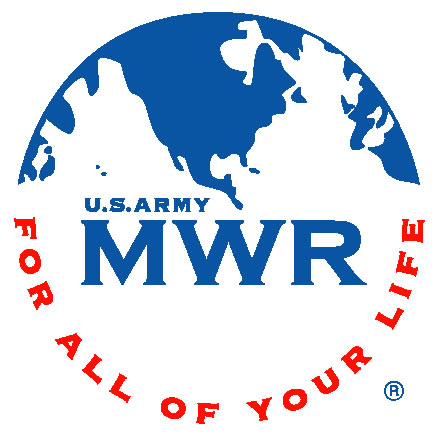 Fort Campbell, KY – This year the U.S. Army Soldier Show celebrates 30 years of being "Ready and Resilient" by paying tribute to many of our nation's milestones, such as the 150th anniversary of the Emancipation Proclamation, the 75th anniversary of "God Bless America", and the 60th anniversary of the Korean War armistice.
On July 20th, two performances will be held at Wilson Theater, the first at 2:00pm and another at 7:30pm.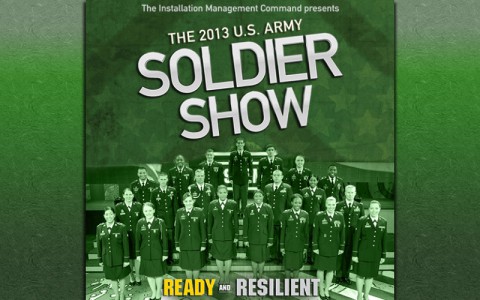 «Read the rest of this article»