Topic: George Harrison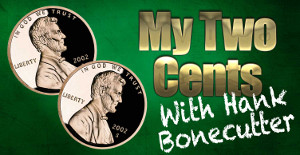 Clarksville, TN – I took a motorcycle trip this weekend and with it comes lots of time for reflection as I roll down the highway. It's one of my greatest pleasures now. The music and me. Alone.
It's been a sad couple of years for losing musical icons. It seemed like every day there was one right after another. I remember thinking, "boy this year sucks." Then another, and another.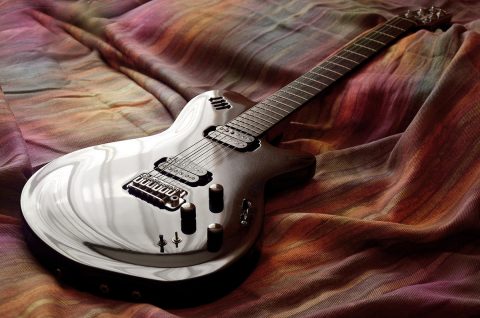 «Read the rest of this article»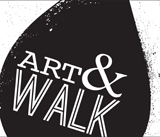 Clarksville, TN – The October Art Walk will be held October 3rd from 5:00pm to 8:00pm at the shops and galleries on Public Square, Franklin Street, and Strawberry Alley.
Produced by The Downtown Clarksville Association, First Thursday Art Walk is a free, self-guided tour spanning a 5-block radius that combines visual art, live music, engaging events and more in the heart of Downtown Clarksville. «Read the rest of this article»
The Beatles are coming to Dickson! The WannaBeatles that is.
Dickson, TN – In the wake of the London Olympics and all things British, The Renaissance Center will celebrate one of Great Britain's most beloved exports, The Beatles, as the 2012 calendar marks the 50 Year Anniversary of the Beatles!
Joining in on the fun are The WannaBeatles, one of the best Beatles tribute bands in the country, for a concert and Beatles-related activities scheduled for Saturday, August 25th, 7:00pm. Pre-concert activities include several musical acts in the center's rotunda and a showing of Laser Beatles in the Cybersphere Digital Theatre.
«Read the rest of this article»
Nashville, TN – The Beatles changed music forever, and their fans are as loyal today as they were when that "Little band from Liverpool" arrived in the United States.  Now, middle Tennessee Beatles fans can "Come together" and help Habitat for Humanity at the same time.
"The House the Beatles Fans Built" is three events this week in Nashville, that will give Beatles fans a chance to help Habitat for Humanity, and meet some of those closest to the "Fab Four" during their amazing time together.
First, on Monday, October 17th, there will be a book signing at" Two Old Hippies" in the Gulch, Nashville"s new and trendy hot spot from 6:00pm-8:30pm.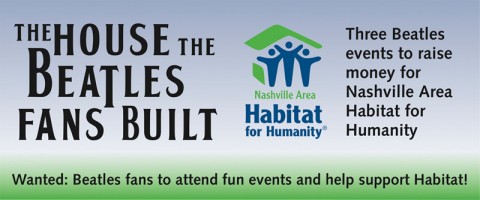 «Read the rest of this article»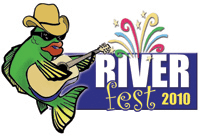 A former resident of the Boston and Washington, D.C. areas, I have been fortunate to see some great artworks in my life. I've also witnessed the recent "Emperor's New Clothes" variety (otherwise called "modern art" by some). My feelings towards some of the obscenities fostered on the public in recent years as "art" cannot be printed in this format. One only has to walk through the National Art Gallery where the display is chronological to see how talent somehow was replaced with publicity stunts to see how some artists have sold their souls to pure unadulterated "selling a bill of goods to the unsuspecting" to see what I mean.
«Read the rest of this article»