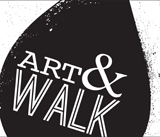 Clarksville, TN – The October Art Walk will be held October 3rd from 5:00pm to 8:00pm at the shops and galleries on Public Square, Franklin Street, and Strawberry Alley.
Produced by The Downtown Clarksville Association, First Thursday Art Walk is a free, self-guided tour spanning a 5-block radius that combines visual art, live music, engaging events and more in the heart of Downtown Clarksville.
With 10+ venues, bars and businesses participating each month, the First Thursday Art Walk in Clarksville is the ultimate opportunity to savor and support local creative talent.
The participating businesses are listed below as well as a description of the work they will be exhibiting and services they will be offering during the event.
Hodgepodge
Located at 125 Franklin Street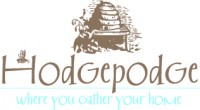 Hodgepodge will host a new artist to the Art Walk scene, Andrea Bunney.
Of her Work, Andrea states, " I am a budding artist exploring new and creative ways in using materials like yarn and burlap as well as the known mediums like acrylic, colored pencil, and photography. Nature is my main source of inspiration as well as contemporary art." You are invited to view Andrea's work and enjoy refreshments during First Thursday Art Walk
Rogate's Boutique
Located at 115 Franklin Street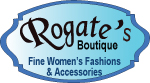 Elizabeth Ott, Rogate's granddaughter is the featured artist for Rogate's Boutique.
"Currently, I am a senior at Rossview High School, where I have undertaken art and digital photography & design classes the past four years under Mrs. Mary Bryant. Additionally, I am the President of Hawk Advertising, an advertising company within Rossview High School, although students from across the district come to join us; it is there that we produce our annual art magazine that features art work, photography, and design from all of the schools in the Clarksville Montgomery County School System (CMCSS) district and produce pieces for other clients. Besides art and photography, I enjoy playing piano at my church, playing on the tennis team, and writing. In the future, I plan to attend college in Tennessee and would like to pursue architecture. Thank you so much for coming out to ArtWalk and viewing all the wonderful artists and their work! "
*Be on the lookout for our art magazine, In A Different Font, in early 2014! Come by Rogate's Boutique or the Art Co-op to receive a copy!
The Downtown Artists Co-op
Located at 96 Franklin Street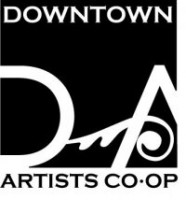 The Downtown Artists Co-op is an association of talented local artists and interested patrons dedicated to promoting the visual arts in the Clarksville/Montgomery County area.
Downtown Artists Co-op is proud to present "Different Leaves of Fall", an exhibit of fine art featuring eight new members of our Cooperative Gallery. The artists featured in the exhibit are Bob Privett, Tess Lankovich, Betty Liles, Charlotte Nelms, Claus "Dutch" Mann, George Harrison, Heike Sichterman and Glenda.
Just as the leaves in fall are varied in size, color, shape, and texture the works of the exhibiting artists are varied in nature. These talented new artist members have come together to create an exhibit of truly unique works, varying in style, media, colors, dimensions and meaning. With the heat of summer fading and the beauty of autumn revealing itself more with each passing day, what better way to usher in October than a lovely and diverse exhibition of fine art by the newest members of our DAC family?
Bob Privett's paintings of autumn are based on the poetry of Robert Frost. Tess states, "My Fallen Leaves… the growth of something perpetual…never ending."
"Fall is my favorite season of the year", said Heike Sichterman, "with its muted colors, such as amber, dark green, and the occasional splash of red here and there. Those are the colors I used most in my jewelry." Glenda says "My creative process takes me by surprise sometimes. I am interested in what we hold as important and what we don't. The result is a kind of religious experience, a ritual documentation of the oddities and dichotomies of the world around us."
As you will see, the artists of Different Leaves of Fall are different in many ways. It is in that difference that they have molded a collaboration, a celebration and an exhibition that is sure to inspire.
Please join us at the DAC Gallery, 96 Franklin Street for the opening reception of Different Leaves of Fall on Thursday, October 3rd, 5:00pm-8:00pm. As always, the opening reception is a center point of Clarksville's First Thursday Art Walk. The DAC will be serving up stunning new works of art along with delicious hors d'oeuvres, punch and wine. The exhibit will be on display through November 2nd.
Edward's Steakhouse
Located at 107 Franklin Street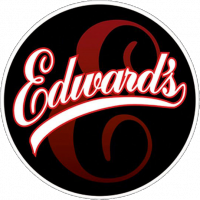 Edward's Steakhouse will host local photographer David Smith this month as a part of the First Thursday Art Walk.  David Smith is a retired U.S. Army Still Photographer. He arrived in Clarksville in 1976 as a member of the 101st Airborne Division. He later returned to Clarksville with his family after his retirement from the military. He has recently started shooting photographs again, and is the Treasurer of The Clarksville Friends of Photography.  Most of his images detail landscapes and scenery, many of which are of the Clarksville area, while others capture the magnificence of Tennessee's State Parks.
Edward's will also host the work of Marian Lancaster. Marian has been an Edward's employee for about three years. In her free time as an artist, she is recycling old liquor bottles and transforming them into lights. She uses LED micro drop lights, so the bottles don't get hot and so you don't have to use a plug. Her pieces will be on display and for sale at Edward's for First Thursday Art Walk.
Take advantage of their Thursday special. Half priced $7.00 appetizers and 2 for 1 draft drink specials.
The Framemaker
Located at 705 North Second Street, Suite B

"Images in E Minor"
Photography by Shane Moore and Jane Moore
The Framemaker proudly presents photography by husband and wife team, Shane Moore and Jane Moore as part of Clarksville's First Thursday Art Walk on October 3rd, 2013. An opening reception will be held from 5:00pm to 8:00pm. The exhibit, entitled "Images in E Minor" will remain on display at the Framemaker throughout the month of October during normal business hours (Monday through Friday 10:00am – 5:00pm)
Shane Moore is a 2003 graduate of Austin Peay State University and current president of Clarksville's Downtown Artist Co-OP. He specializes in 35mm black and white film photography and the traditional darkroom silver process. Jane Mooreprimarily shoots digital photographs in both color and black and white. She recently won 1st place in Hopkinsville's "Get Focused" Photo Exhibition.
The Framemaker is located at the corner of North Second Street and Georgia Avenue, across from the Clarksville Academy.
The New South Coffee Company
Located at 110 Franklin Street
The New South Coffee Company will be featuring live music performed by local musicians.
The Runner's Hub
Located at 127 Franklin Street

The Runner's Hub hosts group runs around Historic Downtown Clarksville every Thursday evening at 5:30pm.
They will be hosting a group run on Art Walk Thursday evening at 5:30pm as well.
The Roxy Regional Theatre – Peg Harvill Gallery
Located at 100 Franklin Street

Critically acclaimed sculptor, Olen Bryant, will be the featured artist in The Peg Harvill Gallery for September. Bryant is one of Tennessee's most revered artists having won the Distinguished Artists Award during the 2007 Governor's Awards for the Arts.
In the same year a major tribute to his work was realized with a retrospective exhibit at Customs House Museum & Cultural Center in Clarksville, Tennessee. Olen Bryant graduated from Murray State University, Murray, Kentucky in 1950 and the Cranbrook Academy of Art, Bloomfield, Michigan in 1954.
He also studied at the Cleveland Institute of Art and the Institute in the Visual Arts in American Culture at the University of Delaware and the Winterthur Museum in 1967. Bryant taught art from 1958 – 1991 spending twenty-seven years as Professor of Art and Chair of the Sculpture and Ceramics Department at Austin Peay State University in Clarksville, Tennessee, having tremendous affect on numerous students, many of whom would agree that Olen's shadow was cast well beyond the formal confines of the classroom.
Olen Bryant has twenty-two solo exhibitions to his credit and numerous pieces in public collections including Austin Peay State University Campus, the Hunter Museum of American Art in Chattanooga, Tennessee and the Tennessee State Museum of Art and Cheekwood Museum of Art, both in Nashville, Tennessee.
The Peg Harvill Gallery will only by open from 5:00pm – 6:30pm for First Thursday Art Walk due to a performance of "Spamalot" at 7:00pm. Additional gallery hours are Monday – Friday, 9:00am – 2:00pm.
For tickets and more information please visit www.roxyregionaltheatre.org or call the box office at 931.645.7699.
The Alley
Located at 101 Strawberry Alley
The Alley will host works by different local artists during the October First Thursday Art Walk. Stop in grab a drink and sandwich and take in some great art, all at the same time.
The Gilroy Neighborhood Pub
Located at 140 University Avenue
Continue your evening of Art Walk down Franklin Street and stop in The Gilroy for a refreshing beverage and a great meal.
Thursday Night is your chance to test you knowledge against opposing teams for prizes, free menu items, gift certificates, swag, and more. 2-4-1 Drafts til 10:00pm.
Stick around and check out Travis Dukes, live on stage at 9:00pm.
F&M Bank
Located at 50 Franklin Street

F&M Bank will showcase the work of local artist, Larry Martin.
The gallery and reception will be held in the Franklin Room of F&M's downtown location from 6:00pm – 8:00pm.
Please RSVP to Rachel Henson at 931.245.4192
Sweet Memories
Located at 131 Franklin Street
Sweet Memories Candy and Gift Shop is excited to join the First Thursday Art Walk in the month of October. They will offer and arts and crafts experience for children of all ages. Participants can enjoy decorating jumbo pumpkins and leaves while tasting Hand Made Truffles and Candy/Caramel Apples.
Customs House Museum
Located at 200 South 2nd Street

The Customs House Museum will host The exhibit Tom Malone: Art from Influence shows the artist's progression and development through chronological representations of the human form. Early pieces reveal innocence in style, a more simplistic approach. As he works through the years, Tom's figures become stronger, more confident in his application of color.
Day of the Dead
October 2nd – December 1st
Lobby exhibit including art coffins by Atlanta-based Neoclassical Southern Gothic artist Margaret Mroczek, a Day of the Dead altar, and Retablos and ex-votos from the collection of Olen Bryant
Local photographer Tony Centonze takes images that represent a moment in time, a visual diary of experiences. Through October 22nd, a suite of ten images are on exhibit in the Kimbrough Gallery of the Customs House. Included in the show are the moody, golden hued Night in Paris and a citrus colored image of salt that looks more like an abstract painting. Tony is a member of the Friends of Photography group of artists and exhibits his work frequently during Clarksville's First Thursday art-walks.
Along with Personal: The Photography of Tony Centonze, the museum is exhibiting photography equipment from their collection. Included in the exhibit are vintage cameras dating back to the 1890s.
For more information on the exhibits featured this month, please visit their website at www.customshousemuseum.org .
Couture Crush
Located at 101 Franklin Street
Couture Crush is happy to host painter, Alicia Brannen at the October First Thursday Art Walk. Stop in and see the artistic ways you can update and accessorize your fall wardrobe.