Topic: Greg Rabidoux
Clarksville, TN – Across Tennessee yesterday, the  voters went to the polls to elect their representatives to variety of Federal, State, and Local offices. In Montgomery County voters cast ballots for the Tennessee Governor, Two congressional seats, three Tennessee House seats,  the Clarksville City Mayor, and half of the city council seats.
In the Federal and Tennessee Governor's Race, Republicans overwhelmingly won in Montgomery County; and across the state. Tennessee will likely be moving to to a deeper shade of red, as the strong Republican majority will control the upcoming redistricting process.
«Read the rest of this article»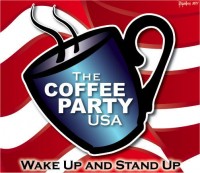 The Coffee Party of Clarksville, Tennessee working together with the Clarksville Branch of the NAACP, the Hispanic Organization for Progress & Education (HOPE), and the Korean American Association of Clarksville hosted a non-partisan Meet the Candidates Forum on Saturday October 9th 2010. Candidates running for Governor of TN, U.S. Congress, TN State House, Mayor for the City of Clarksville, & Clarksville City Council were invited to take part. Candidates from the Democratic Party, Republican Party, Green Party as well as Independent candidates for all of the elected positions were represented.
In all 30 candidates from as far away as Knoxville and Memphis addressed the crowd of over one hundred who were in attendance at G's Pancake House restaurant on Riverside Drive. An extra table had to be set up to hold all of their campaign materials.
«Read the rest of this article»
Greg Rabidoux has been hard at work since announcing that he was running for the Democratic nomination for the 7th Congressional District. Although he was unopposed in the Democratic primary, he ran his primary campaign as if he was already facing Marsha Blackburn in the November election. "We been doing everything that you would expect of a serious campaign like ours. We cover 15 counties and have been to numerous community events in each of the counties. We have
also built up a core group of supporters in each county."
«Read the rest of this article»

Brett Ramsey the Democratic Candidate for State House District 68, held a meet and greet dinner with Congressman John Tanner on Tuesday.  Over 60 people were in attendance at the Highland Rim Kiwanis Club. In addition to Candidate Brett Ramsey and Congressman Tanner, the attendees had the chance to mingle with State Senator Tim Barnes, Clarksville Mayoral Candidate Kim McMillan, State House Representative Mike Stewart, former State Representative Tommy Head, Congressional candidate Greg Rabidoux, and local school board member Jim Mann.
A delicious BBQ dinner was provided by locally owned, The Pit Crew, located on Old Dover Road.  The Pit Crew is owned and operated by Gene and Robert Lewis.  While mingling, everyone was talking about the barbecue, hot sauce, and the hard work already done by Team Ramsey.
After the delicious meal, it was time for the speeches.
«Read the rest of this article»
With the turnout at the August 2010 election just a measly 19.04% of registered voters, voters have sent a message. It seems that they do not feel that their vote, their voice really makes a difference.  This is a trend that we as a nation need to work on changing.
The roots of the current apathy towards voting can likely be traced to the current economic uncertainty; along with concerns about job security, such as seen in the recent announcement that 700 people in Clarksville will be losing their jobs at the Quad/Graphics printing plant in North Clarksville.
«Read the rest of this article»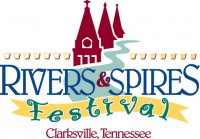 The 8th annual Rivers and Spires festival drew to a close late Saturday evening. The weather was perfect and  helped to bring out record numbers of people to the festival. In excess of 40,000 people are estimated to have attended the three day festival this year. The organizers and volunteers did an outstanding job and are to be highly commended for their efforts!
Seven distinct stages hosted 17 Christian, 17 Country. 6 Jazz, and 16 Rock acts including the incredible headliner for this year, the Charlie Daniels Band. Along with a huge selection of other performances including a free performance by the Roxy Regional Theatre of Disney's High School Musical 2, and performances by various CMCSS School's Dance and Choir teams.
«Read the rest of this article»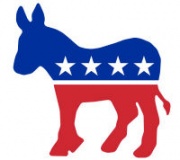 The Montgomery County Democratic Party will host their annual Labor Day Celebration on September 17th at 5pm. This year's event will be held at the Water Street Events Center on Riverside Drive. This will be a buffet type event, with Montgomery County Candidate Kim McMillan, along with each of the other Democratic Generational Candidates, Ward Cammack, Jim Kyle, Roy Herron and Mike McWherter are to speak. Local Democratic Candidate Greg Rabidoux who continues his bid for the 7th Congressional District will also address those in attendance. The events Key note Speaker will be Representative Mike Turner, «Read the rest of this article»
The recent comment by Marsha Blackburn on the floor of the US Congress that she hoped that lawmakers would agree that "We're not going to cry 'emergency' every time we have a Katrina, every time we have a tsunami, every time we have a need for extra spending" was incredibly insensitive, uninformed and embarrassing. Her comments also strongly suggest she is very disconnected from the plight of so many fellow Americans as a result of the billions of dollars of destruction caused by the very real emergency called Hurricane Katrina. «Read the rest of this article»
Clarksville-Montgomery County just came out of an interesting election season with last years Kurita vs Barnes State Senate Campaign, and the Obama vs McCain Presidential Race. As such one would expect that the next election cycle would be well, more laid back. Well you can forget that right now. Greg Rabidoux has declared his intent to run for the Democratic nomination to face Republican Congresswoman Marsha Blackburn in the upcoming 2010 elections for the 7th district seat. This promises to be one interesting race.
The initial exchange hints at the future intensity in store for this campaign.
According to the Memphis Commercial Appeal, Marsha Blackburn's office released this statement:
November 2010 is a long way off. Between now and then, Marsha is focused on an ambitious agenda on behalf of her 7th District constituents.She will gladly defend her record against whomever emerges from the Democratic primary.
This is Dr. Rabidoux's response:
I appreciate that Marsha Blackburn has already indicated that she will gladly defend her record during this campaign. We welcome her willingness to do so and will provide her with ample opportunities to defend her record. We only hope that she does not choose to defend her record solely through her spokesperson or scripted press releases. The people of the 7th District, especially in these critical economic times deserve to see for themselves, up close and personal, who is best qualified to lead them to the future.
«Read the rest of this article»

Dr. Greg Rabidoux has filed his papers with the FEC declaring his intention to run for US Congress in the 7th Congressional District of Tennessee.

Rabidoux is a faculty member at Austin Peay State University teaching law and politics in the political science department. He holds an doctorate (PH.D) in American Politics and Government and a JD (law degree) and is a certified professional mediator. He is a former staff member to a US House of Representatives Member, has worked at the United Nations and while pursuing his doctoral degree he worked full-time as a corporate trainer and manager. He is the author of Hollywood Politicos, Then and Now (Rowman & Littlefield, 2009). He, his wife Mara, and son Valentin live in Clarksville, Tennessee.

Dr. Rabidoux has declared his candidacy for US Congress and will "bring a moderate, informed, highly skilled and inclusive approach to the job" as he promises if elected to "faithfully represent the people of the 7th District and the values they hold dear". He cites several factors for his decision to declare his candidacy now, which include the "ineffective, divisive, and increasingly obstructionist approach" of the current incumbent. He also cites the need to "work closely with the current majority in the House and Senate as well as the President to best serve the 7th District" and to "make sure they are not left outside looking in" as key budgetary decisions are made due to partisan animosity. «Read the rest of this article»