Topic: Hackers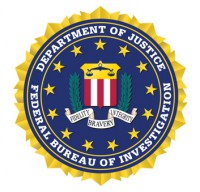 Washington, D.C. – Good morning, Chairman Durbin, Ranking Member Grassley, and members of the committee. I am honored to be here, representing the men and women of the Federal Bureau of Investigation (FBI).
Our people—nearly 37,000 of them—are the heart of the Bureau. I am proud of their service and their commitment to our mission. Every day, they tackle their jobs with perseverance, professionalism, and integrity—sometimes at the greatest of costs.
Just last month, two of our agents made the ultimate sacrifice in the line of duty. Special Agents Dan Alfin and Laura Schwartzenberger left home to carry out the mission they signed up for—to keep the American people safe.
«Read the rest of this article»
Aliso Viejo, CA – CyberProof Inc., an UST Global company, warns of new cybersecurity threats amidst the COVID-19 Coronavirus pandemic. Hackers, including cybercriminals and state-sponsored threat actors around the globe, are taking advantage of the COVID-19 Coronavirus outbreak to accelerate their activities and spread their own infections.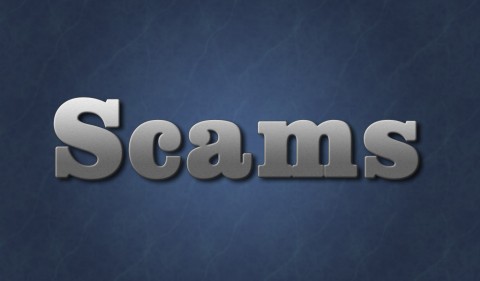 «Read the rest of this article»
1 in 7 Notified of Personal Data Breach Last Year; Victims of E-mail Phishing Scams Up 22 percent from 2012

Yonkers, NY – Despite a rash of high-profile data breaches and cyber threats, an alarming 62 percent of U.S. online consumers have done nothing to protect their privacy on the Internet, according to a recent national Consumer Reports survey.
Perhaps not surprisingly, the number of victims is on the rise. One in seven online consumers were notified that their personal data had been breached in 2013 – a 56 percent increase from 2012. And a projected 11.2 million people fell for e-mail phishing scams, up 22 percent from the previous year. «Read the rest of this article»
Many retailers are snooping more than ever
Yonkers, NY – We're used to being watched when we shop. Cookies track our every move online, and salespeople follow us around high-end stores. But many walk-in retailers are taking spying to a new level.
Video cameras record your every move. Your face and car's license plate are captured and filed in searchable databases. Hidden cameras classify you by age, sex, and ethnicity, and even detect your body language and mood. Even your bank account records are being pried into. The main goal of these surveillance methods, of course, is to get you to shop more and spend more. «Read the rest of this article»

Montgomery County, TN – The Clarksville Montgomery County School System (CMCSS) brought their website back online Thursday, July 12th. Some sections are still down but will be brought back up gradually.
The site was taken down after the systems security was breached by hackers on Sunday, June 10th.
«Read the rest of this article»

Clarksville, TN – The Clarksville-Montgomery County School System this evening contacted its 4,000 employees and 31,000 students to let them know that school administrators were continuing to make headway in the aftermath of a data hacking incident.
Employees and parents received an automated call Wednesday evening to let them know the most up-to-date information regarding the hacking crime that took place and was reported to 911 on Sunday. «Read the rest of this article»
Montgomery County, TN – According to Elise Shelton, communications director for the Clarksville-Montgomery County School System, the man who called 911 about the computer "hackers" is the same person who contacted Clarksville area media about his company's "evaluation" of the breach.
Aaron Titus, who identified himself as being with Identity Finder LLC, contacted Clarksville Online by phone to offer to send his company's "analysis" of the school system's recent computer breach and offered to do radio interviews to explain their findings, and offer his company's software that would help individuals protect themselves against any future cyber crimes. «Read the rest of this article»