Topic: Hope scholarships
Legislation includes Complete College Tennessee Act of 2018, Juvenile Justice Reform Act of 2018, UT FOCUS Act, and TN Together
Nashville, TN – Tennessee Governor Bill Haslam announced his legislative agenda for the 2018 session, continuing his focus on leading the nation in jobs, education, and efficient and effective government.
"We have made so many strides in higher education and workforce development, and we must not let up now. One of our top priorities this year will be making sure our students who receive Tennessee Promise and HOPE scholarships compete college on time, helping us reach our Drive to 55 goal," Haslam said.
«Read the rest of this article»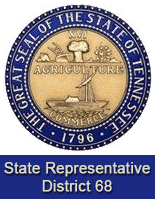 Nashville, TN – This week's action on Capitol Hill was highlighted by Tennessee Governor Bill Haslam's eighth and final State of the State Address where he talked about Tennessee's unprecedented successes, his legislative priorities and his budget proposal to fund state government for the 2018-2019 fiscal year.
Governor Haslam reflected on the past seven years, working with the General Assembly to create a strong commitment to jobs, education and conservative fiscal policy that has resulted in significant accomplishments.
«Read the rest of this article»
Legislation includes Complete College Tennessee Act of 2018, Juvenile Justice Reform Act of 2018, UT FOCUS Act, and TN Together
Nashville, TN – Tennessee Governor Bill Haslam today announced his legislative agenda for the 2018 session, continuing his focus on leading the nation in jobs, education, and efficient and effective government.
«Read the rest of this article»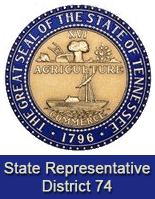 Nashville, TN – On February 3rd, Tennessee Governor Bill Haslam delivered his fourth State of the State address to the legislature.
The highlight of the speech was the Governor's plan to revive – and expand – a proposal from former Governor Bredesen to offer free college tuition to graduating high school seniors going to community or technical colleges.
In 2007, Governor Bredesen proposed using lottery funds to guarantee a free community or technical college degree for any graduating senior with a 'C' average or higher. The plan ultimately failed to receive the support of the Republicans in the State Senate. «Read the rest of this article»
The University of Tennessee College Democrats, and organization that includes many students from the 22nd Senate District, has given its endorsement to Tim Barnes. In a recent statement, citing the group's decision as and "unusual move," UT College Democrats President Zak Kelley said:
"After long thought, we of the University of Tennessee College Democrats Executive Board have decided to support Tim Barnes in the Primary Race. Tim Barnes is a statesman, not a politician. He is concerned first and foremost with his constituents. Barnes has no hidden agenda or lust for power; he simply wants to serve his community. In particular, Barnes is dedicated to education, an issue extremely important to the College Democrats. He supports the continued expansion of the HOPE Lottery Scholarship Guidelines to include as many students as possible. In addition, he supports efforts to expand vocational opportunities and increase funding for education so that Tennessee's schools become second to none."
This move is "unusual," Kelly said, "but considering the recent actions of Senator Kurita (D-Clarksville), we believe it to be warranted." Kelley charged that Senator Kurita "has chosen to advance herself over the best interest of her district." «Read the rest of this article»
The Chamber of Commerce, Leadership Clarksville and the CDE sponsored a public forum at the CDE building in Clarksville on July 15, with Democratic Tennessee Senate District 22 candidates Tim Barnes and incumbent Senator Rosalind Kurita fielding questions about policy and platforms. The primary race will be held August 7.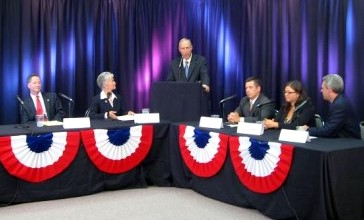 Senator Kurita and Tim Barnes presented opening and closing statements before fielding questions from panel members Frazier Allen, Britney Campbell and Jay Abertia. «Read the rest of this article»
GOP Week In Review: General Assembly adjourns "Sine Die"

The 105th General Assembly adjourned "Sine Die" this week, concluding a contentious session in which lawmakers were forced to make difficult decisions regarding the lottery scholarship program and the budget. Ultimately, legislators came together to form compromise legislation that will greatly benefit Tennesseans by allowing more students access to college, passing a budget with no new taxes, and providing seniors with more healthcare options.
Budget passes both chambers at eleventh hour
The 2008-2009 budget was passed late Wednesday night, and is lauded by Republicans as a fiscally responsible one in which reasonable cuts in growth were made. The total budget, which includes federal dollars, for 2008-2009 is $27.5 billion, $245 million less than originally proposed in January. The 2007-2008 total budget was $27.75 billion, $250 million more than this year's. The state portion of this year's budget was $13.6 billion, a $200 million decrease from 2007-2008.
April 2008 was the worst month on record for revenue growth in Tennessee, and the third quarter of this fiscal year was the second worst quarter on record. Projections show that the fourth quarter—of which the state is halfway through—could be even worse. «Read the rest of this article»
H.O.P.E. eligibility drops to 2.75

Helping Heroes Act helps Tennessee vets return to school

Longterm Care Act helps elderly stay at home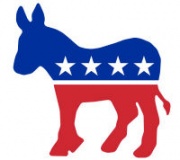 NASHVILLE – Citing expansion of lottery scholarship programs and passage of sweeping reforms of Tennessee's long-term health care system, among other accomplishments, Democratic Leader Senator Jim Kyle, D-Memphis, and Democratic Caucus Chairman Sen. Joe Haynes, D-Goodlettsville, today said the Senate Democratic Caucus had successfully weathered difficult times during the second session of the 105th General Assembly and had "continued to stand up for Tennessee families."
"The national economic downturn had a major impact on the state's finances, but Senate Democrats did what Tennesseans elected us to do, we balanced the budget without new taxes," Kyle said. "We handled the budget in a business-like fashion, and we did this while addressing our priorities. We pressed on to expanded opportunity for college students, and we prevailed." «Read the rest of this article»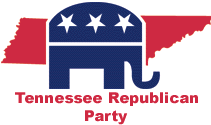 The House GOP Review is a weekly feature that gives Tennesseans an in-depth look at what our Republican state legislators have been working on this week, and a glimpse into what's planned for the coming week at our state house. This week's highlights:
Revised State Budget
StateEmployee cuts
Higher education under the budget knife
Brick and mortar projects for K-12 schools

House approves changes to HOPE scholarship



Governor, Commissioner of Finance speak on revised budget plans
The Governor addressed a Joint Convention of the General Assembly this week to lay out his revised budget proposal to members of both chambers. As the state continues to learn more accurate numbers of revenue projections, lawmakers took time to examine where the most conservative and fiscally responsible cuts in growth could be made. Governor Bredesen, in his speech Monday night, advised the legislature that the state would need to "tighten our belt," and reminded them that tough decisions lay ahead. «Read the rest of this article»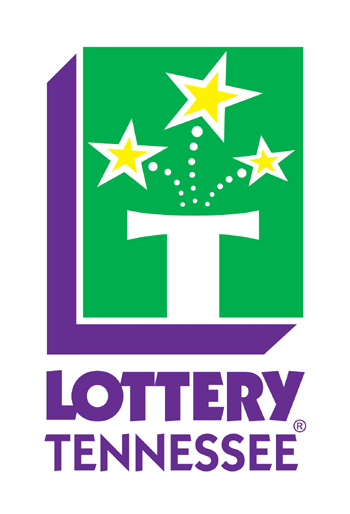 America, a land of many opportunities, has both real and perceived problems in communication between the have's and the have-not's. As citizens of this great country, we must never forget the trials and tribulations our ancestors witnessed as they worked to carve out our heritage. Many worked in the fields while others were viewed as "privileged" to work in the homes of their owners.
One might believe I am only referring to the plight of the blacks. That is far from the truth. Throughout the history of the United States, there were servants of all ethnicities and both genders.
I make this statement as a prelude for my response to Leaf Chronicle editorial (12.31.07). The editorial addressed the division of funds generated by the Tennessee Lottery to fund the HOPE Scholarship program. The apparent position of the writer was that anyone who can not maintain at least a 3.0 grade point average doesn't deserve a chance to achieve a college education. Let me remind that writer that there have been presidents of this country who had less than a 3.0 GPA, and some who had no formal education at all.
«Read the rest of this article»