Topic: Housing Market

Seattle, WA – Home sales slipped and the number of homes listed for sale plunged as the United States COVID-19 Coronavirus crisis turned into a national emergency in March, according to a new report from Redfin (www.redfin.com), the technology-powered real estate brokerage.
However, the U.S. median home sale price continued to increase, gaining 7.1% year over year and 3.3% month over month to $303,200.
«Read the rest of this article»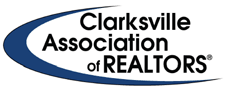 Clarksville, TN – Three new Realtors, Melissa Gindhart, Michell Lochner, Ross Morford, recently began real estate careers in the Clarksville area. All three were students of the Clarksville Area Real Estate School (CARES), which is the Clarksville Association of Realtors'® pre-licensing school for potential real estate licensees.
CARES was developed by the Clarksville Association of Realtors® to provide an essential foundation of real estate education for people seeking to obtain a real estate license, and for those who wish to expand their knowledge of the general real estate profession. Over 100 students have taken the courses in a little over a year since its inception.
«Read the rest of this article»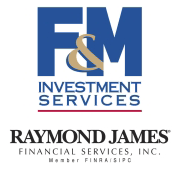 Clarksville, TN – The housing market is stronger than it's been in years. The U.S. economy grew an estimated 1.8% during the first quarter of 2013–not rip-roaring expansion, but an improvement over the previous quarter's 0.4%.
Employment isn't where it needs to be, but companies are no longer shedding jobs in record numbers and the Federal Reserve thinks the unemployment rate will fall roughly another half-percent by the end of the year. Weeks and even months have gone by without headlines about a new European debt crisis.
«Read the rest of this article»
The National Association of Home Builders recently released an index of housing markets that are on the rise.
Washington, D.C. – The National Association of Home Builders (NAHB) recently unveiled an index that tracks housing markets on the mend, the NAHB/First American Improving Markets Index (IMI).  The IMI is intended to draw attention to the fact that housing markets are local and that there are metropolitan areas where economic recovery is underway.
The index measures three readily available monthly data series that are independently collected and are indicative of improving economic health.  The three are employment, house prices and single family housing permit growth.
«Read the rest of this article»
1/3 of Americans Highly Unlikely to Qualify for a Mortgage Today
While Less Than Half Qualify for the Best Rates

Seattle, WA – Nearly one-third of Americans are unlikely to qualify for a mortgage because their credit scores are too low, making homeownership out of reach for many. This is according to an analysis of more than 25,000 loan quotes and purchase requests on Zillow Mortgage Marketplace during the first half of September.
Borrowers with credit scores under 620 who requested purchase loan quotes for 30-year fixed, conventional loans were unlikely to receive even one loan quote on Zillow Mortgage Marketplace(1), even if they offered a relatively high down payment of 15 to 25 percent. Nearly one-third of Americans, or 29.3 percent, has a credit score this low, according to data provided by www.myFICO.com. «Read the rest of this article»