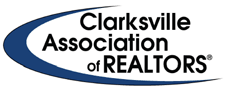 Clarksville, TN – Three new Realtors, Melissa Gindhart, Michell Lochner, Ross Morford, recently began real estate careers in the Clarksville area. All three were students of the Clarksville Area Real Estate School (CARES), which is the Clarksville Association of Realtors'® pre-licensing school for potential real estate licensees.
CARES was developed by the Clarksville Association of Realtors® to provide an essential foundation of real estate education for people seeking to obtain a real estate license, and for those who wish to expand their knowledge of the general real estate profession. Over 100 students have taken the courses in a little over a year since its inception.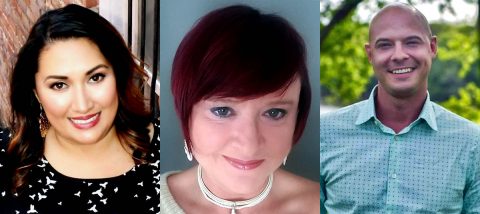 Clarksville currently has over 900 Realtors, oftentimes with vastly different backgrounds from one another. Each Realtor brings a different perspective to their new career. "I was living in Washington state and I worked for the Department of Social and Health Services for 6 years. Before that I served as an Army Nurse," said Melissa Gindhart, Realtor with Sweet Home Realty & Property Management.
"I was part owner of a family insurance business," said Ross Morford, Realtor with Keller Williams. "I had a desk job. I had a solid financial future, but I wanted to do something different and take a chance on something new. I took a large pay cut to follow something I'm passionate about that I love doing, and I'm much happier now," said Morford.
All three credit the CARES instructors for making the course material accessible.
"I hadn't been in school for a long time, but I could tell that the primary goal of the instructors was to make sure I had a firm grasp of the subject matter. The instructors really went out of their way to make sure we were all very knowledgeable of the entire real estate process," said Morford.
"I loved that we had actual REALTORS with years of experience," said Michell Lochner, Realtor with Reliant Realty ERA Powered. "They were very honest and upfront about what we needed to know. Having someone to ask questions and take the time to explain it I feel makes me better at my job," said Lochner.
Instead of an online or non-classroom self-guided format, CARES was designed to be an in-classroom setting to encourage interaction between students and instructors.
"I am the type of person that likes a school environment because it gives me the opportunity to discuss my questions with the instructors," said Melissa Gindhart. "It also gave me the chance to get to know some other new agents. By attending the classes I felt more prepared to take the exam and pass, but, most importantly I feel it gave me more knowledge when I went interviewing with what questions to ask the broker and what to look for so that I made the right choice in determining where to go that best matched my needs," said Gindhart.
In a real estate market as robust as Clarksville's, there's plenty to learn when starting out in real estate. "It's challenging to find your niche, like learning how to market correctly, and learning the ins-and-outs of the contracts," said Lochner.
The fervent housing market in Clarksville and Middle Tennessee can make for long hours, but for Gindhart, helping others find their special place makes the long hours worth it. "It's an amazing feeling when your first client finds their home," said Gindhart. "It's great to know that I just helped a family find the place that they get to call home."
For more information on CARES and how to purchase courses, visit ClarksvilleREschool.com
About the Clarksville Association of Realtors®
The Clarksville Association of Realtors® has over 902 active REALTOR® members and 73 Affiliate Partners that work together to improve the public awareness of the value of Realtors to the community and to the benefits of their services. The Clarksville Association of Realtors® also serves to promote the success and future developments of its members in association with the Tennessee and National Associations of Realtors®.